We stayed at Tortuga Mora for three nights. On Friday night we were planning the next few days and where we might go when Chris rang. We had met and got to know Chris and Anita at the Dunes aire in Daimus. They left before us but we have kept in touch by text every few days hoping we might neet up again. Anyway they wanted to share their excitement with the big free car park on the edge on Almeria that they had found. Chris was pleased as it is quite rare to find a decent stopping place so close to a big city that you can walk in to all the main sights.
We were not sure what we were doing but we did want to explore the little town near Tortuga Mora so we decided to do that on Saturday and then leave the aire on Sunday morning and drive down the coast to Almeria for Sunday evening. Chris and Anite were planning to stay there through Christmas and we thought it would be nice to have some company at Christmas so that settled it.
That night was not good! The wind got up and turned to the west and Bertie rocked and rolled all night. Strangely it was also really warm – that wind was gusting to force 6 but was still at 20C. This was the warmest night we had had all trip! We slept in rather and were both shattered from broken sleep. The wind had dropped a bit so we thought we would walk the mile or so in Calabardina – it was too windy for the bikes but we thought a walk would be ok. We were wrong – walking even 2 miles in to a 25 mph head wind was hard going and we were quite tired once we made it there. The beach at Calabardina was quite a sight with the waves pounding on shore and the plam trees along the promenade bending over. On a good day it must be a lovely beach but today it was taking a pounding.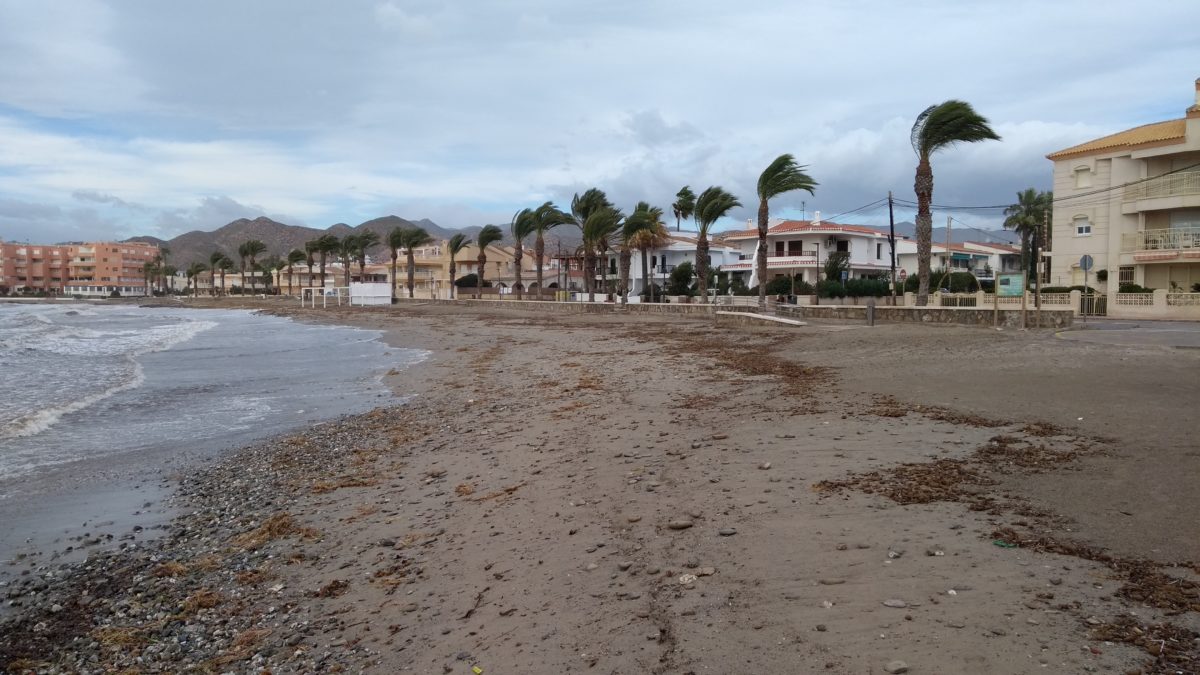 The little shop (the ONLY shop) was ok but rather limited and the staff did not speak English and were not very helpful. We bought a few essentials (eg Sangria!) and started for home. With the wind behind us it was easier going and we took the slightly longer route around the little hamlet of Cope and then along the rocky beach past the old tower (Torre de Cope). The tower is not open but there was a sign all about it (with English version) telling us about how it was built in 1579 to help protect against the depradations of Berber pirates and Turkish corsairs that targetted this coast in the 16C. These naughty chaps were mentioned at Simat Monastery as being the reason for their fortifications.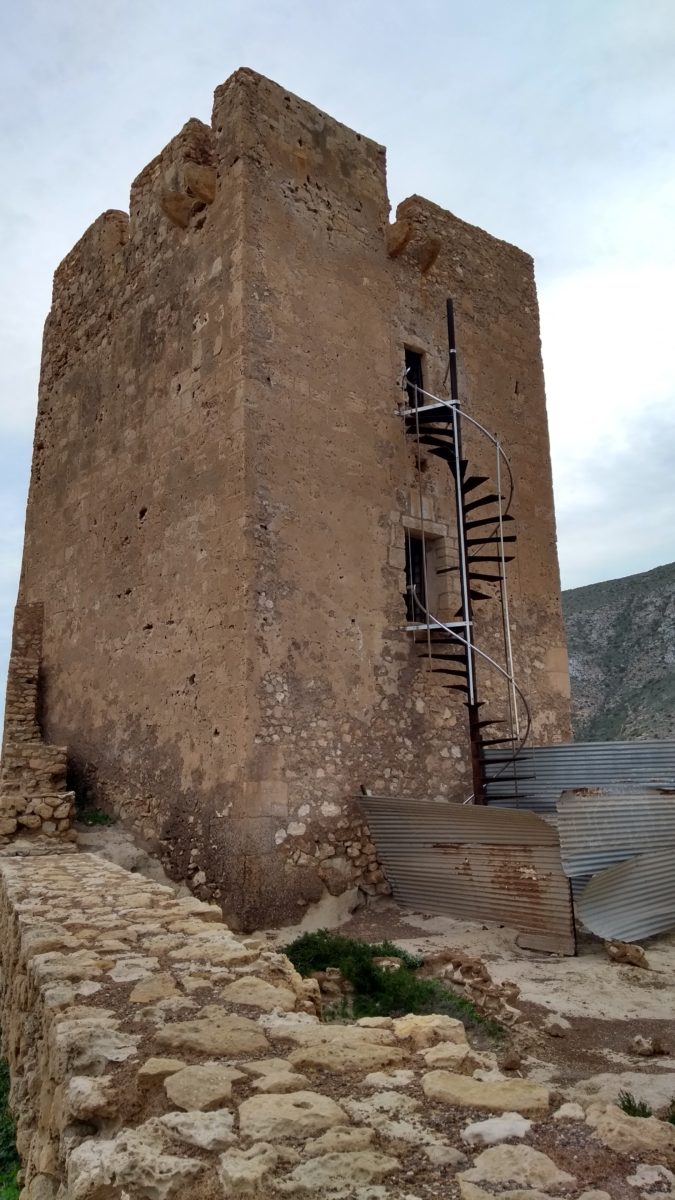 We were exhausted after our little trips and did not do much else on Saturday. However as the evening came and the wind eased we made a last trip to the beach and braved a last paddle. We did not know what the beach in Almeria would be like and it could be our last paddle this year. The water was cold but quite OK for a paddle although I am not sure I would have fancied a swim. We were rewarded for our efforts that evening with an outstanding sunset. It went on for ages and got better and better in fact we decided this was the best sunset of the whole trip.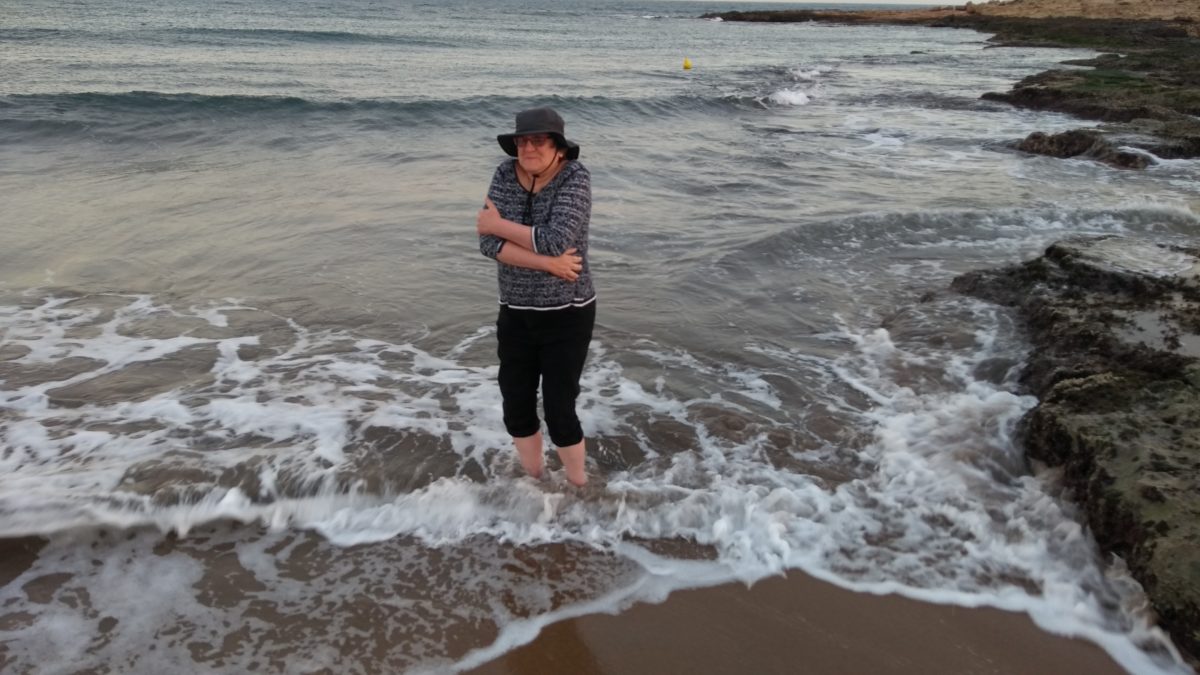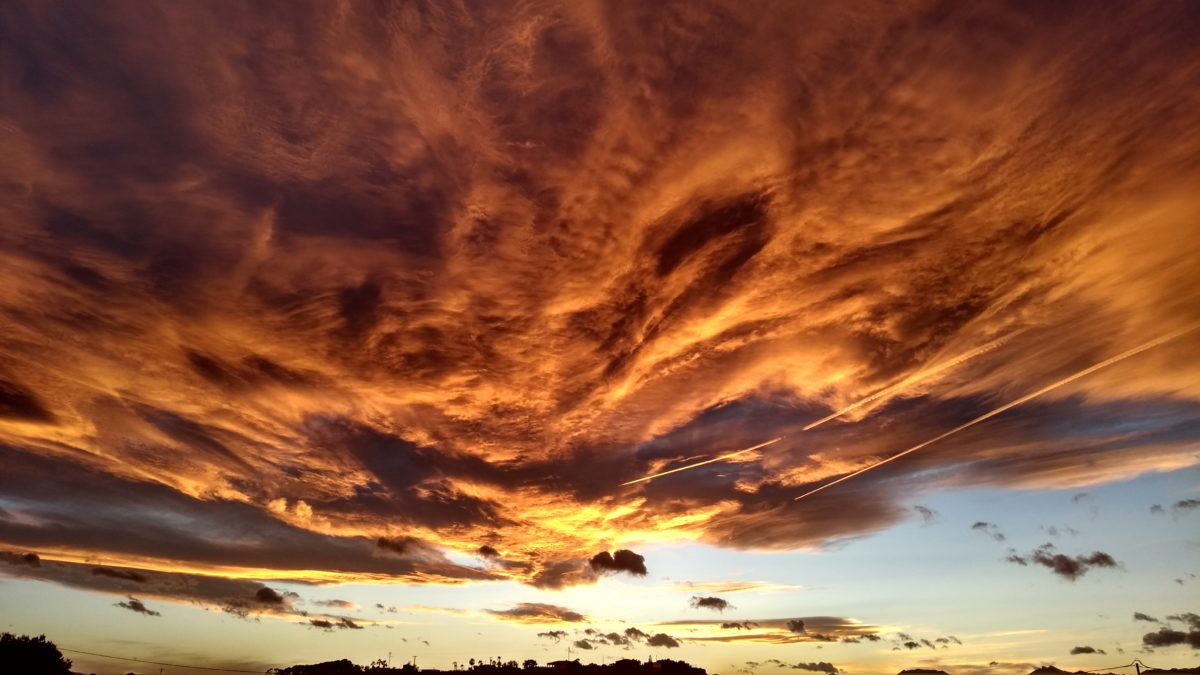 Sunday morning we were up and about quite early and enthused by last night's sunset I trotted down to the beach and watched the sun rise out of the sea. At this time of the year with dawn at 08:20 it is quite easy to get up before dawn but especially as on the shortest day of the year.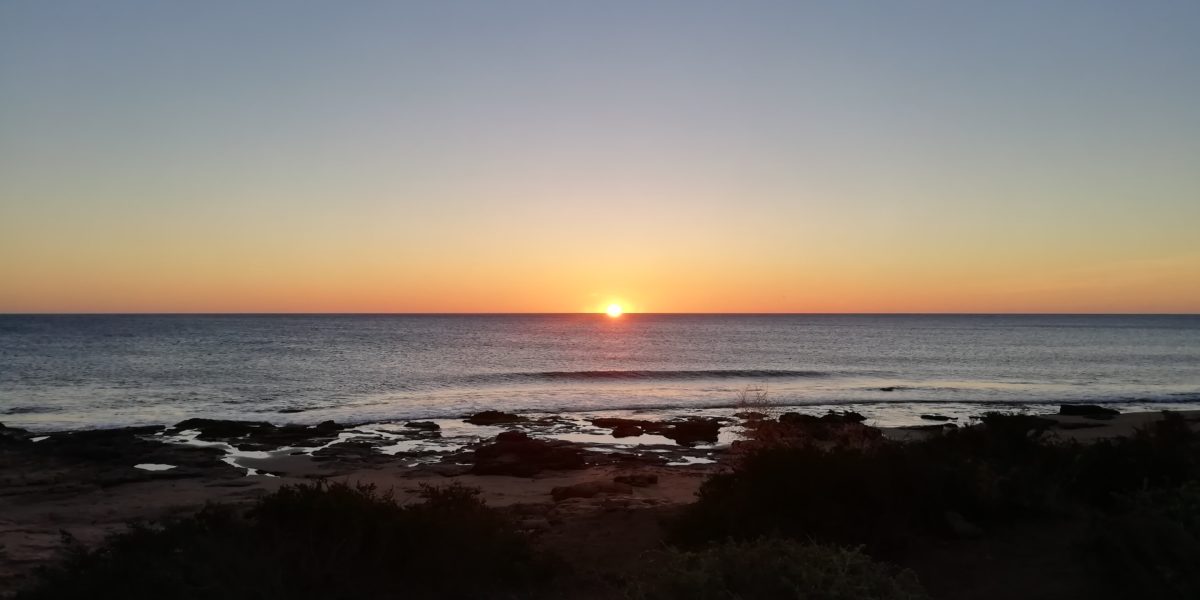 We had to wait for Domingo (the site owner) to arrive as we needed to fill up with water and we needed to pay for our stay. He wished us well and came over especially to wish us both a good trip and thank us for our visit. We would be very happy to stay there again but we would stock up with supplies first!
Our first stop was the filling station at Anibal just beyond Aguilas where filled up with LPG. We have used 12 litres since the day we left Daimus 12 days ago so we are using a litre a day for cooking and water heating. The service station was very good and had a full aire attached and a full range of services for motorhomes which could be worth remembering if we fancy a few days wild camping here another time. As we drove on we did see large numbers of motorhomes parked up on the little beaches and around the small towns for some distance. We are now in Andalucia and it seems that wild camping is more tolerated here than it was in Murcia.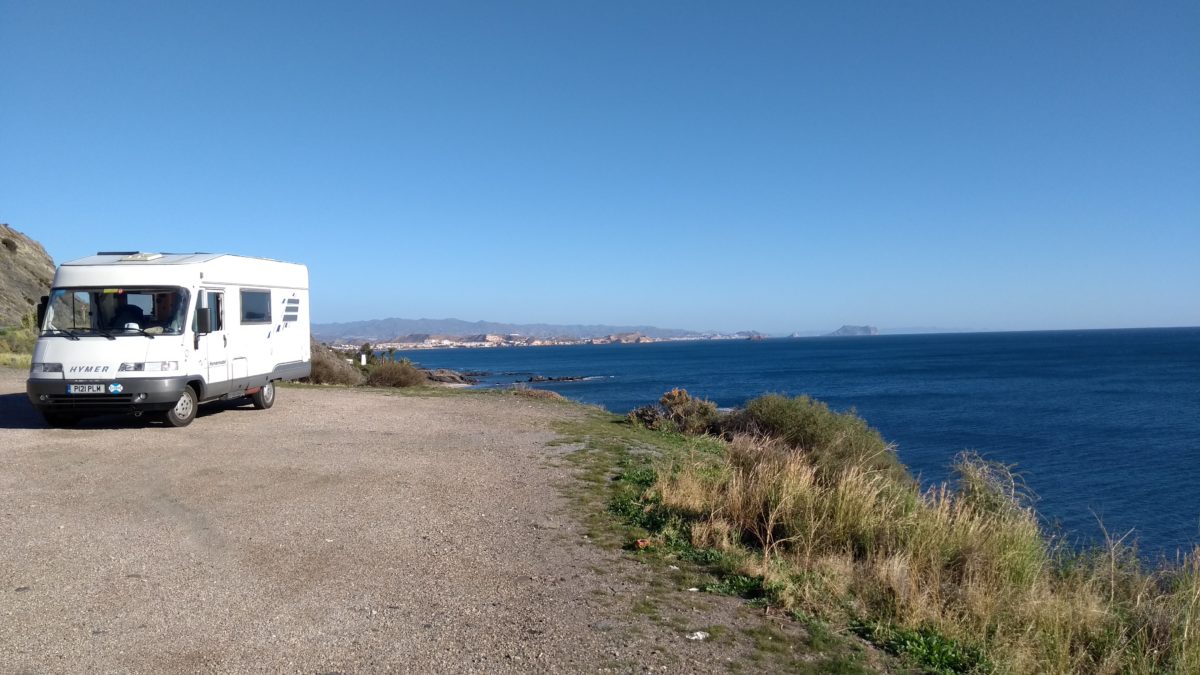 Coffee stop was a layby just before Villaricos with a stunning view back across the bay toward Cabo Cope. The coast here is quite mountainous and the road sometimes swings inland behind the hills and sometimes climbs up high and swoops down again clinging vertiginously to the cliffs offering wonderful views to those able to tear their eyes from the road. The coastal villages are increasingly built up and developed – especially around Garrucha and Mojacar where I noticed two bars claiming to be "Irish pubs".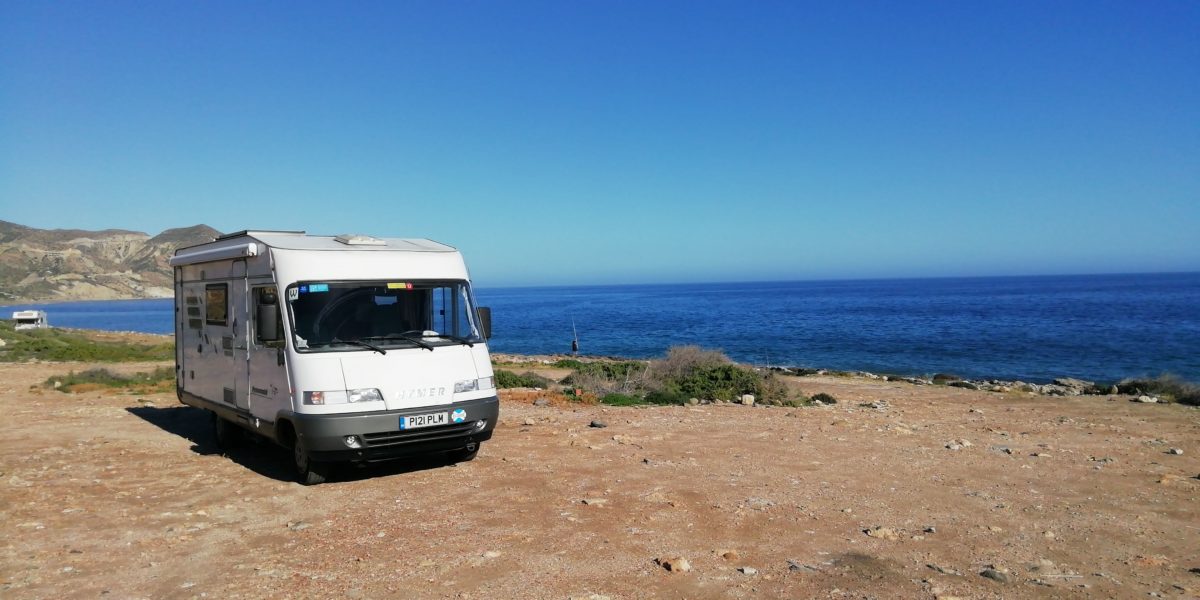 Lunch stop was on some rough ground beside the sea just before La Carboneras. There were three or four vans there already but it is a big area. We had just enjoyed the most exciting of the steep, twisty bits with an especially convoluted descent. We bumbed over the rocks and parked by a little beach that we could have all to ourselves had we wanted to paddle again. Time was agaimst is and we still had 67kms to do so it was cook a quick lunch, wash up and be on the road by 14:30 to make sure we had plenty of time to find our parking space before the traffic got too busy in Almeria.
The last section from La Carboneras to Almeria was very different. Our route turned inland and climbed up in to the hills. Really dry with no sign of any agriculture to be seen for at all until we were over the top and dropping down to the valley behind. Here there were miles and miles of poly tunnels – we had thought the tomato plantations around Murcia were extensive but this was an order of magnitude greater again. No wonder they call this plastic city! No sooner had we left the plastic but we were in the outskirts of Almeria.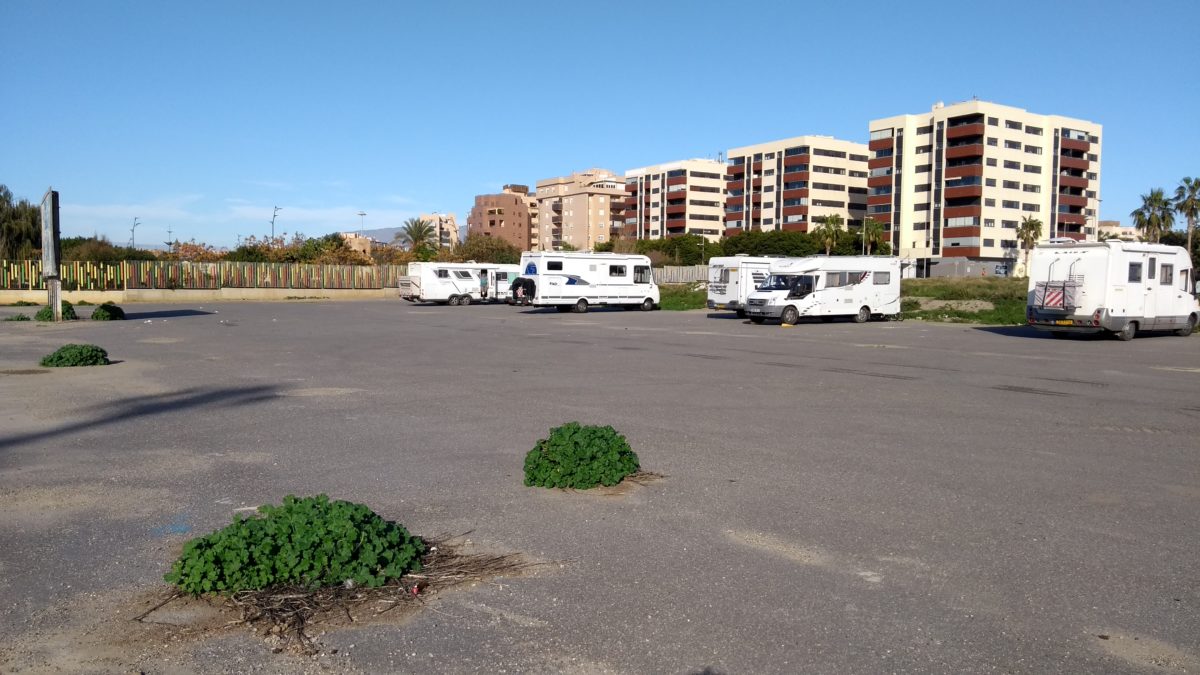 Our destination is the big car park just back from the sea front on the eastern edge of Almeria. The car park is huge and the little group of a dozen motorhomes is lost at one end. We can walk to the sea front in 10 minutes and we are told we can be in the heart of the old city within 30 minutes walk. Chris and Anita were there to greet us but had to leave almost at once as they needed services. There are no services here at all so every few days they needed to drive out of the city and fill up with water and empty their waste. We will do this on Christmas eve.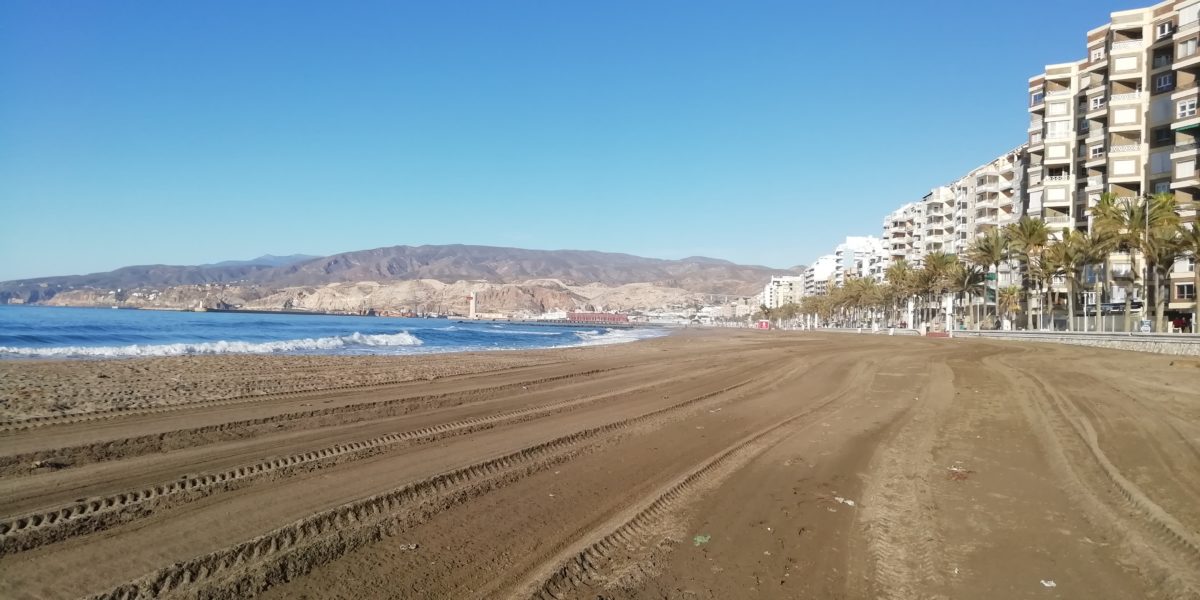 Monday morning was bright and calm. We had a peaceful night and planned a quite day getting jobs done. There is a laundrette on the sea front so that it is one job we need to do. Writing up this blog is another one – the sun is shining strongly and Bertie's solar panel is well able to power the laptop for a few hours.