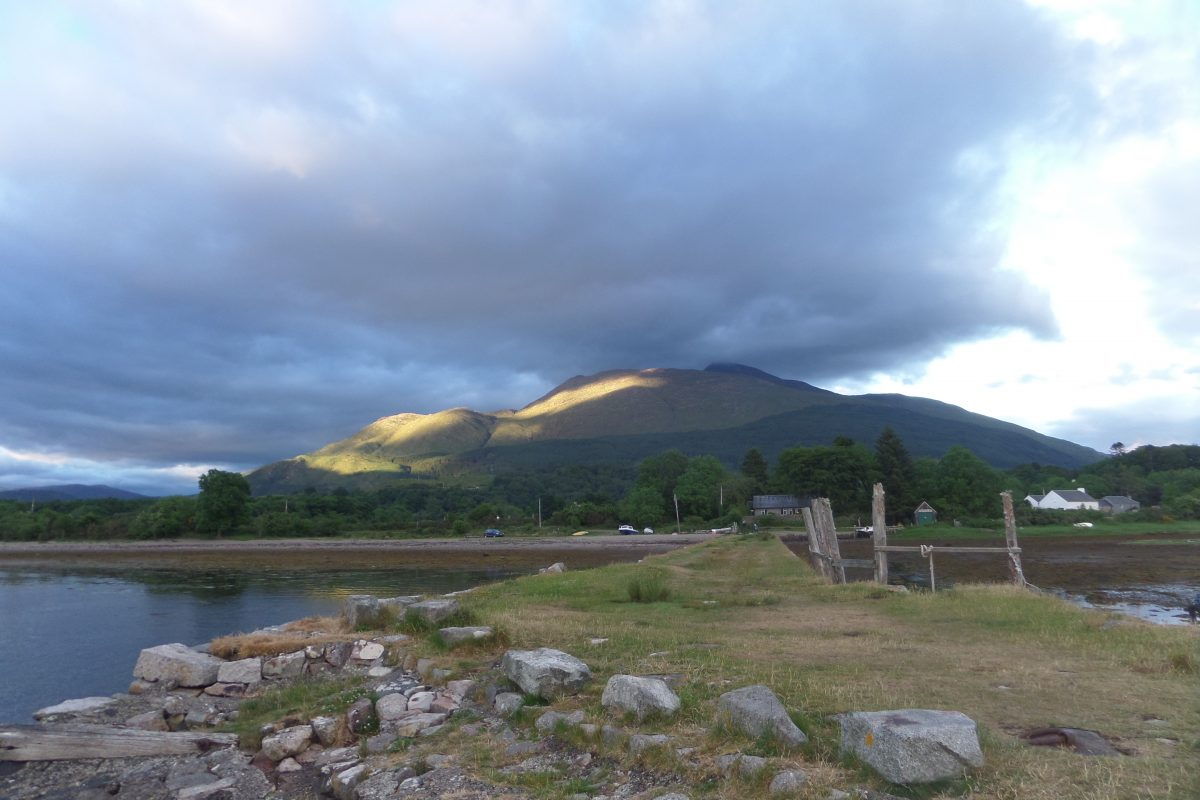 This photo was actually taken last night but it highlights the connection beween our stopping place last night (just off the picture to the left) and our first visit this morning to Bonawe Furnace which this pier served in the early 19th century when Bonawe was one of the main producers of iron in the Scotland fuelled by the copious supply of local charcoal. They produced many of the canon balls fired by British ships at Trafalgar right here. I find it fascniating to visit these relics of major industry that are now almost forgotten and areas that we do not associate with such heavy industry. A huge area of the west coast and the inner islands were devoted to generating the charcoal burned here at Bonawe but today it is a sleepy village on a quiet corner of Loch Etive.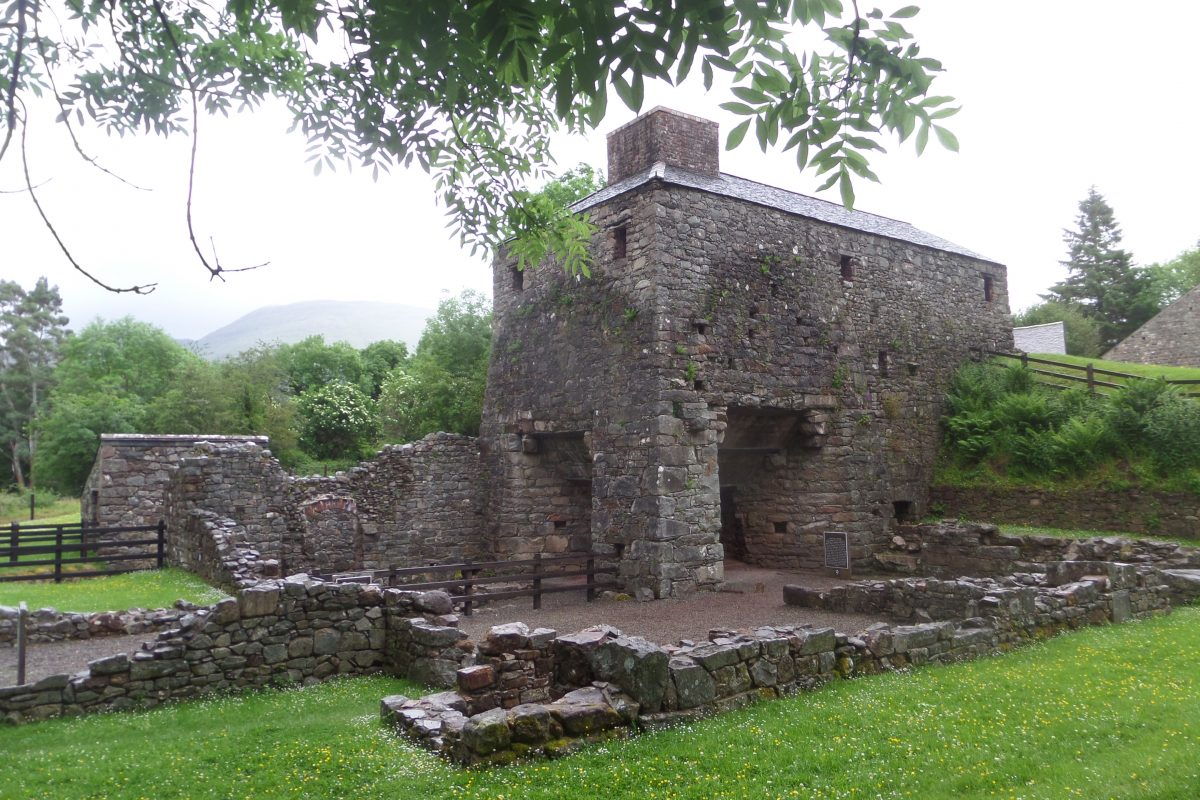 It was quite a long drive today across the Highlands, via Inverary and the Rest and Be Thankful pass to Arrochar and then Loch Lomond. We crossed the Clyde on the Erskine and just skimmed the edge of Glasgow at Paisley where we found cheap diesel again at Morrison's. On the very same pump that we stopped at was a LPG and at only 47p ( it was over 70p in Moray) so we topped up the gas tank too just because we could. It took just 5 litres!
The weather cleared as went south and by the time we were crossing the Galloway hills it was properly sunny. In retrospect we had bitten off too big a chunk today and we hurried past several places worthy of further investigation. One day we will return with lots more time!
Stopping place tonight is in the far south of Scotland at Glencaple on the estuary of the River Nith south of Dumfries. This is a Britstop where they welcome campers to the pier in return for a donation towards the upkeep of the pier (in the honesty box). This was a glorious spot with views all around. Another motorhome arrived a little later but there was plenty of room. There is cafe and community shop beside the pier as well as some toilets and a bus stop – the bus stop was really a terminus and we were aware of buses turning around in the car park both late and early!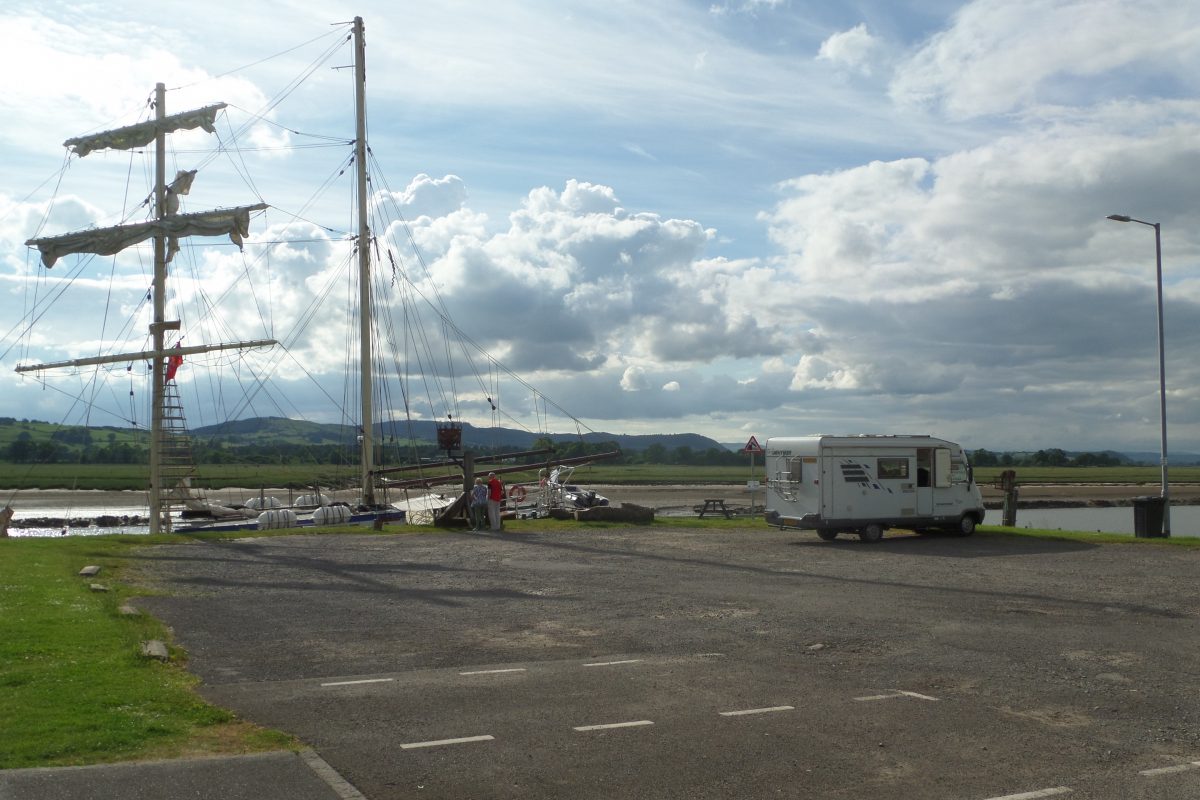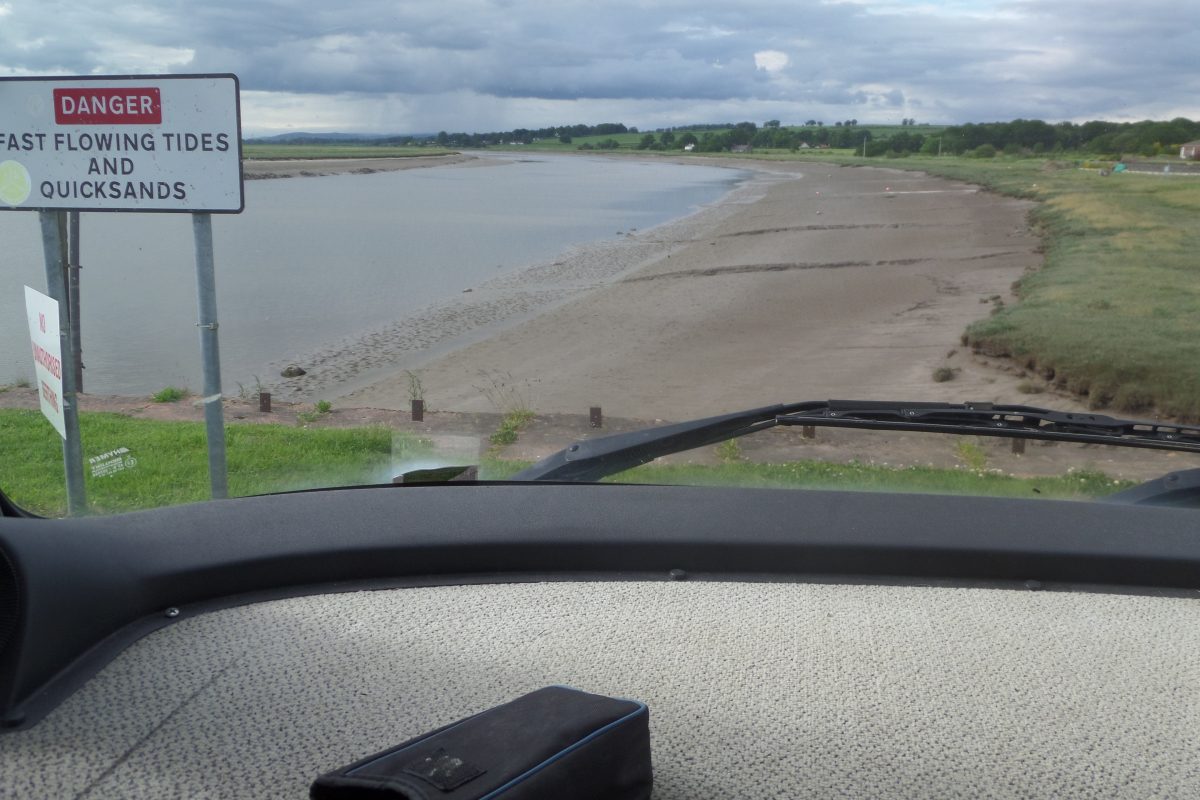 Odometer reading leaving Forres: 116661
Odomoter reading at Glencaple Pier: 117167
Kilometres today: 269kms
Kilometres from Forres: 505kms
Kilometres this trip: 2044kms
25th night on Bertie
From pier to pier across Scotland