The Britstop at the Britannia Inn was so good that we thought we would take it easy today and stay put. The weather has turned and is grey and gloomy with the threat of rain. It actually did rain quite a bit in the night but had stopped by the time we got up. We ambled over for yet another cooked breakfast at the hotel about 9am – just as good as yesterday's one and slightly cheaper! By the time we returned from breakfast all the other vans had gone and Bertie was entirely alone in the field.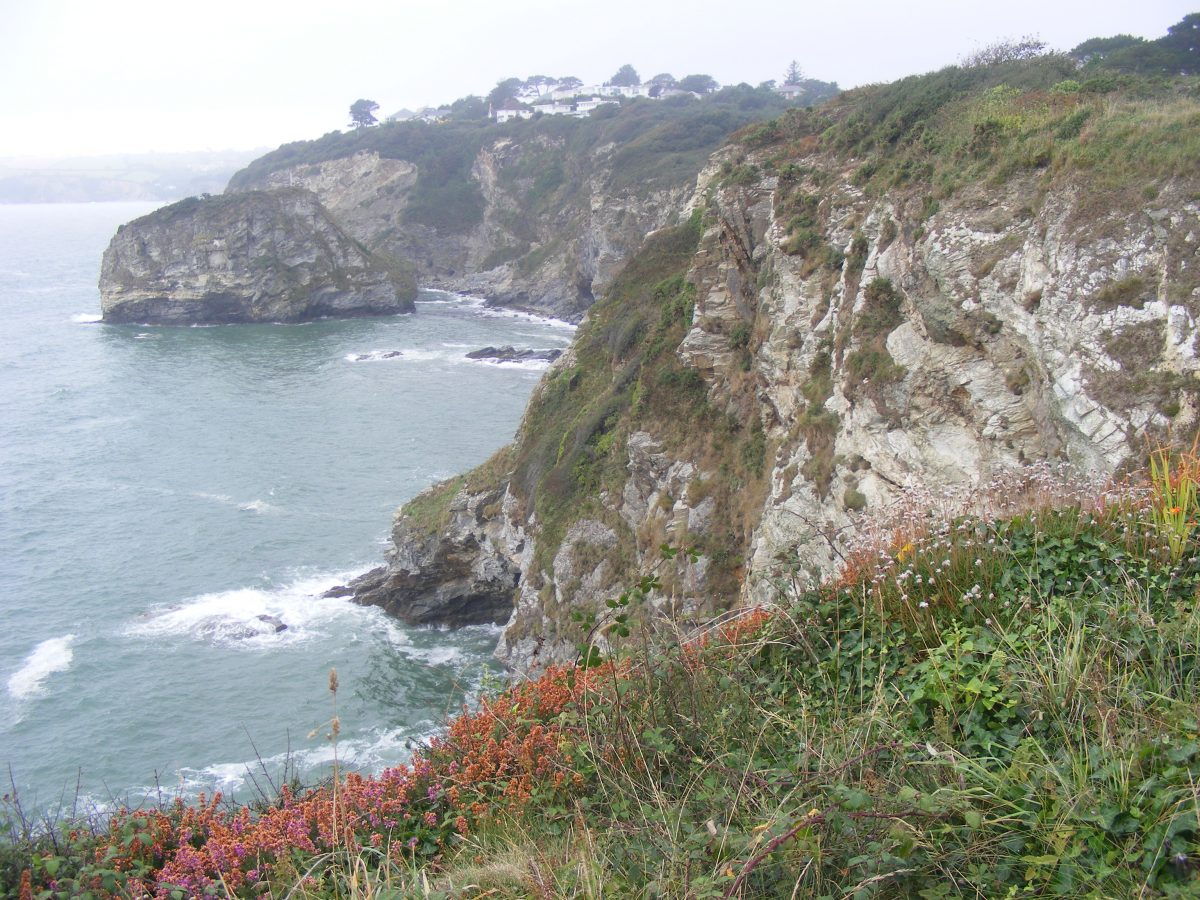 The grey skies meant that the solar panel was not producing much power and the batteries were struggling to charge the laptops.
After a quiet morning and a very light lunch indeed we strolled down to Carlyon Beach which is on the edge of St Austell less than a mile away. The first part of the walk was on busy roads but the last bit was quieter. Carlyon Beach was deserted and all the facilities were closed up tight even though the boards proclaimed that they would be open every day until 30th September!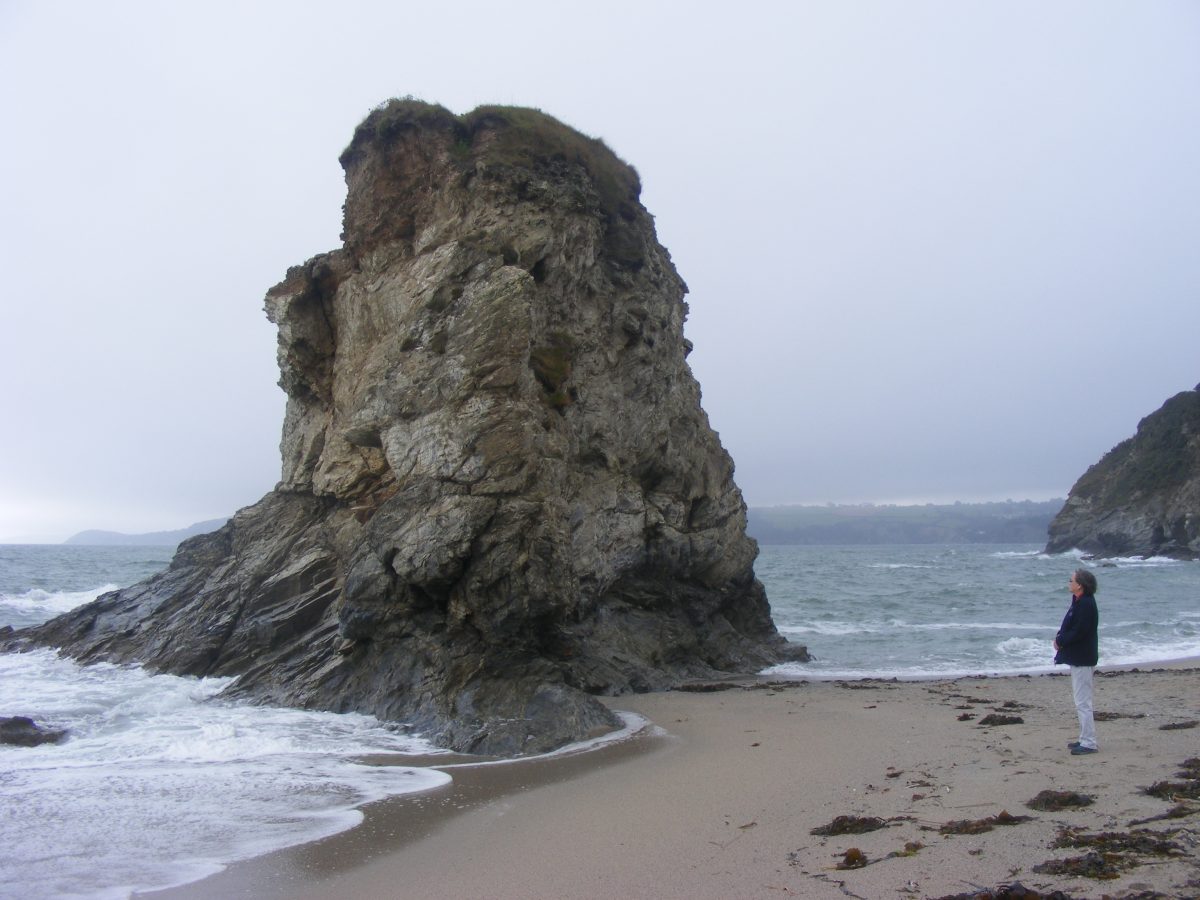 We went right down to the sea and stood and watched the waves pounding in around the base of this sea stack. We were fascinated to watch a cormorant swimming and diving in the sea right where the waves were breaking against the rocks. It did not seem at all bothered by the waves and remained there swimming and diving for quite a while.
Shortly after we got back to Bertie one other motorhome arrived,  the other Hymer that we had talked to yesterday,  but they were off again the next morning before we were fully up and about.