We bumbled gently down the coast from Cruden Bay toward Aberdeen. I had earmarked a large layby beside the Ythan estuary that should have given access to the neighbouring Forvie National Nature Reserve for a walk. We were once again well cross to find that this car park now had a height limit closing off to us GRRRR! Nowhere else handy to park so we pressed on through the middle of Aberdeen looking for the Morrisons store and fuel station on the far side that offered cheap LPG. It was a Sunday and so the streets of Aberdeen were much quieter than they would be in the week. Aberdeen is notorious for its traffic! We filled up our LPG tank at 52.7p per litre which is really good.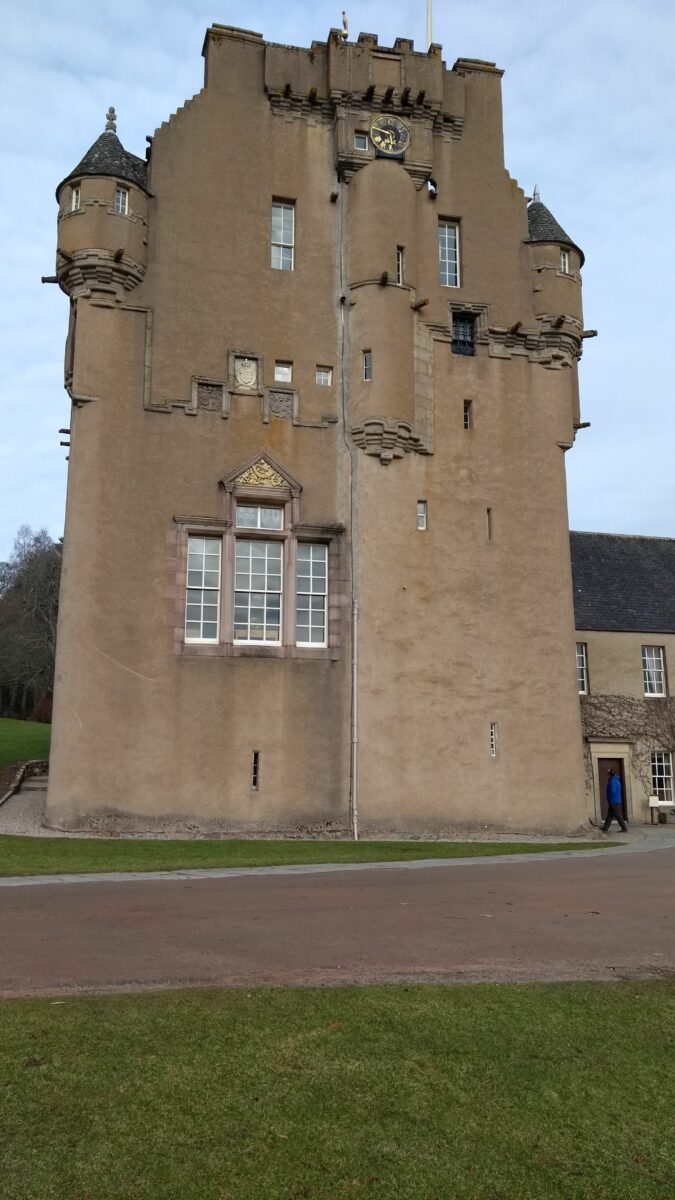 Our main visit today is Crathes Castle which is owned by the National Trust for Scotland and open to visitors at weekends at this time of the year. We managed to get on the 1pm guided tour of the castle which was fascinating. In some ways almost all Scottish castles are very similar since nearly all of them start out as simple fortified tower houses. Sometimes the tower house forms part of a large walled courtyard as in Doune but some,like Crathes, are just the old tower and other such as Brodie Castle have incorporated the old tower house in to what is now a grand house.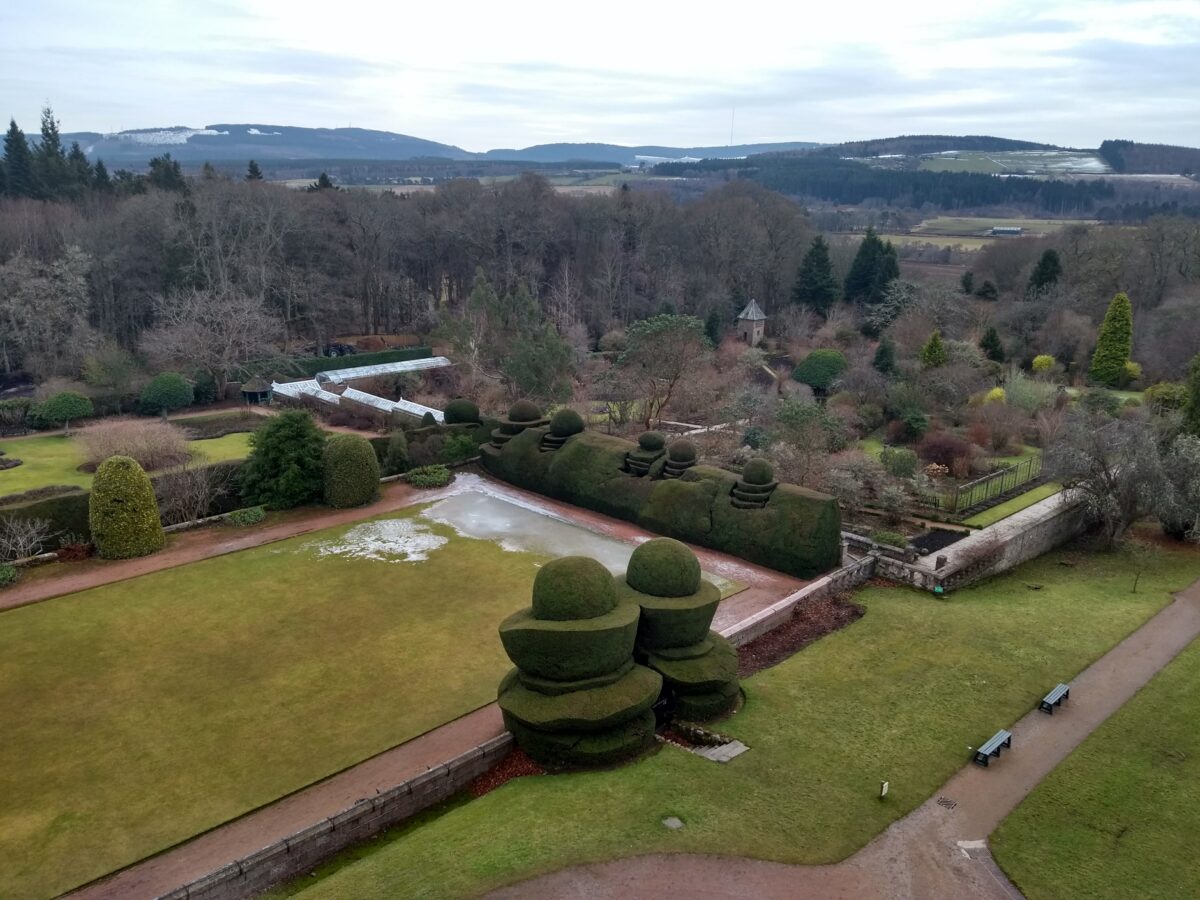 After lunch in the car park at Crathes we started the journey home. Tonight we will stop at Tomnaverie Stone Circle which is another favourite stopover location. The car park is off the road and the stone circle is always worth a visit.