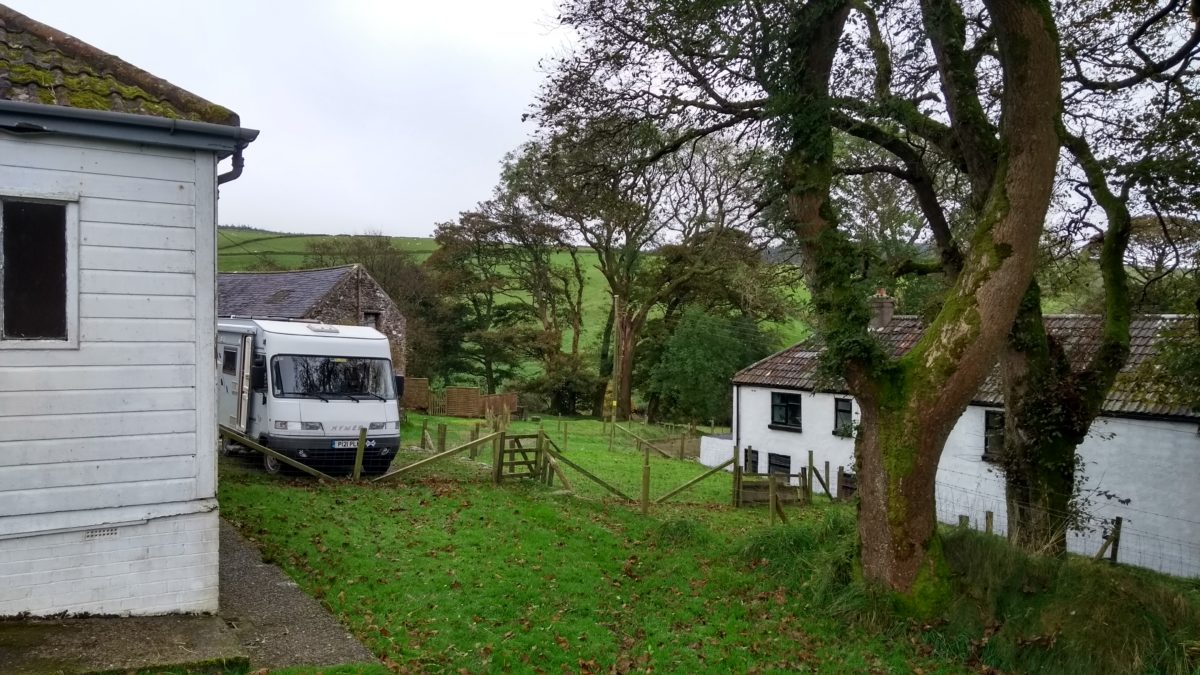 My sister, Judith and her husband Alan have lived at Eary Farm since they married in 1977 (I was 11!!) and as a child this was somewhere the family came most years at least once. Since I left home my visits are far less frequent (once a decade or so) but I have always loved this amazing spot. They farm over a hundred acres high in the hills above Kirkmichael. The land is in a small valley below Sartfell and has two streams and few fields are flat. It was such a joy to be back and to be able to park on the farm for days and do very little. The access is by a narrow, bumpy track which itself turns off a tiny, narrow, windy and quite steep road. This is not somewhere you would go by accident – you have to want to visit Eary Farm but that is also one of its greatest charms. We stayed here from Sunday 8th October until Saturday 14th when we returned to Nobles Park in Douglas to have a few days in town before catching the ferry home.
We stayed on the farm for a week altogether although we did take Bertie out for the day a few times.
On Monday we went to the far south of the Island – the Calf of Man and Cregneish Museum.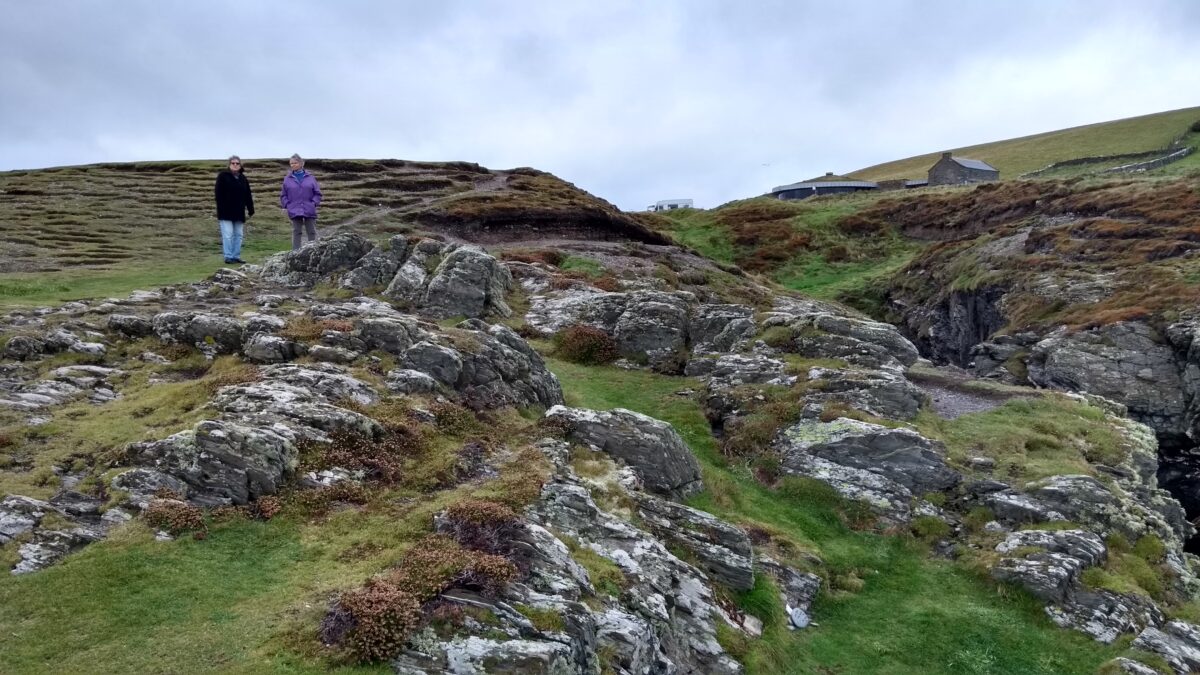 Tuesday we spent on the farm after a lazy start – we walked the fields and had a good natter with my sister too.
Wednesday was a day out just the two of us and we went right up to thefar north of the Island to the Point of Ayre and returned along Druidale. This latter was one of my favourite routes as a child mainly becuase it was very narrow and had numerous gates (my job to open and close these) and a ford. The gates have gone replaced by cattle grids and the ford has been replaced by a conduit. Still a very narrow road and great fun in Bertie!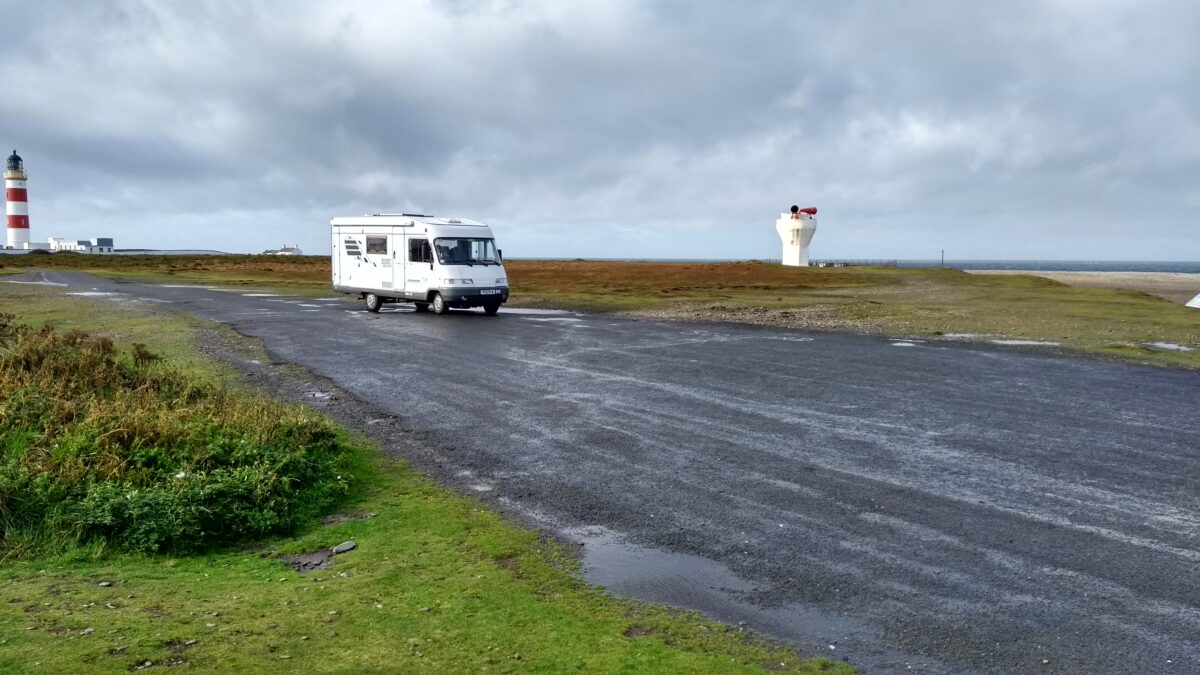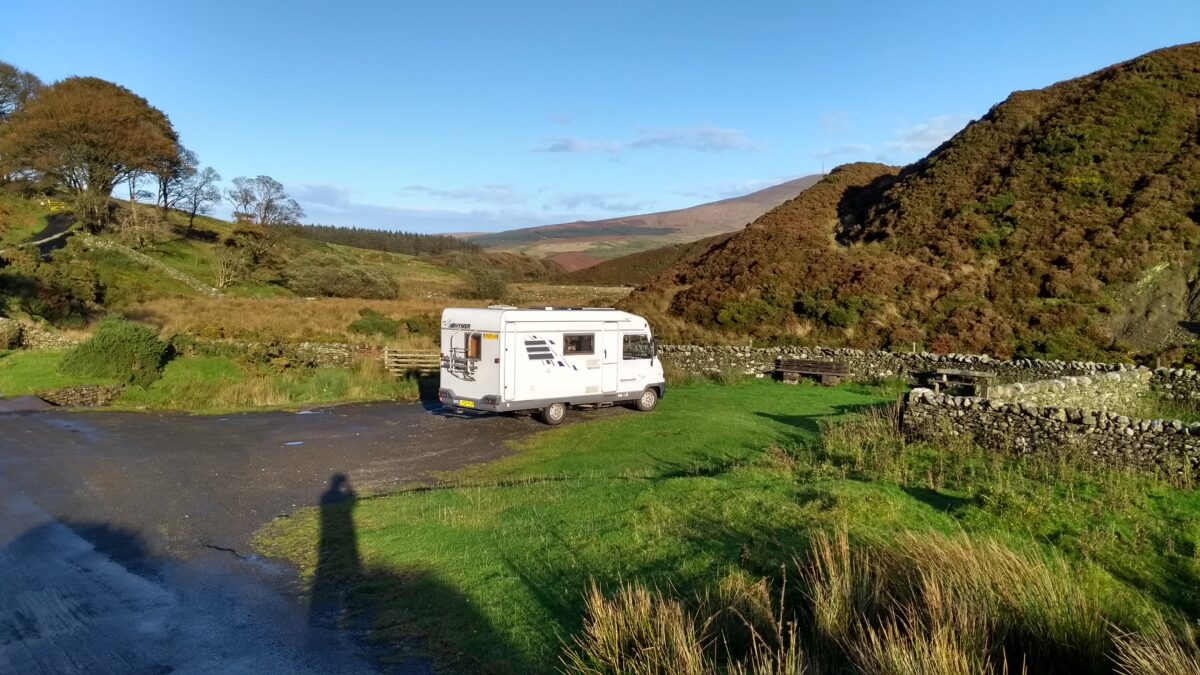 Thursday we went south again to explore an interesting Iron Age promontory fort at Cronk ny Merriu on the SE coast.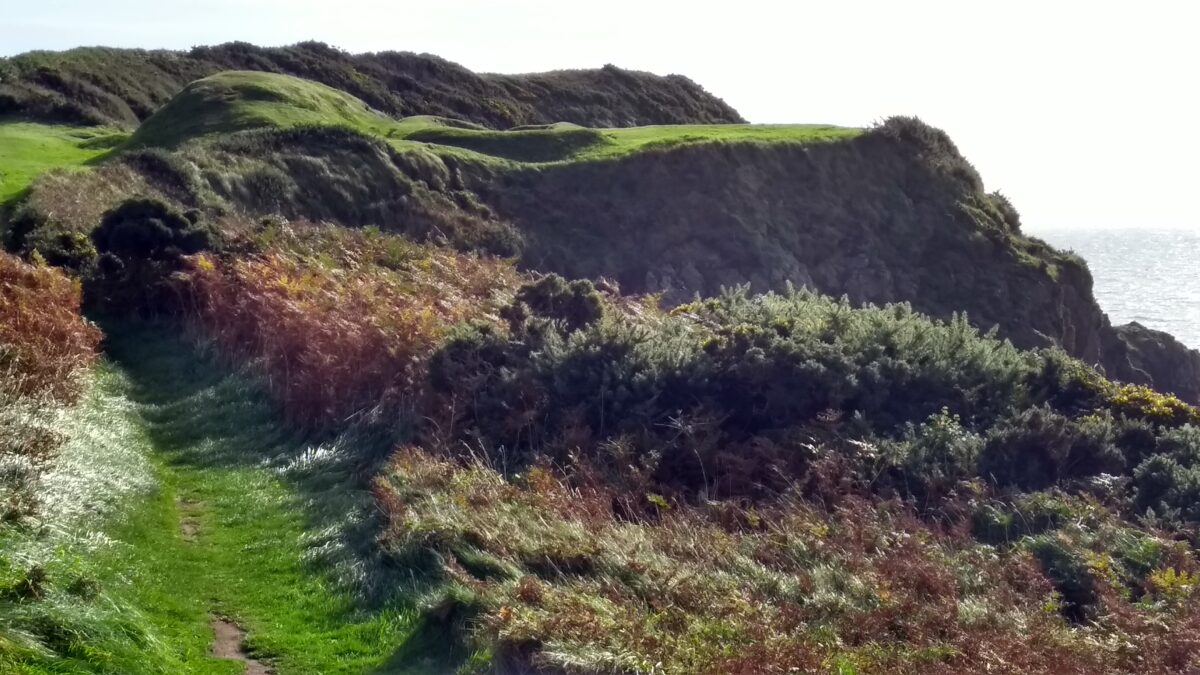 Friday was another farm based day, working on Bertie etc and supper at the farmhouse with Judith and Allan.
On Saturday morning we decided to leave the farm a few days early as very high winds were forecast and we wanted to be in Douglas ready for the ferry. The winds were the result of Hurricane Ophelia which was making her way across the Atlantic and promised major winds from the south west. We would have been safe at Eary Farm but there was a high risk of trees coming down and blocking the routes back to Douglas.
Below is the video we shot of Bertie driving down the farm track and out on to the public road toward Barregarrow which shows just how narrow and bumpy both roads are! The first section is actually rather steeper than it appears from Bertie's point of view. Going down here is OK but coming up is tricky as you need to build up a bit of speed since maintaining traction can be tricky!