We were up betimes this morning – helped by the cock crowing at 04:30! Had a long chat to Richard and his family who had arrived in their 29 year old Talbot Merlin last night. Turns out they are on their way to Great Yarmouth for their holidays having started out from their home near Bude in Cornwall – almost the exact reverse of our journey! I spent a bit too long talking to Richard and we did not get away quite as early as I would have liked to as we have quite a few miles to do and a lunch date to keep. It was 09:30 as we pulled out on to the A143 with 105 miles to do to get to our rendezvous with David and Claire Lowson at the Lambert Hotel near Thame in Oxfordshire. I had hoped to make this an interesting cross country ramble but Lucy the Sat Nav had other ideas and we found ourselves on the M25 and M40 which is the quickest route but probably not the shortest or the nicest.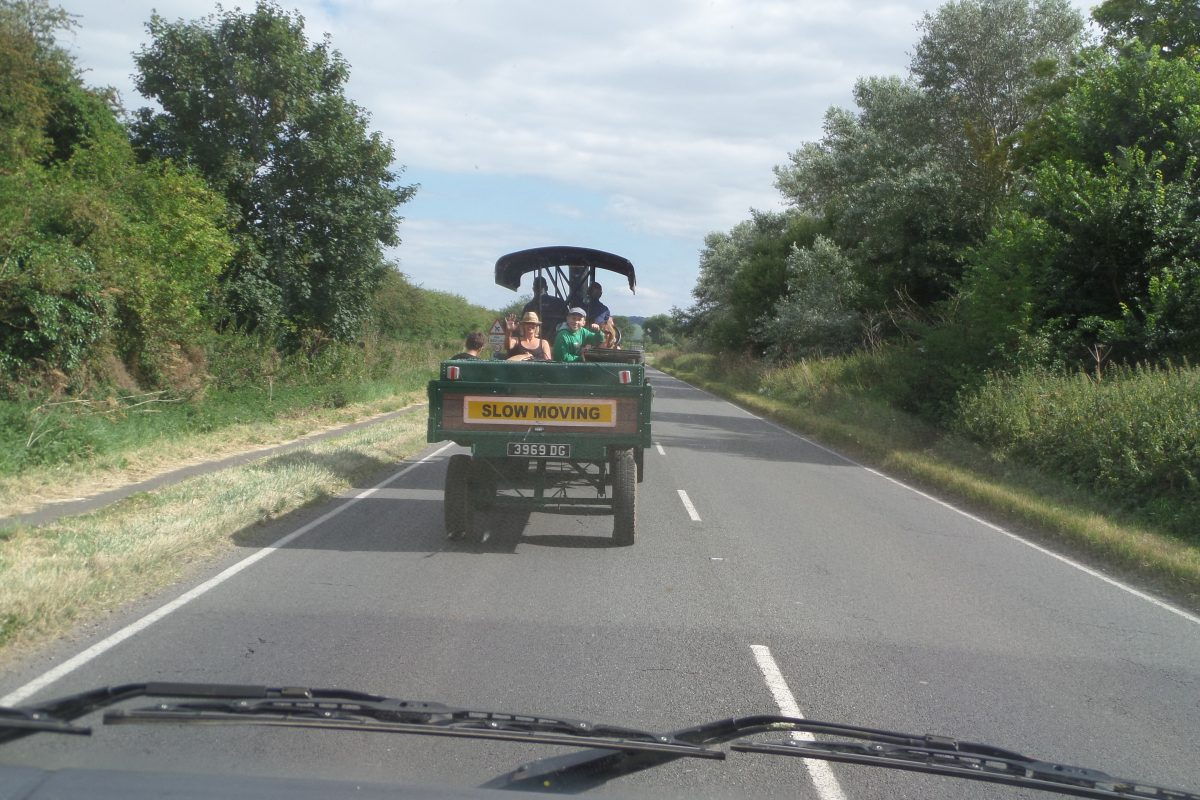 We arrived at The Lambert Hotel in good time and met up with David and Claire. We had a pleasant Sunday Lunch and had lots of time to chat – lingering over our meal until after 3pm. Back on the road at 3:30 with 50 miles to do to our Britstop for tonight at Lotmead Farm PYO just east of Swindon. This time we had the leisure to use minor roads and we took a direct route through Didcot and Wantage and along the edge of the Wiltshire Downs past the Uffington White Horse. Bertie was really excited to find a vehicle travelling so slowly that he had to overtake which is quite rare! This was a steam roller towing a wagon at almost 10miles an hour – it was surprisingly difficult to pass and between us we built up quite a queue. Stopped at Tesco in Didcot for diesel – 51.7ltrs at 118508kms.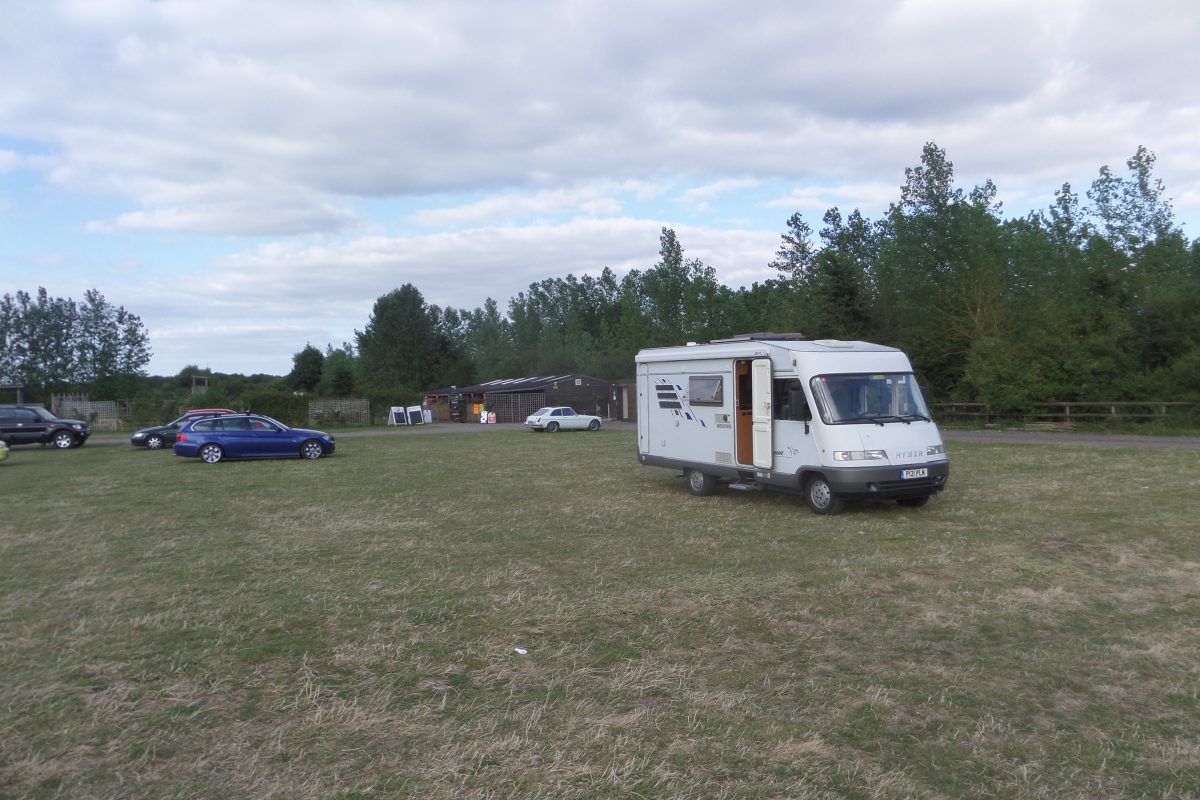 The last bit of the drive between Wantage and Wanborough was gorgeous with amazing views across the Thames Valley – I have driven that road in the car several times but have never been so aware of the views either side. Sitting so high in Bertie does open up many vistas that would otherwise be hidden by the hedges.
We arrived at Lotmead Farm PYO in good time (just after 5pm) and they told us we could park anywhere we liked so we chose a bit of grass that was almost perfectly level and faced west so that the morning sun would not wake us too early. Tonight's light tea will largely comprise of freshly picked strawberries and local organic cream! Tomorrow morning we will go back and pick a bigger punnet to take to Cousin Derek who lives close by.
Mileage Reading tonight: 118553kms
Mileage today: 256kms
Total Mileage from home: 359kms
31st night on Bertie