A late start but on our way at last
We have planned this trip almost since we bought Bertie in 2015. Some how we never quite managed to get away. There was always a reason we could not devote as much time as we wanted to or there was something else that needed our time and attention.
However at 3pm this afternoon we had said all our goodbyes, we had checked over the house several times, we had crammed supplies in to every little nook and cranny that Bertie possesses, the bikes were on the rack and we were driving south on our way to Grantown.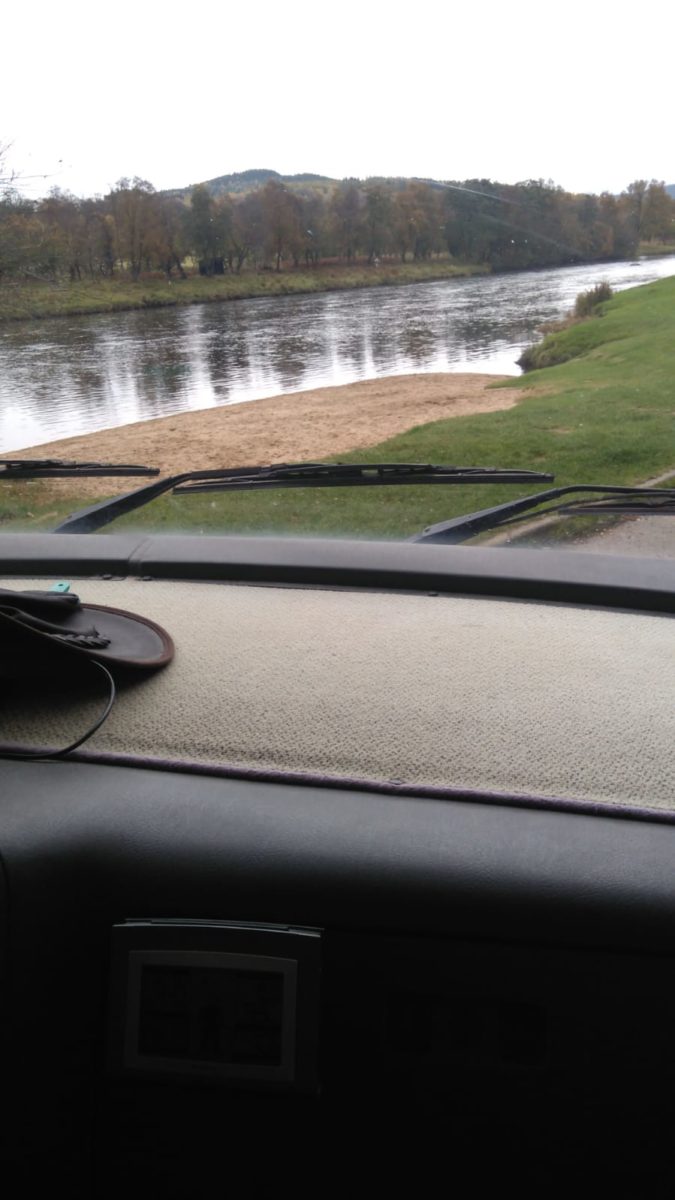 We had not even had lunch yet we had been so busy packing, loading and preparing. So a late lunch was called for and we stopped in one of our favourite picnic spots beside the Spey near Grantown. I would have liked to get a bit further down the road but we needed to eat.
An hour later feeling fortified by hot soup and rolls we set out again. Our plan was to make for the Park & Ride at Perth. Never stayed here before but it was well reviewed on Park4Night and was the ideal location to park tomorrow whilst we are in Perth for the Scottish Archaeology Member's Day and AGM.
It felt strange driving away from home almost an anticlimax. This was the first day of a trip that could last a number of months and may well take us to the far south of Spain but it felt so ordinary. We were on roads we have driven so often in Bertie that we know so well and much of the next week we will be rolling down a well worn track. I guess it will not seem quite real until we leave my sister at Tickhill and we know we are heading for Dover.