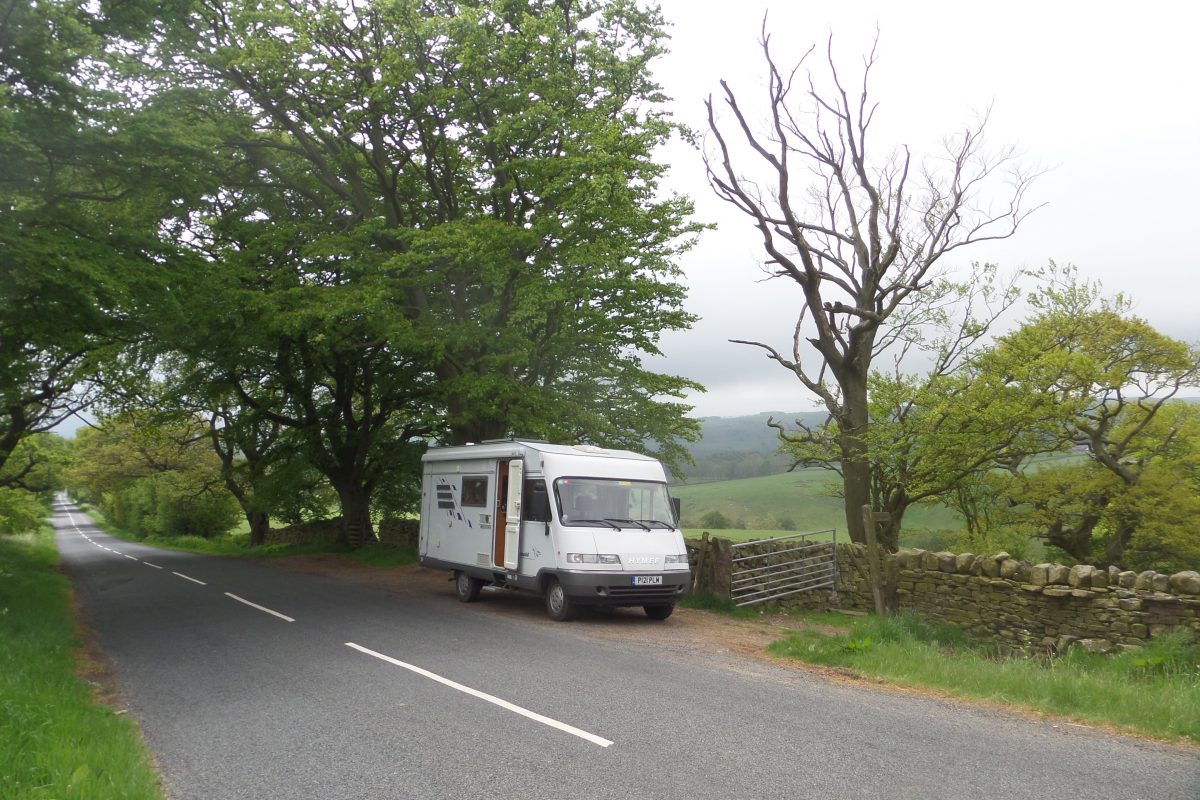 I actually writing this on 1st June as we have had no mobile signal at the last two overnight stops. So I am writing all three days blogs on 1st June 2016.
We slept very well at Boston Park Farm but were up and about by 9am. We saw someone moving around at the farm park so we decided to take David Chappel up on his offer and wandered over to say hello to the animals – rabbits, pigs, goats, little ponies, alpaccas and even some sheep. All were clearly very used to visitors and came over expecting titbits! We had a chat to the nice lady feeding the beasties before we returned to Bertie to get on with the serious business of the day.
Rather a grey start to the day but the scenery is less than exciting as we cross the flat land around Doncaster and Leeds. After an hour or so on the A1, which is not my favourite road,  up to Scothc Corner and the A66. Our goal was Barnard Castle where there is a dramatic castle overlooking the river. The planned parking was in the pay and display car park at Morrison's just a short walk from the castle. Traffic increased quite a bit as we drove in to town and there were signs up about closing the road in a few hours for a parade! On arrival at the planned car park we found it closed and given over to a fun fair!! The town was solid and there was no chance of squeezing 6m of Bertie in anywhere. That is one castle that will have to wait for another day! Just outside town on a steep hill up onto the moors we pulled over to plan our next move and to have some lunch. It was still fairly early and the weather was a bit grey and overcast so we felt we might as well press on.
Our evening stop was planned for North Acomb Farm Shop but they are closed Mondays. We rang them to check as it was a Bank Holiday but they are still closed although we were welcome to stopover if we wished. Our fall back option was Haw Farm Brewery but when I rang them they said we were very welcome to come BUT they had a wedding on today and there was an outside disco that evening! Eileen suggested that we push on all the way to The Anglers Inn at Kielder as they have loo emptying facilities and water etc. A quick call booked us in. It was quite a long drive but we stopped for a leg stretch to explore the steppong stones at Stanhope and then again to have a walk around Hexham. We also topped up the diesel at Hexham (25 litres).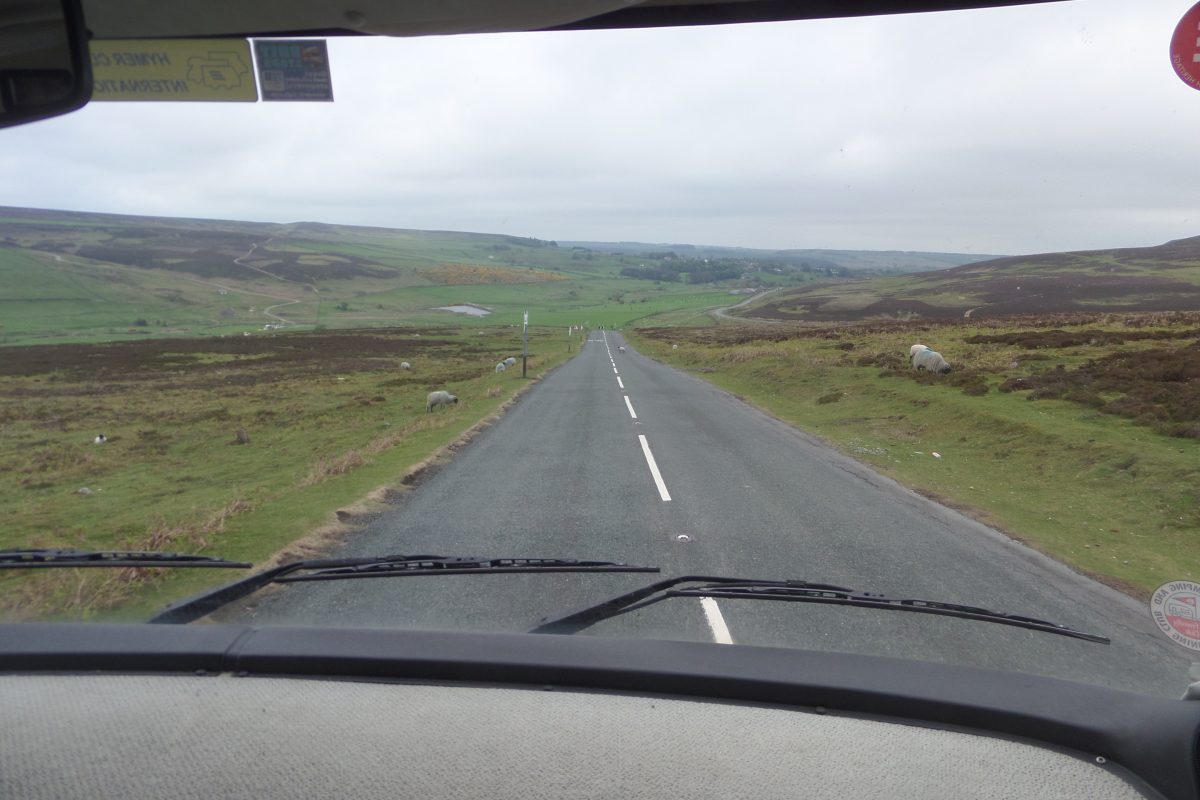 The highlight of today was the drive across the moors on fairly minor roads. What a difference it makes to drive these roads in Bertie with his extra height and huge wide windscreen. Stunning views around every bend.
To get to Kielder you turn off the B road at Bellingham onto a minor road and it is still over 20 miles to go. The sat nav had no worries about height and weight so we had the confidence to push on. We had some glimpses to Kielder Water away on our right as we drove the length of the lake. Keilder village is at the far end of the lake and is only a few miles from the Scottish Border.
The staff at the Anglers Inn made us very welcome and tucked us in to their private car park behind the restaurant and lent us a long hose as ours was not long enough to reach the tap. We had a nice meal in the restaurant before turning in for the night. No mobile signal at all and I was too tired to enquire about wifi!
Mileage Reading: 115662
Travelled today: 282kms
Total distance: 592kms
21st night on Bertie
Over the hills and on to Keilder