We woke this morning to find that Bertie's waterworks were just as bad as ever and yesterday's fix had not worked. After some thought we reluctantly decided to abort the rest of the trip and come home. I had had a reply email from Appleton Engineering to let us know they had sourced a supplier for the manifolds and could have them delivered next week. Coming home early meant we could get Bertie fixed, serviced and MOT'd in one go next week and then we could think about another trip away. We thought that if we could get past London today we could get ahead of the worst of the holiday traffic. That meant quite a long hot day on main roads and motorways which allowed us to cover the ground but was not pleasant!
We stopped at the The Vyne (NT) for lunch in the car park but decided that we could not afford the time to visit the place. The traffic was indeed awful – but mainly going the other way and travelling (or trying to!) toward the coast. Bertie is not at his best on hot days on motorways and it is quite tiring to ride in him for long periods like that. In other ways he loves it – he can keep up a cruising speed of 100kph (60mph) easily and has enough grunt left to overtake when required. I have not tried for anything over 110kph but I think there is enough in reserve to get him up to 120kph but I would not want to cruise at those speeds. Whilst 90kph is a comfortable speed cruising speed it does mean the engine revs are a bit low and he falters on any kind of rise and once the speed drops below 90kph you need to change down and that means you slow down even more! Just like driving an old coach such as R series Ford or a Leyland Leopard and that takes me back at least 30 years!
Thaxted was a real gem and worth the horrible day to get there! The Aire is in the main car park which has a separate area for large vehicles and motorhomes. We are allowed to stay here for up to 48 hours and it is completely free! There are toilets in the day time (locked at night) but there are no other services. It is a 5 minute walk into the town centre by the old Guildhall. This latter is a gorgeous C14 timber framed building which would be remarkable on its own but here it is surrounded by wonderful old buildings. We bought some tasty bits for cold supper in the local shop which was open until late as we could not face cooking a hot meal on such as warm evening!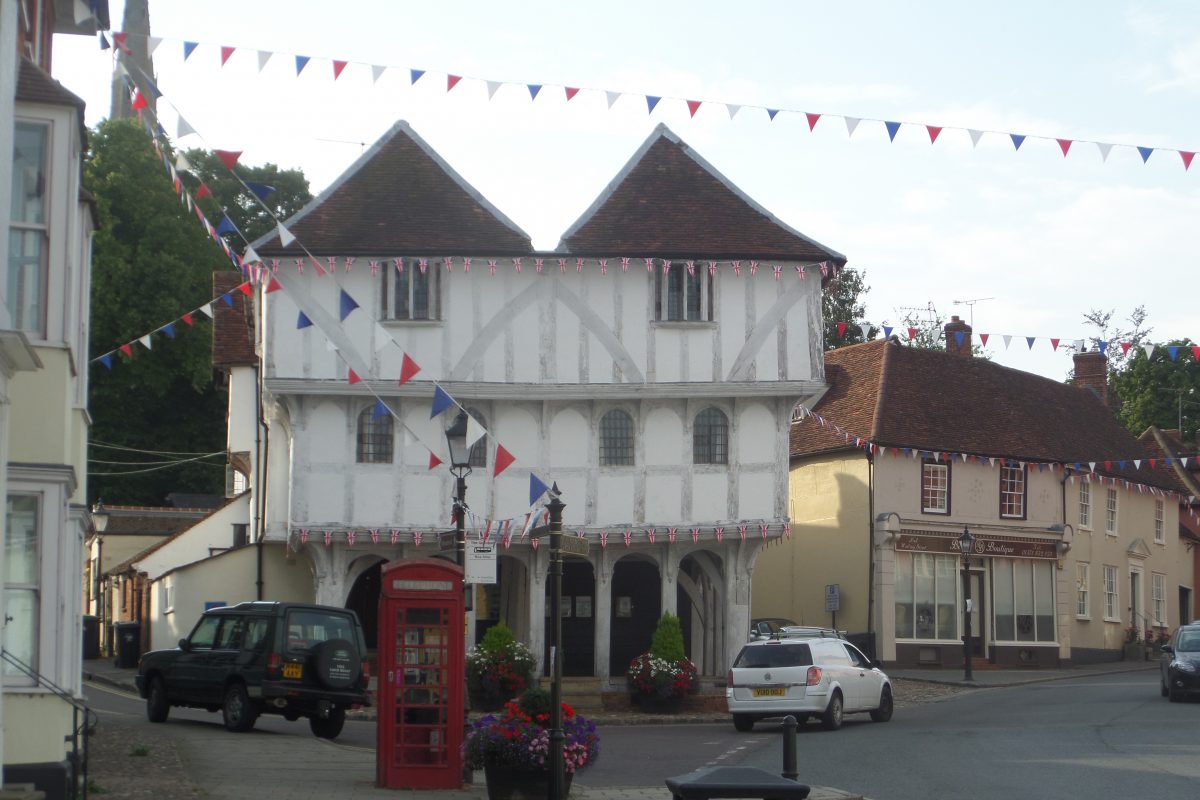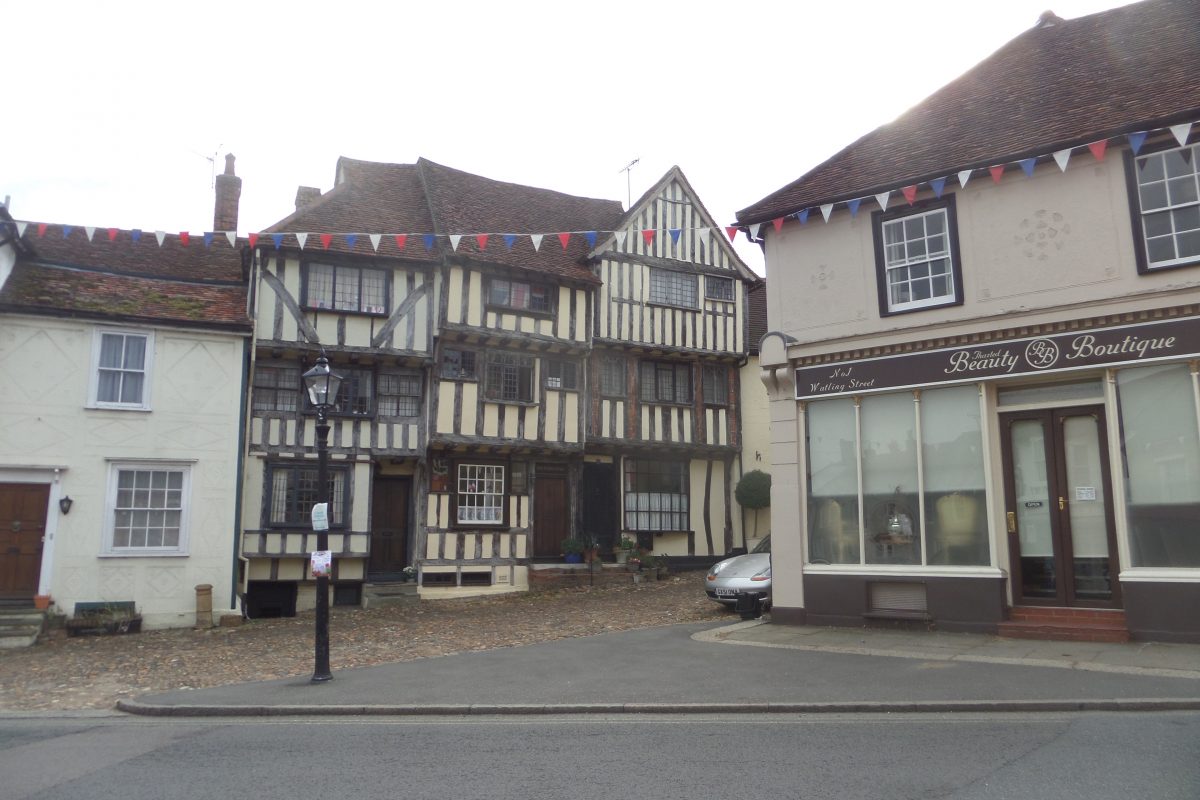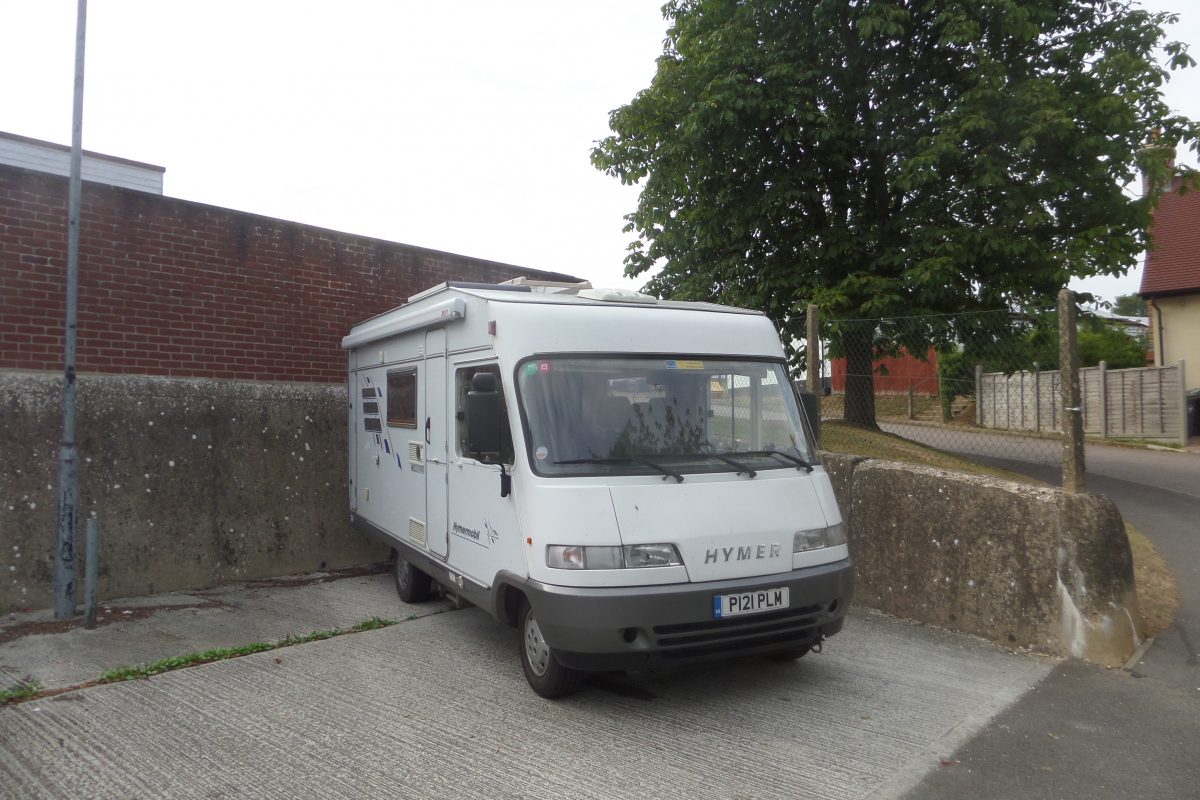 Mileage reading tonight: 119563 kms
Mileage today: 305kms
Mileage from home: 1278kms
39th night on Bertie