Much less driving today! The plan is to spend most of the day at Tyntesfield House. We had booked our house tickets online last night to save time on arrival and give us a better choice of time. Several of the more popular houses operate a system like this to manage the volume of people in the house at any one time. It was quite an easy drive to to Tyntesfield with just a short stretch of M5 and then a little drive through the Mendips.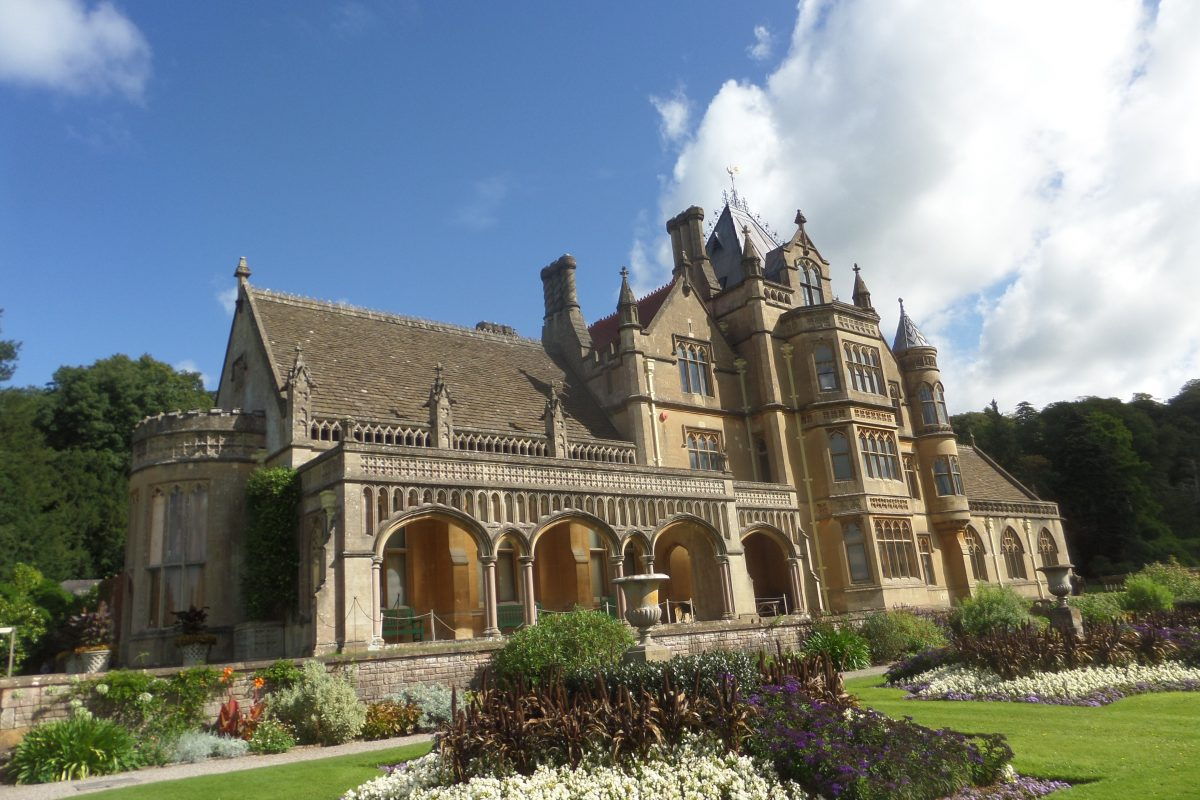 I knew Tyntesfield was a high profile National Trust property but even so I was quite surprised by the volume of visitors in the middle of September although being a sunny Saturday might have something to do with it. The car park was filling up well as we arrived and we were waved on to the coach park. The Visitor Centre with its shop and cafe is located in the farmyard a little way from the house and that was certainly very busy indeed and rather noisy. It is a few minutes walk from here to the actual house and the gum and buzz of the crowds in the visitor centre reduced. House is a dramatic Gothic Revival building dating mainly from the 1840s with further additions in 1860s. However there has been a manor house here since the 1500s. The present house was funded by the profits of some successful business in Peruvian bird pooh -guano- that the family shipped across the world and sold in Europe and North America as a valuable fertilizer.

Photography is not permitted in the house so my only pictures are of the outside which is quite a eyeful in itself!
From Tyntesfield it was quite a short drive to our Britstop for the night near Bath. Lucy the sat nav has no way of knowing whether a road is too small for us unless it has an explicit width, height or weight limit and once again she tried to take us the direct route to Willow Farm and several times we baulked at the narrow roads she insisted we need to go along. In the end we pulled over and called up the Ordnance Survey app on my phone and plotted our own, wider but more circuitous route!
Willow Farm was one of those special Britstops that you would never have happened on otherwise. They parked us up on their drive and then invited us in to look at the sausages and cider they make and sell – and all from their own produce. I have to admit we got a bit carried and bought some Rhubarb and Ginger sausages for tonight and some sage sausages to bring home for our friends and some beef and pork sausages for the freezer. Their sausages are unlike any other bangers as they contain no bulking agents like rusk (most commerical sausages have relatively little meat) and are entirely made with their own produce. The ciders are equally innovative – we had bought a selection.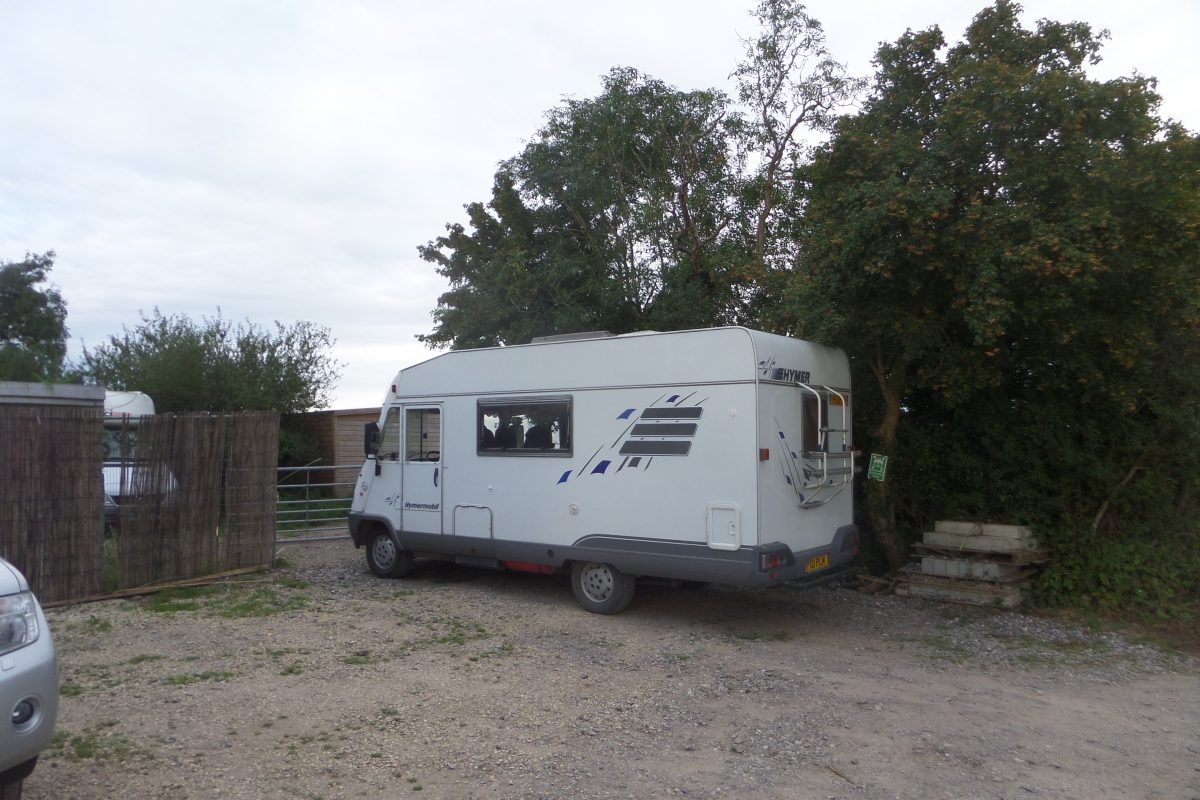 | | |
| --- | --- |
| Mileage reading tonight: | 121032 kms |
| Mileage reading at home: | 119740 kms |
| Mileage today: |  86 kms |
| Mileage total: | 1292 kms |
Tyntesfield House and Cider with Sausages