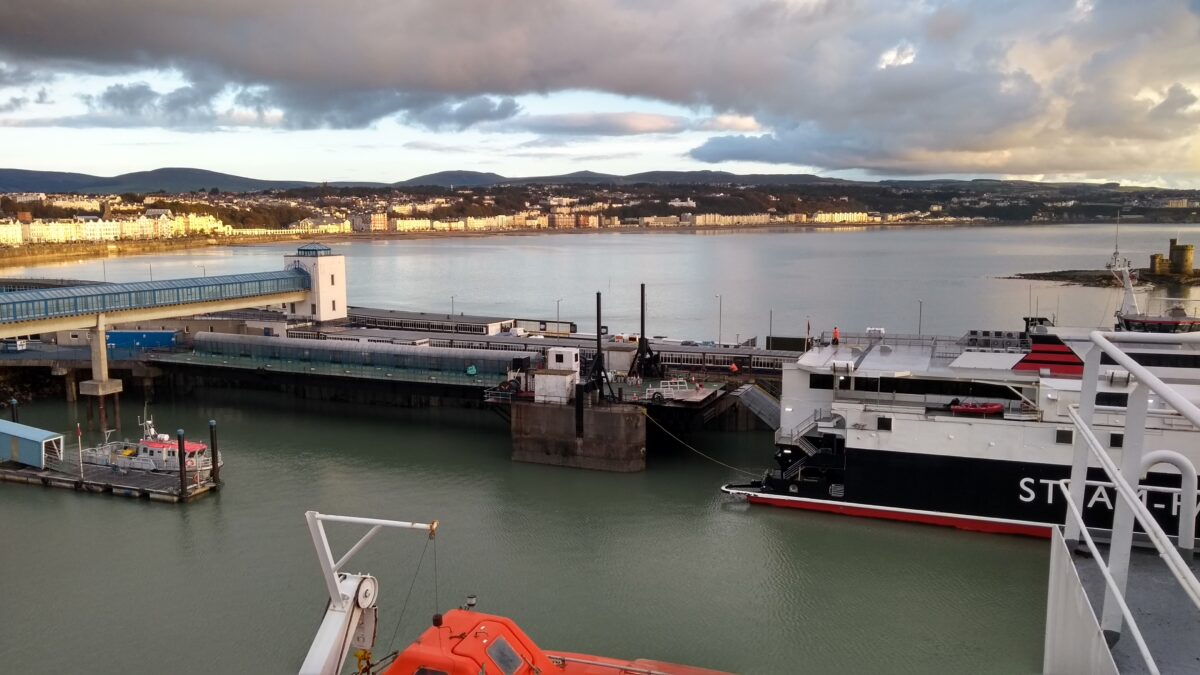 After all the excitement of the last few days we had a very smooth crossing back to Heysham. First thing to do was to fuel up at Asda and go shopping at Lidl – we were low on both food and fuel as prices are quite a bit higher on the Island. I should clarify that Manx people rarely refer to the "Isle of Man" it is always called "the Island" and England is "across" (eg "I am going across for a few days in Liverpool" and where did you get that coat "I got it last time I went across").
The plan was to go to Glasson Dock which is an interesting place where the Lancaster Canal drops down and meets the Irish Sea. It looked really interesting and Google Maps suggested there was a big car park right by the dock. On arrival we found that was indeed a big car park but also a height limit GRRRR. Instead we decided to visit Arnside which is seaside town at the very head of Morecambe Bay. This is quite close to the CL we used on our way down and the whole area looked rather interesting.
Arnside was lovely and there was plenty of room to park up on the sea front facing the estuary. A grand spot indeed.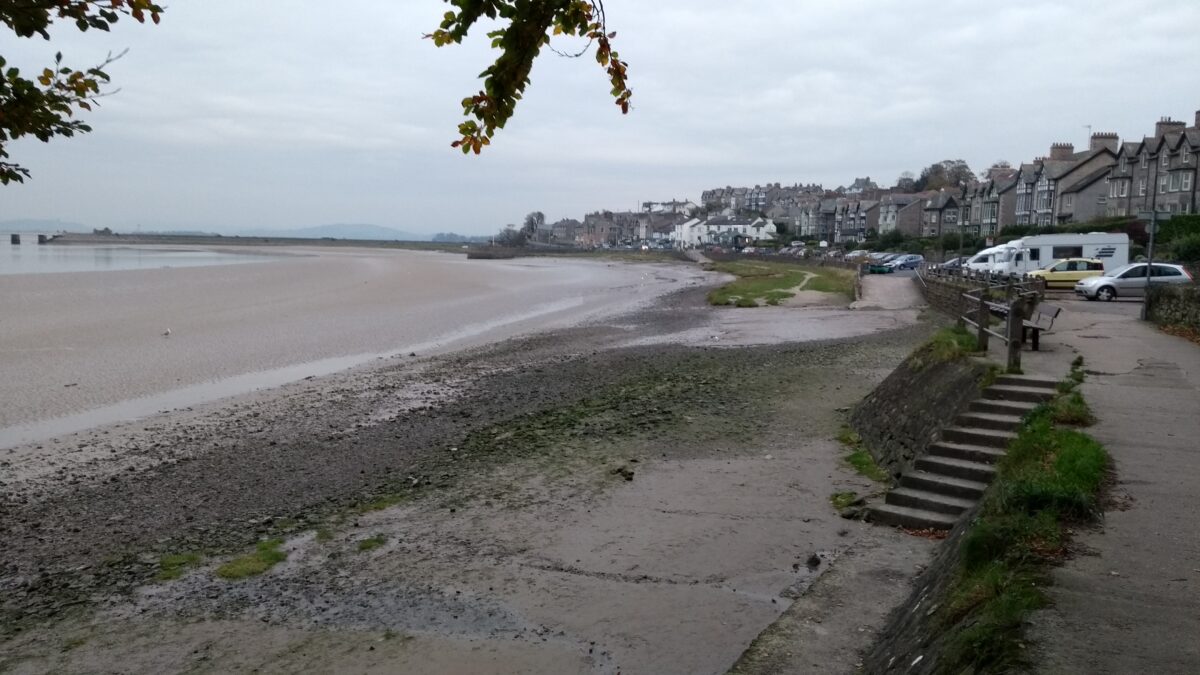 We had a walk in to the town and later a walk in the other direction along the coast path and beach. We were a bit surprised to see several notices warning of severe tides. They even sound a siren as each tide starts to flood as it comes in so fast you can't out run it! The next morning we were really lucky to see this phenomenon as the tide ripped in across the sand flats right in front of us in a mini "bore".
Gloomy day on Thursday as we head on across the southern edge of Cumbria. The plan was to explore the whole Cumbrian coast which we have never visited before even though we have been to Cumbria and the Lake District many times. We stopped for lunch at a beach near Grange over Sands but too many "No Overnight Parking" to consider it as a stopover. Instead we pressed on to Barrow in Furness situated right on the tip of Cumbria. Quite a gloomy town dominated by the huge sheds of BAE Systems where they build nuclear submarines. Our stopover tonight was on Walney Island which is a low lying narrow island connected to the mainland by a bridge across the old harbour. This looked quite promising in theory and I had hopes of some nice walks along the beach.
We parked up in the area indicated by Park4Night and it was OK. However this was not the best time of year as the track down there was really muddy and puddly and when we parked up it was difficult to get level and dry! Anyway a peaceful night and a brief but pleasant walk along the beach in the morning.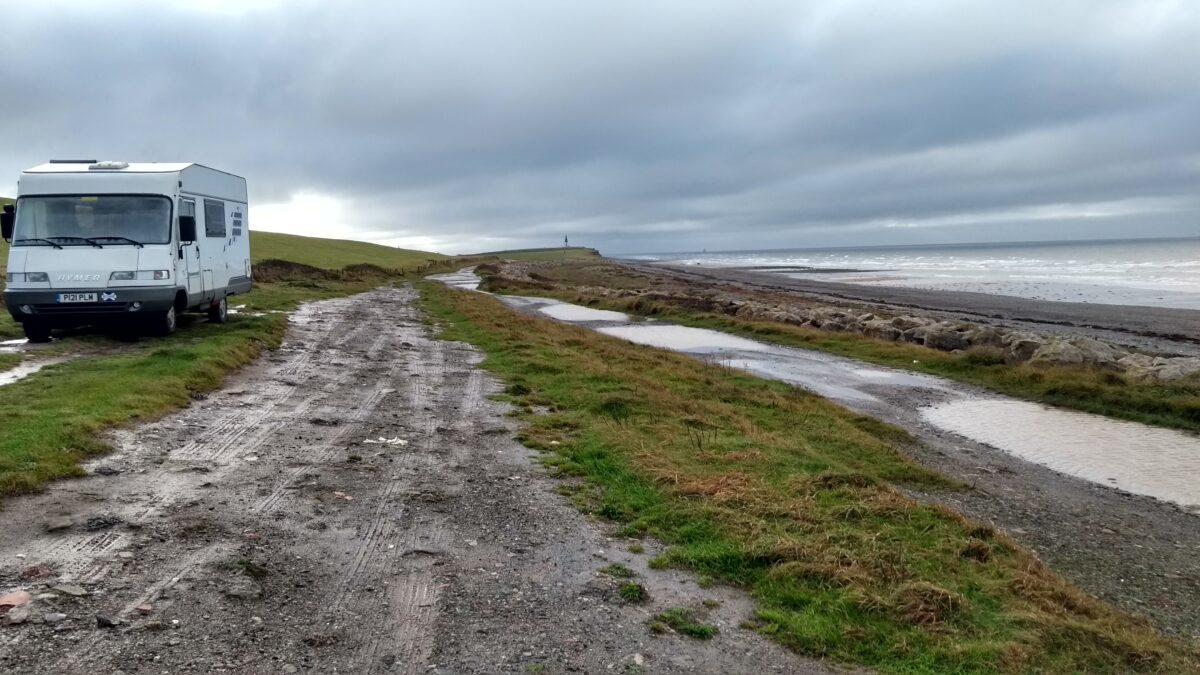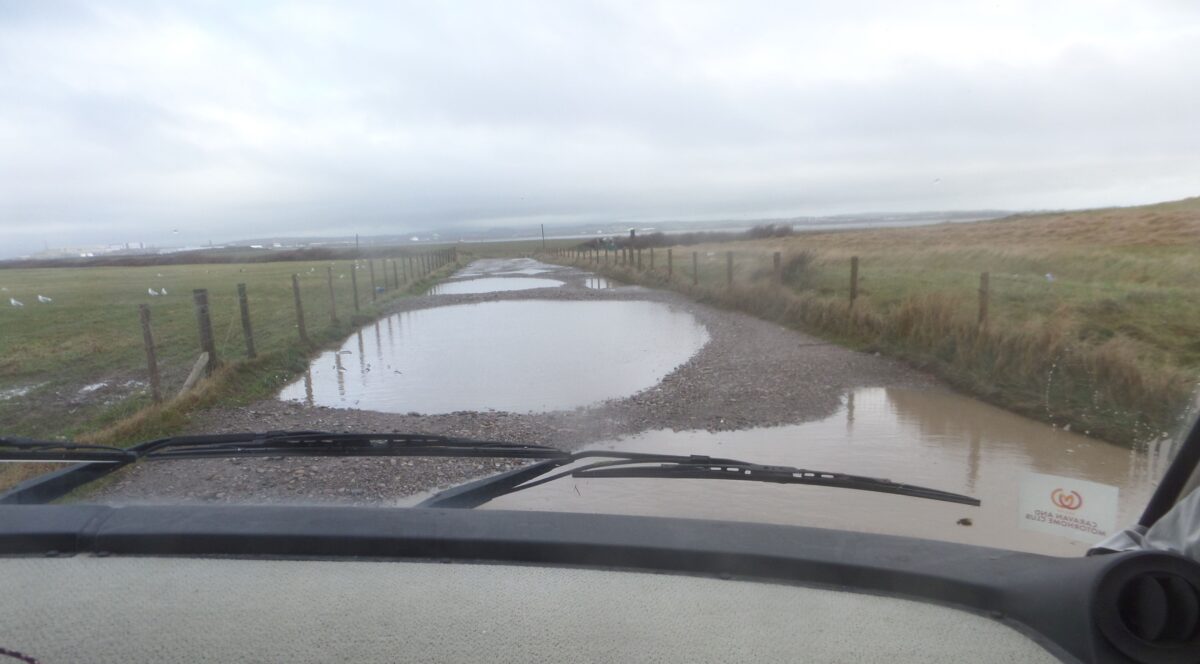 Across the sea to Heysham and on to Cumbria