We left Walney Island after a lazy start and were back across the bridge in Barrow-in-Furness at the Dock Museum for when it opened at 11am. We spent a good two hours exploring the superb museum which is all about ship building and the development of Barrow-in-Furness. Well worth a visit. We had lunch in the car park there and then headed north to a CL campsite at Broughton-in-Furness as we needed services.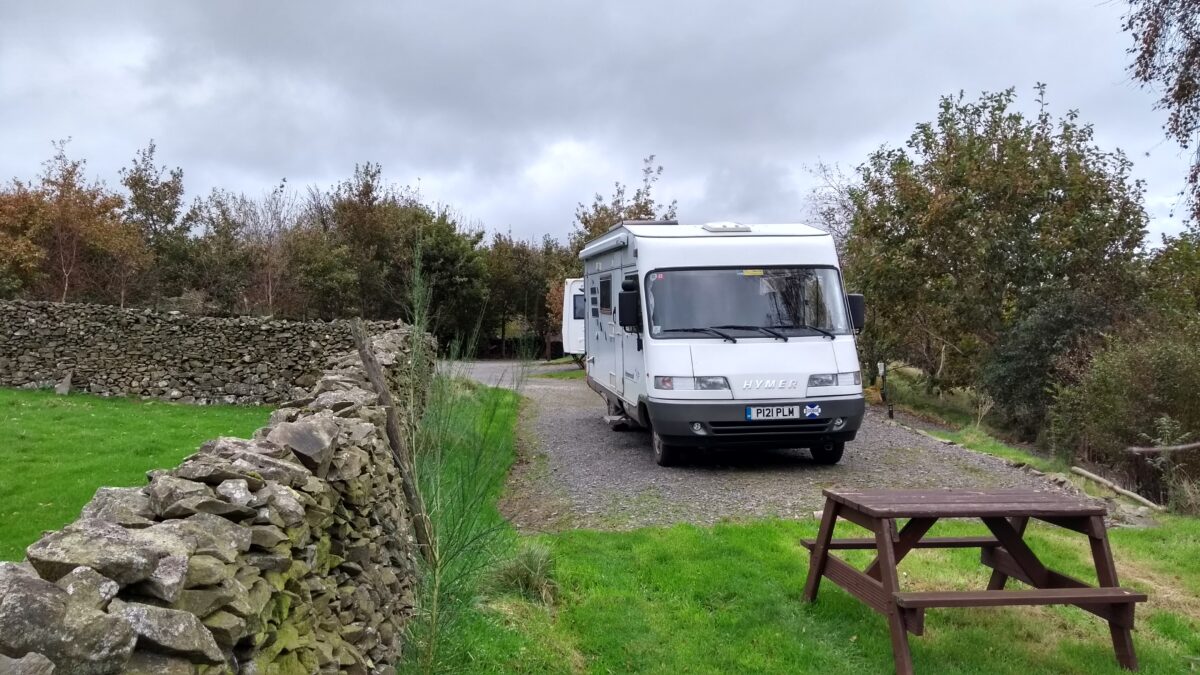 We had a relaxed afternoon at The Old School campsite near Broughton. We wondered about walking down in to the town but decided it was just too far! This is decision time as the original plan was to spend the next few days following the coast of Cumbria all the way round to Carlisle. We had survived the record breaking Hurricane Ophelia but now it seemed that Storm Brian was hot on her heels. This also boasted strong south westerly winds and we decided to leave the west facing coast of Cumbria to another trip! What we needed was a sheltered spot deep in the middle of Cumbria to ride out the worst of tomorrow's storm protected by the Cumbrian Mountains!
The next day we bumbled northwards along lesser roads through Bowness and Ambleside to Keswick and Derwent Water. There should have been sunshine, glorious views and of course photos. There were none of these sadly. There was traffic – lots of it especially on the minor roads around Bowness and Windemere.
Our destination tonight was a National Trust car park at Great Wood close to Derwent Water and a mile or so out of Keswick.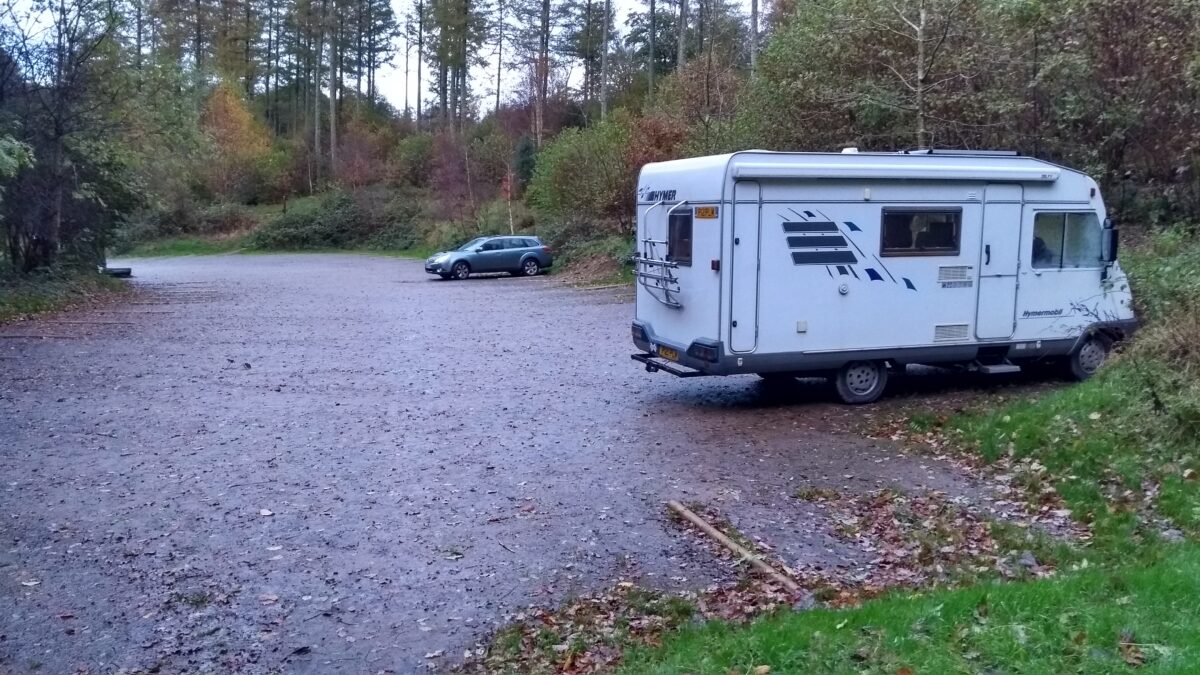 About 6pm the rain and wind finally abated and we ventured out for a walk through the woods to the waterfall. The going was a bit squidgy after all that rain but at least the waterfall was full!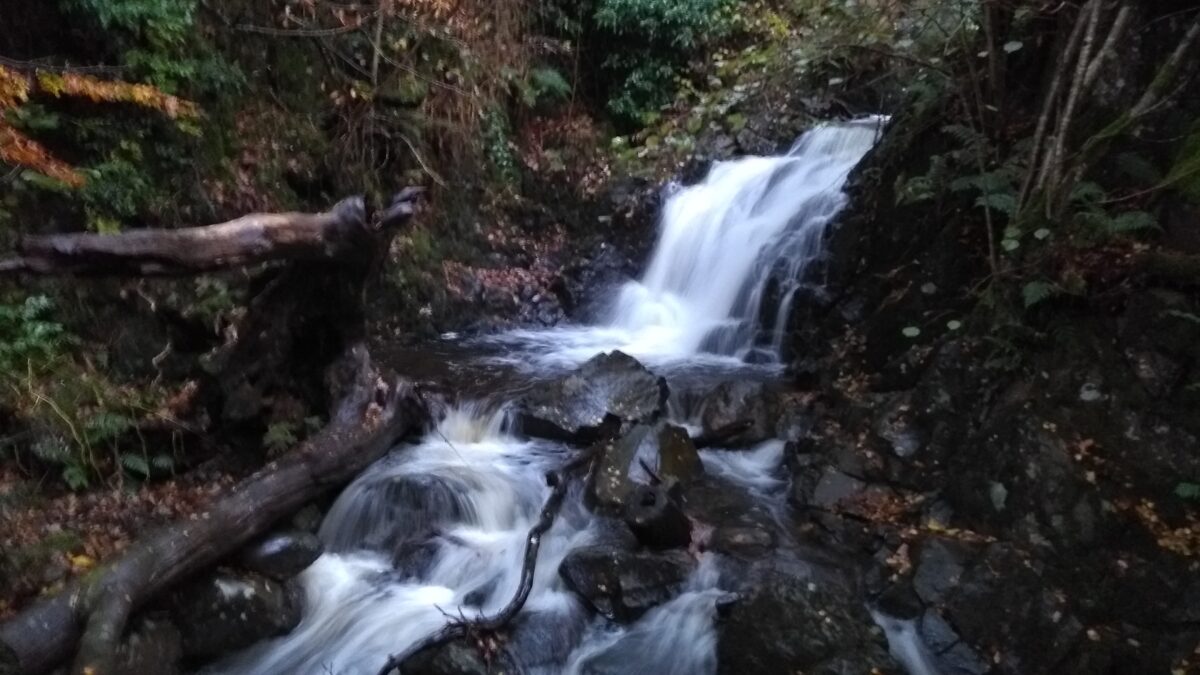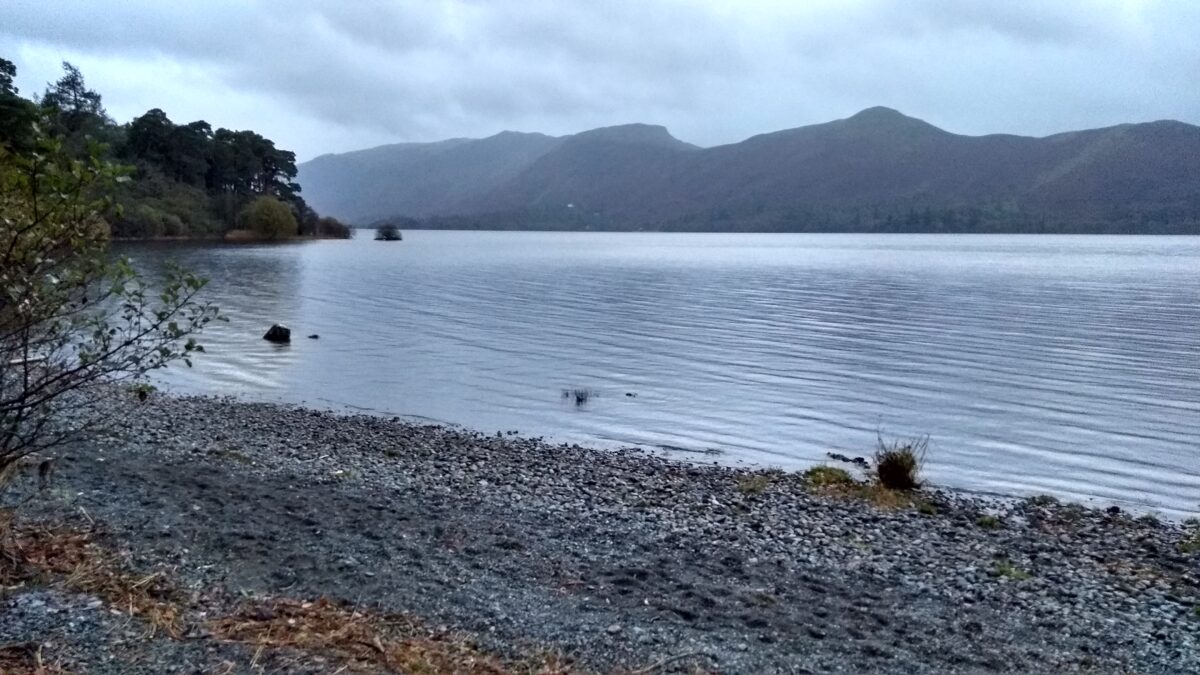 After another rainy and noisy night Sunday was another wet and gloomy driving day as we covered the miles back into Scotland. In June 2016 we had stopped on Glencaple pier on the River Nith near Dumfries and we had promised ourselves another visit to explore the far bank of the Nith and especially the old Abbey at New Abbey and the mill too. So today's target was a the village carpark ay New Abbey right beside the remains of Sweetheart Abbey. We hoped that by the time we got there Storm Brian would have passed through and we might have a couple of nice days. It was grey, gloomy and wet most of way but we found the car park with no trouble and there was plenty of room (thank you Search 4 Sites!)
Barrow-in-Furness and the Lake District