We crept out of bed on Sunday to find it still a bit breezy but not actually raining. Last night the forecast suggested that today would be see quite an improvement and suggested a dry day was in store. By the morning that had changed and they are now suggesting rain later. Today we move on from Bideford as our two nights are up. We have enjoyed being here – it is a great location and it was easy to get to the town.
We are seriously short of drinking water and we could find nowhere at all to fill up the tank so we decided to bite the bullet and buy some at Morrisons which is almost next door to our overnight spot. We bought 15 x 2l bottles of their cheapest still water (9p per litre) and emptied the bottles in to the tank one by one. That left us with 15 empty plastics bottles which is an issue we have not yet solved but it does mean we can have showers tonight which will be very welcome.
From Bideford we drove just 6kms to Appledore where there is an even better council car park! We can see out to sea and watching the Atlantic waves breaking on the bar where the estuary joins the sea, directly opposite our spot is the mouth of the River Taw where it joins the River Torridge just before they both flow out in to the Atlantic.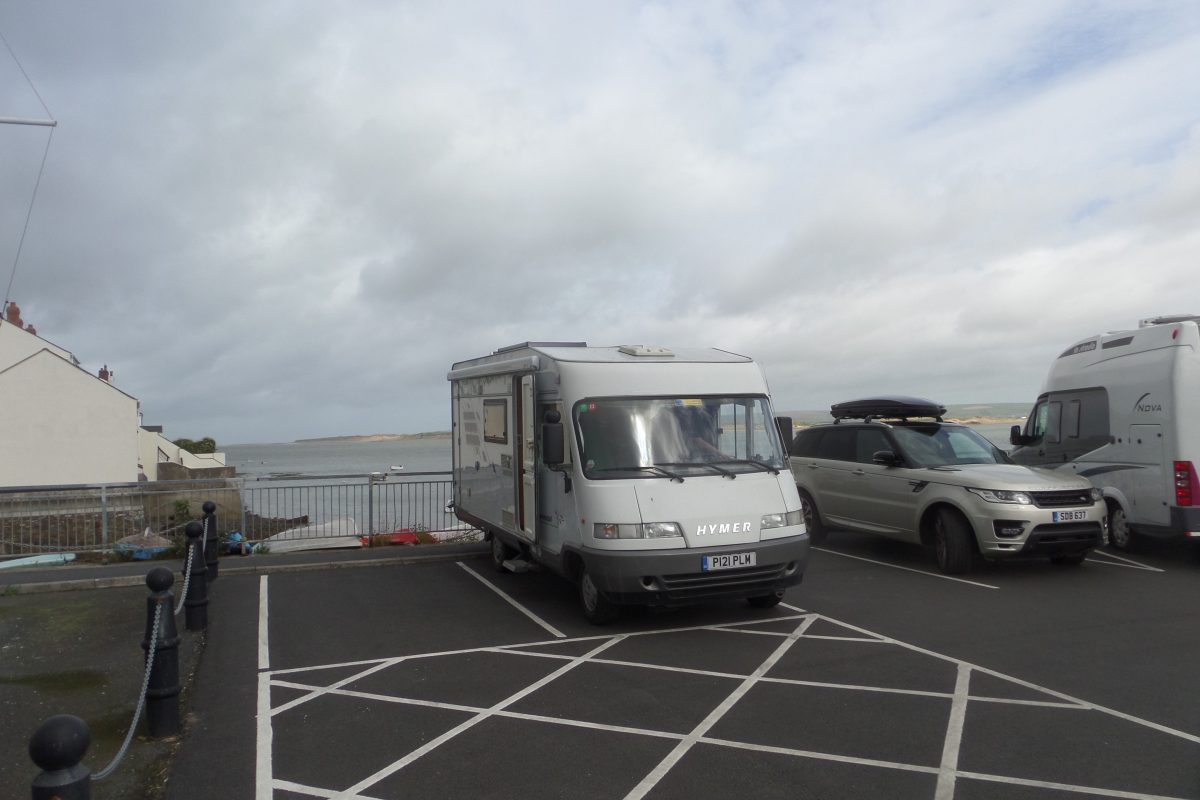 The weather has not deteriorated quite as much as the forecast had suggested and I think I might brave a walk down to the quay shortly to watch the Appledore Carnival which starts at 4pm.
Most importantly today we popped in to Susie's Tea Room in Appledore and booked our Deluxe Cream Tea for 3pm tomorrow – her teas are so good you have to order them a day ahead!! The tea shop is in Market Street which is the tiniest little street ever – barely more than an alley really. We will post some photos tomorrow.
Mileage reading tonight: 119019 kms
Mileage today: 6kms
Mileage from home: 819kms
36th night on Bertie