Another rough night! This time it was the heavy rain that woke me every hour or so and not the wind rocking the van. Mr Miller kindly allowed me to fill up with water but we found that the fitting on the tap was too big for our hose and so I had to use the folding 10litre can to ferry water from the tap to the tank which is a fiddle at the best of times but not helped by the rain!
The plan today is to visit Buckland Abbey just north of Plymouth on the edge of Dartmoor. That is a bit of drive from where we are in Devon but it is almost all fast main road. Bertie is quite happy cruising at 90kph on a dual carriageway and covers the miles very well. The further west we went the better the weather got and it stopped raining at Exeter and then the sun came out and by the time we hit the traffic at Plymouth it was getting quite warm.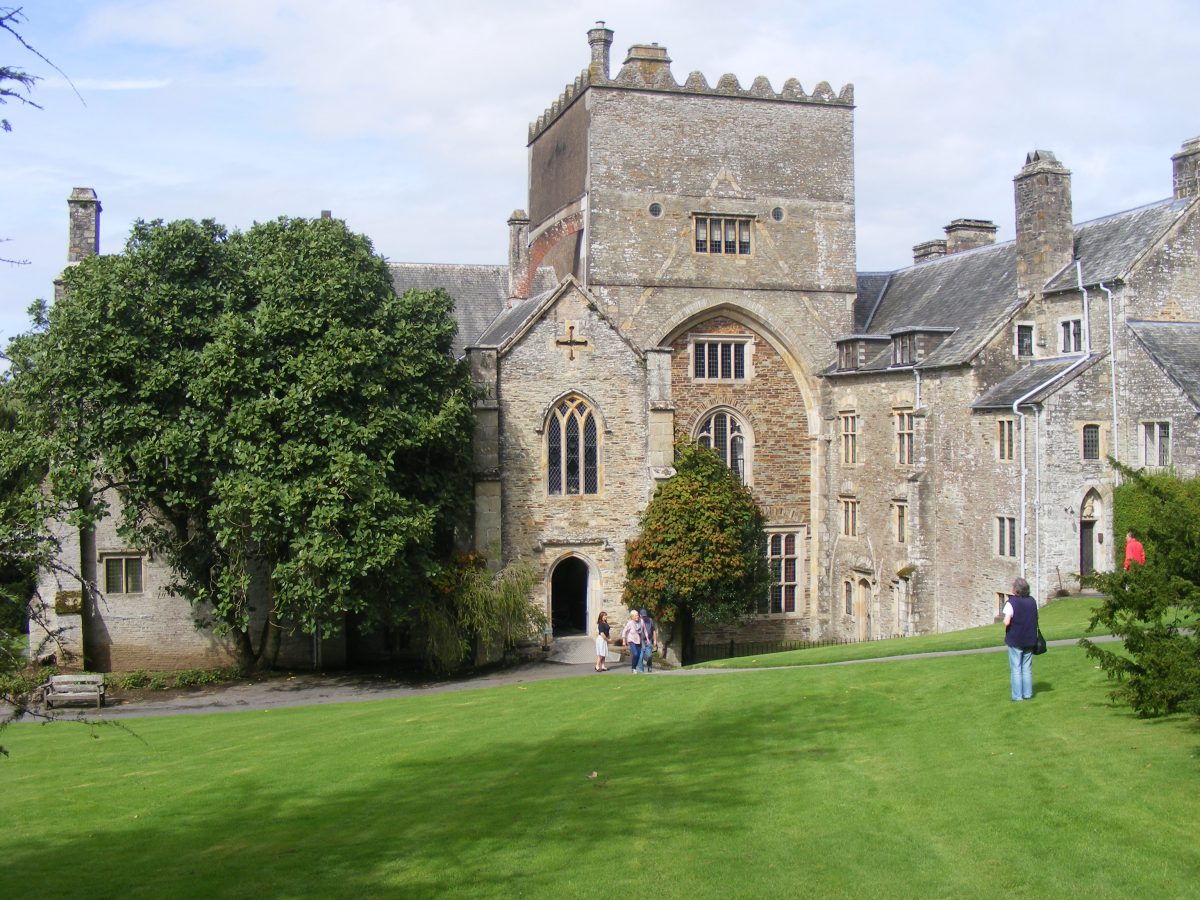 Buckland Abbey is famous as the home of Sir Francis Drake and it consists of a complex of buildings created from the remains of a C13 Abbey closed down by Henry VIII and converted to a house and estate by Sir Richard Grenville and bought by Drake after his "world cruise". It was an interesting group of buildings but I found it somehow unsatisfactory as it did not tell the story of the house as much as being a shrine to Drake. One thing they do have here that was good was their newly discovered Rembrant. This painting was thought to be by a student of Rembrant but in 2013 after quite a lot of work is was agreed that this was a true Rembrant after all. The painting was professionally restored and is on display in the house in a special exhibition. Remarkably you can get right up to it and see it from only a few feet away with no glass in between. Quite a treat.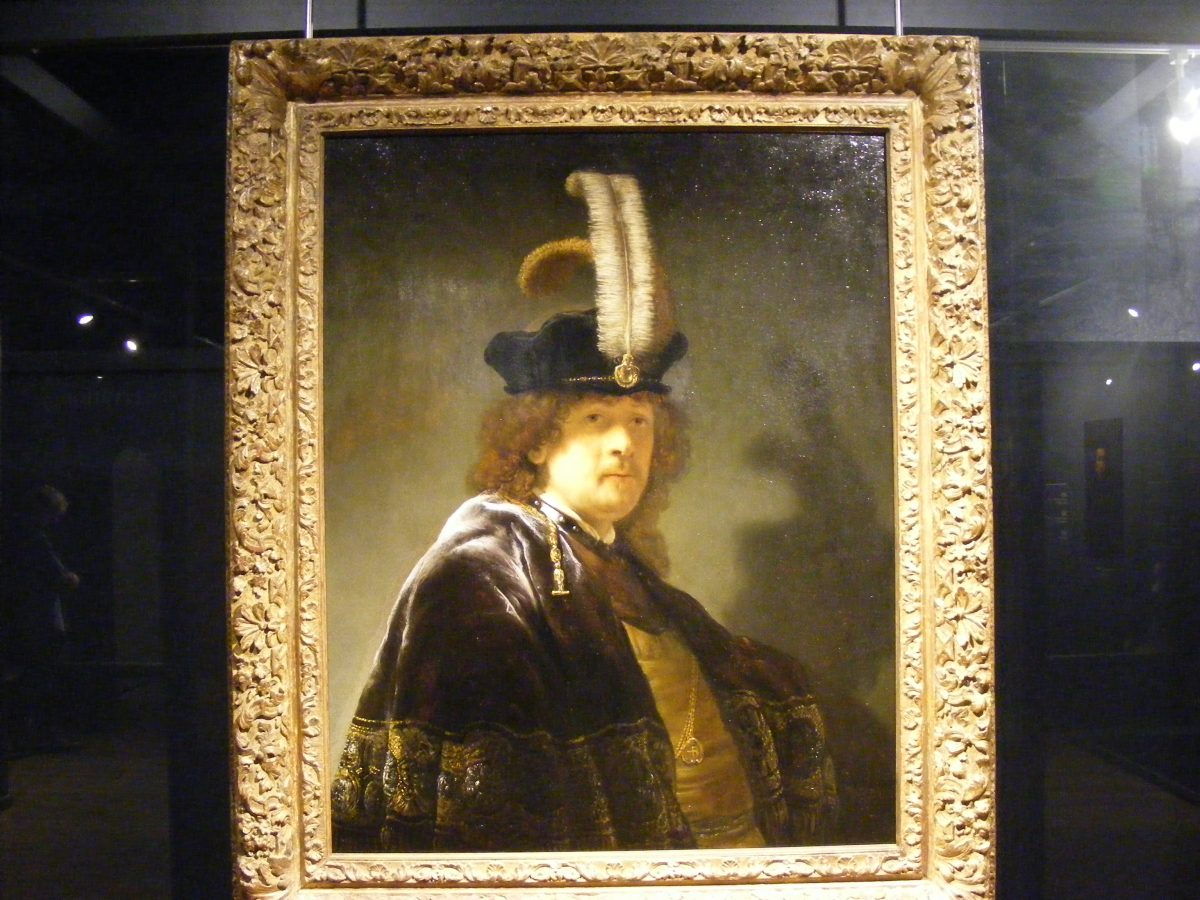 We had planned to have lunch on Bertie in the car park but we were tempted by the menu in the tearoom and we indulged in a National Trust lunch – salmon fillet for Eileen and quiche for me.
From Buckland Abbey we took a roundabout route to our Britstop (as you will see on the map!) as we were determined to avoid any issues with the tiny Devon lanes that nearly caught us out after our visit to Cothele in August. I had a chat with car parking volunteer and he said the best route out was via Yelverton so that was the way we went even though that is completely the wrong direction. From Yelverton we did a big loop around through Tavistock in order to stay on A roads. Even that was quite slow but very pretty with some amazing views back toward Plymouth as we climbed and climbed up in to Cornwall after crossing the Tamar at Gunnislake.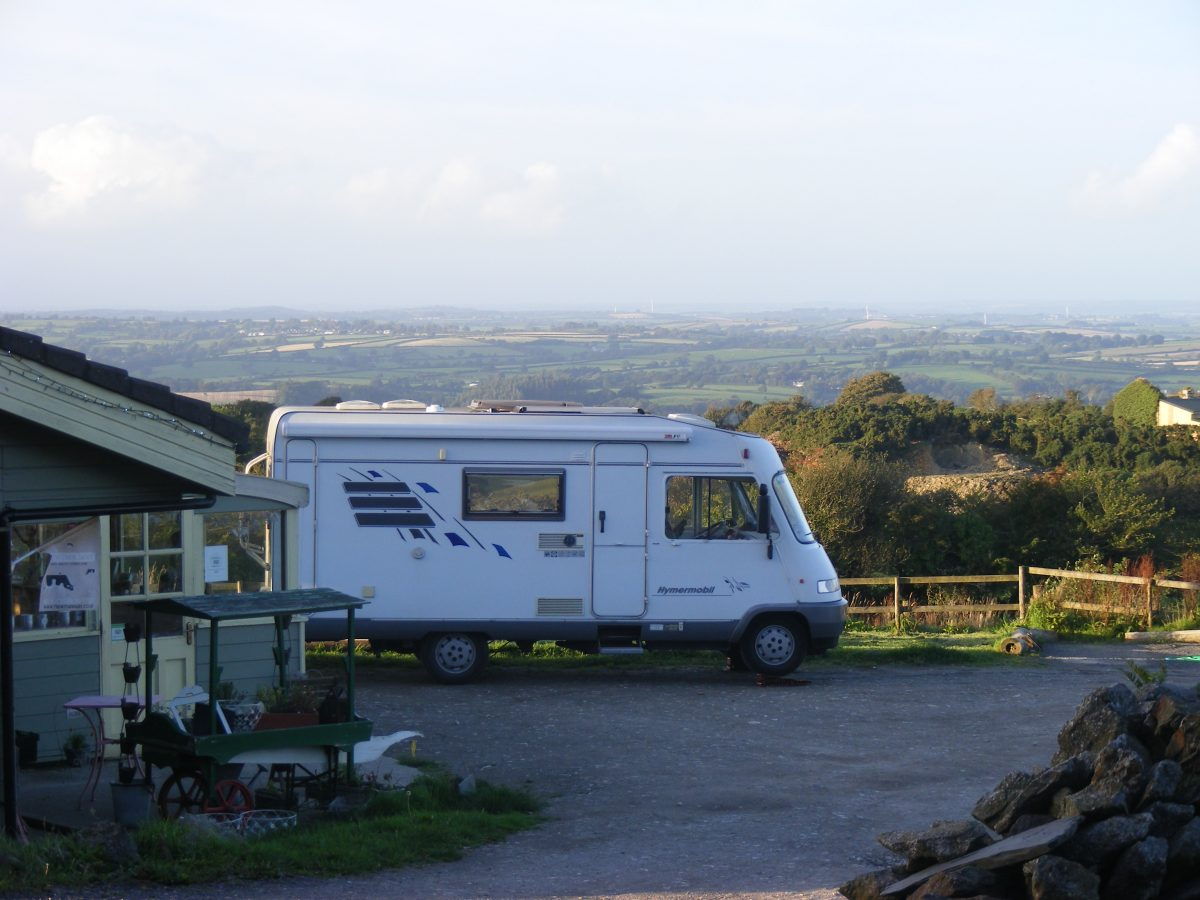 We arrived at Trevallicks Farm Shop and Tea Room at 5pm and were blown away with the views. Located on the top of a ridge extending out from the eastern side of Bodmin Moor you can almost see both coasts of Cornwall at once. We were standing in the shop wondering what to buy and whether to indulge in a breakfast tomorrow when we saw a crean tea on its way to another customer. The scone was HUGE and the clotted cream looked lovely. There was nothing for it, we had to indulge – cream tea for two served with real tea (proper loose leaves) and that stunning view. Once the tea shop closed and the car park was empty we could move Bertie down to take full advantage of that view.
| | |
| --- | --- |
| Mileage reading tonight: | 120552 kms |
| Mileage reading at home: | 119740 kms |
| Mileage today: |  159 kms |
| Mileage total: | 818 kms |
Buckland Abbey and Bodmin Moor