What a rough night! Somehow our location was not as sheltered as we had hoped and the strong westerly wind buffeted and rocked Bertie all night. Probably even more so than the previous night at Maiden Castle!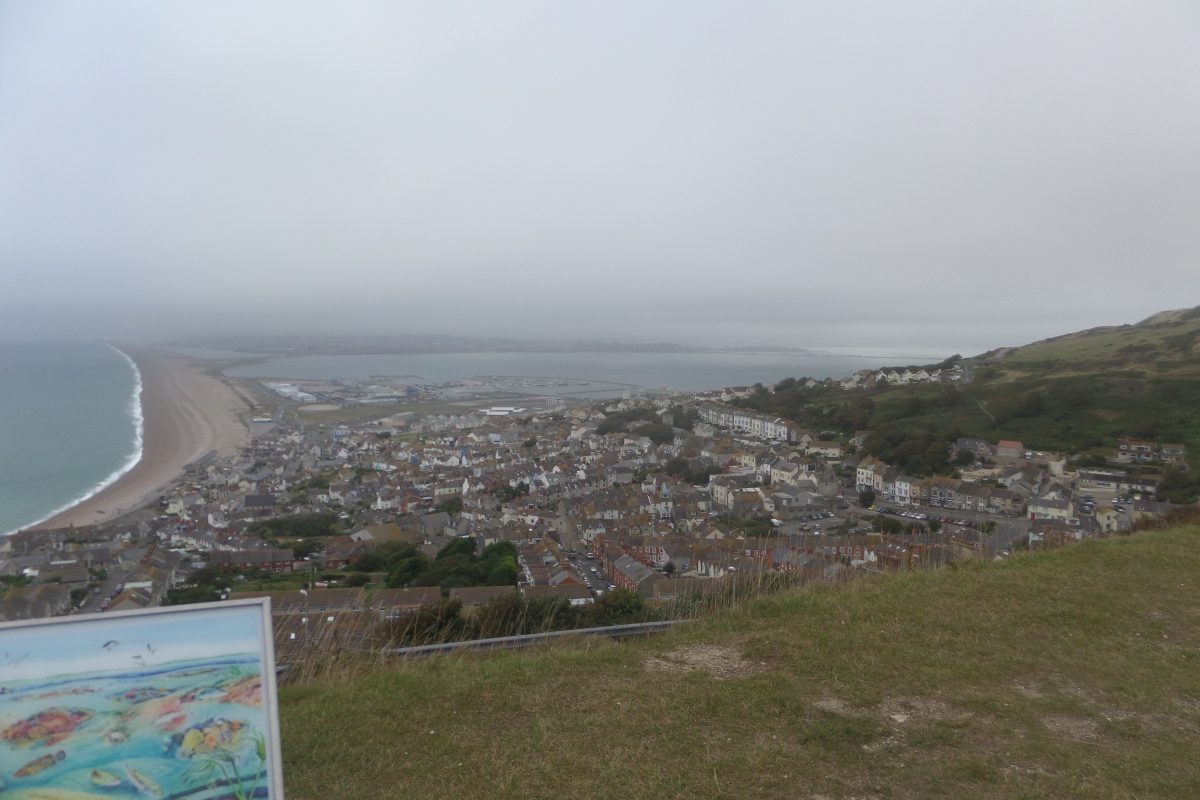 We decided to make a move up to the high ground on the top of Portland to have a view for breakfast! It is only a short drive but quite a steep one to New Ground. This area overlooks Fortuneswell (the main town on Portland) and has stunning views back across Portland Harbour to Weymouth and the Dorset Coast. Today the weather was not kind and it was a bit grey and gloomy. It is possible to stopover up here and we saw a couple of vans who had probably been there all night.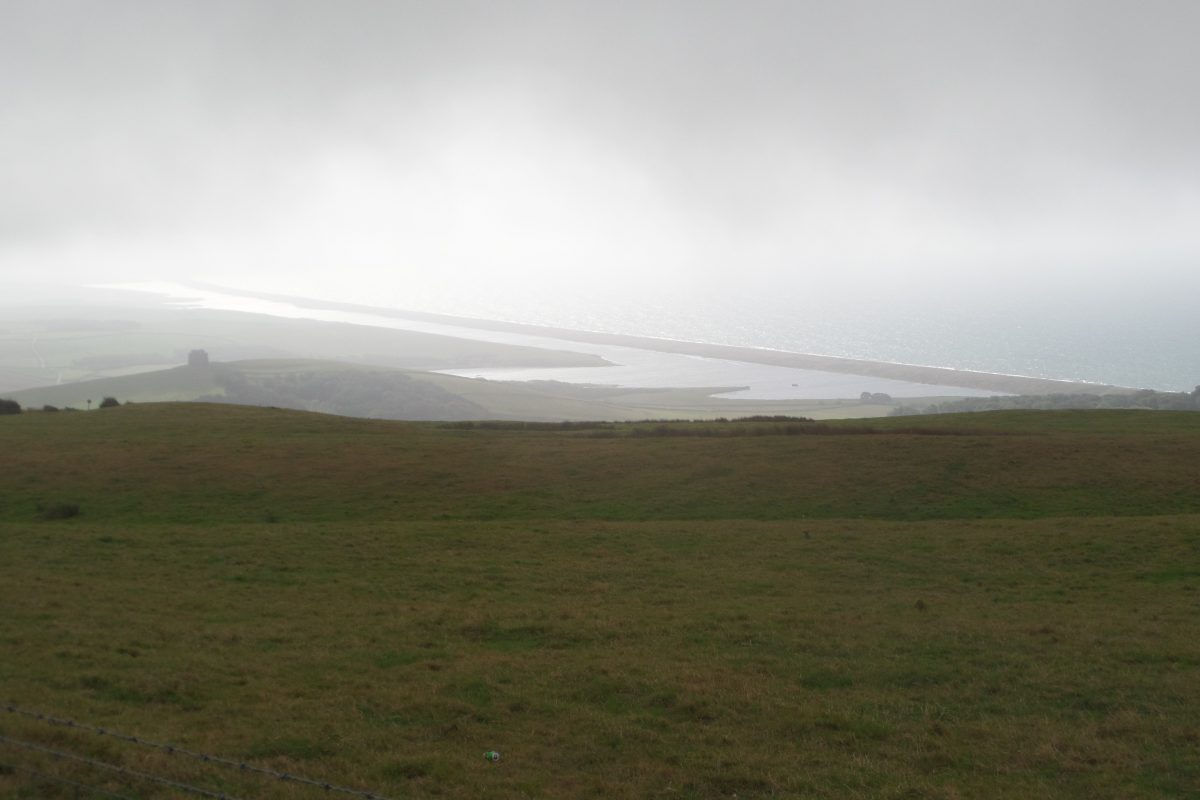 After breakfast we drove back down the hill and followed the coast road to Axminster through Abbotsbury, Charmouth, West Bay and Lyme Regis. It was cold, wet and windy and not a nice day at all so we took very few photos and were not motivated to park up and go for a walk. After grinding up a particularly long steep hill after Abbotsbury we found a layby with a stunning (in theory) view back along Chesil Beach. We ended up there for almost an hour drinking coffee and playing cards whilst watching the weather sweep in from the west! One moment you could amost see to Portland and then it would all disappear and you could hardly see Chesil Beach at all.
We drove in to and around West Bay as we had some ideas of having a walk along the beach but the wind was strong and when it was not actually raining it looked like it could do so again at any time so we decided that we were not excited enough at the idea to pay for parking.
We tried again at Lyme Regis but missed the best car park and was halfway up the hill on the wrong side of town before we found another one! However all was not lost that day as we stopped in Axminster and went to the laundrette – such excitement! After a week on the road the laundry bag was bulging a little and we were not sure when we would get another chance. Once we were suitably equipped with clean small clothes we went on to Millers Farm Shop just up the road at Kilmington as this is our stopover for tonight. We stayed here in August on our way down to Plymouth for the Fireworks. I think this is the first time we have returned to a Britstop we have used before. Had a long chat to the owner who was a really nice chap but he had some bother from a recent Britstopper who had been a bit demanding and taken him for granted. We enthused about Britstopping and how much we loved using them and visiting the various businesses and how nice all the hosts were etc etc. It really is a very good shop with a huge range of lovely foods both local and continental. We indulged in some steak for supper and some chutney for me and some pannetone for both of us.
| | |
| --- | --- |
| Mileage reading tonight: | 120393 kms |
| Mileage reading at home: | 119740 kms |
| Mileage today: |  87 kms |
| Mileage total: | 653 kms |