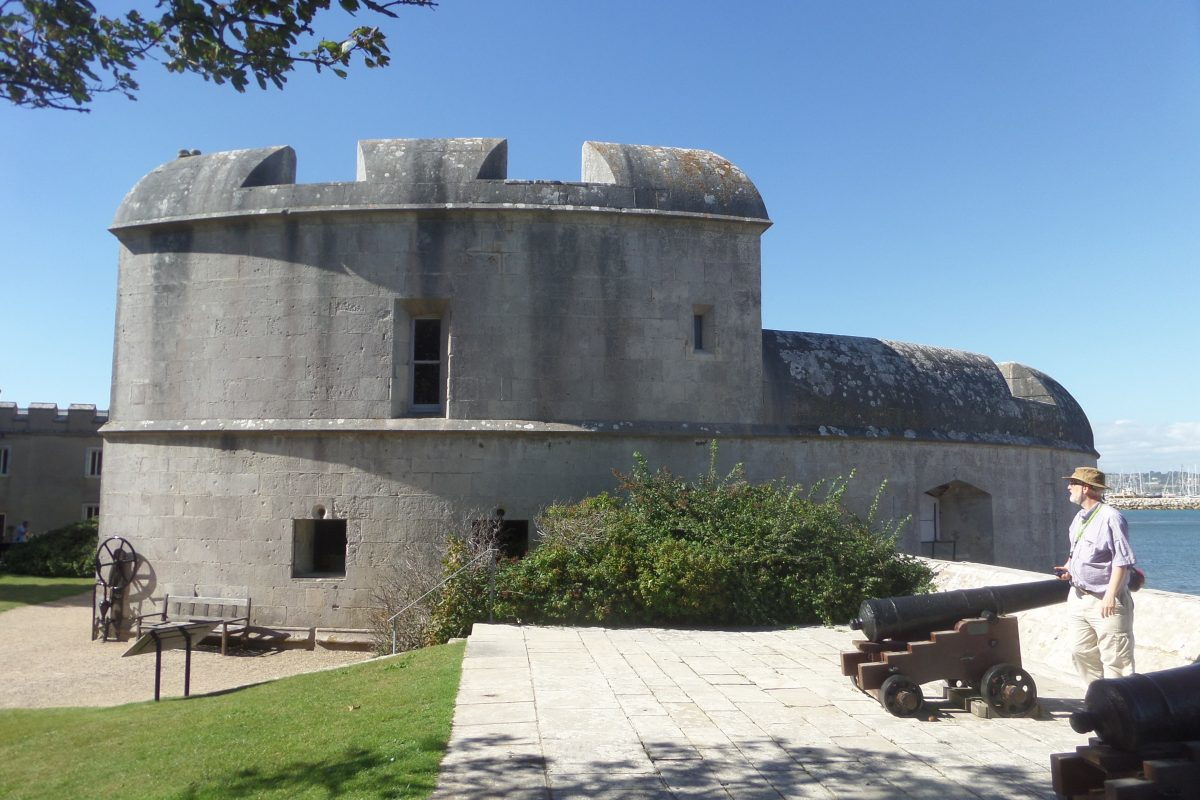 The original plan today was to pop in to Portland and visit Portland Castle before going on to Kilmington and Millers Farm Shop. We had a relaxed start this morning taking advantage of the good internet to catch up on emails and work stuff.  Last night in the New Forest the internet was very poor – the mifi did not connect at all and I only had  a very basic signal on my phone.
Although there was a little rain first thing this morning it was bright and sunny by the time we were ready to move. Portland is not far although some of the roads were quite slow and the traffic through Weymouth was heavy. We arrived at Portland Castle at 12:30 and parked in their rather nice little car park right beside the sea. The castle was interesting and the views from the parapet were super. Henrician Coastal Forts all follow a similar pattern and are not really like a stereotypical castle – these are basically strong platforms built to house big heavy guns. Henry VIII built a chain of these all the way around the coast and there many examples from Pendennis and St Mawes that control the River Fal, Dartmouth Castle on the River Dart, Calshott at the mouth of the Solent and to Deal Castle in Kent.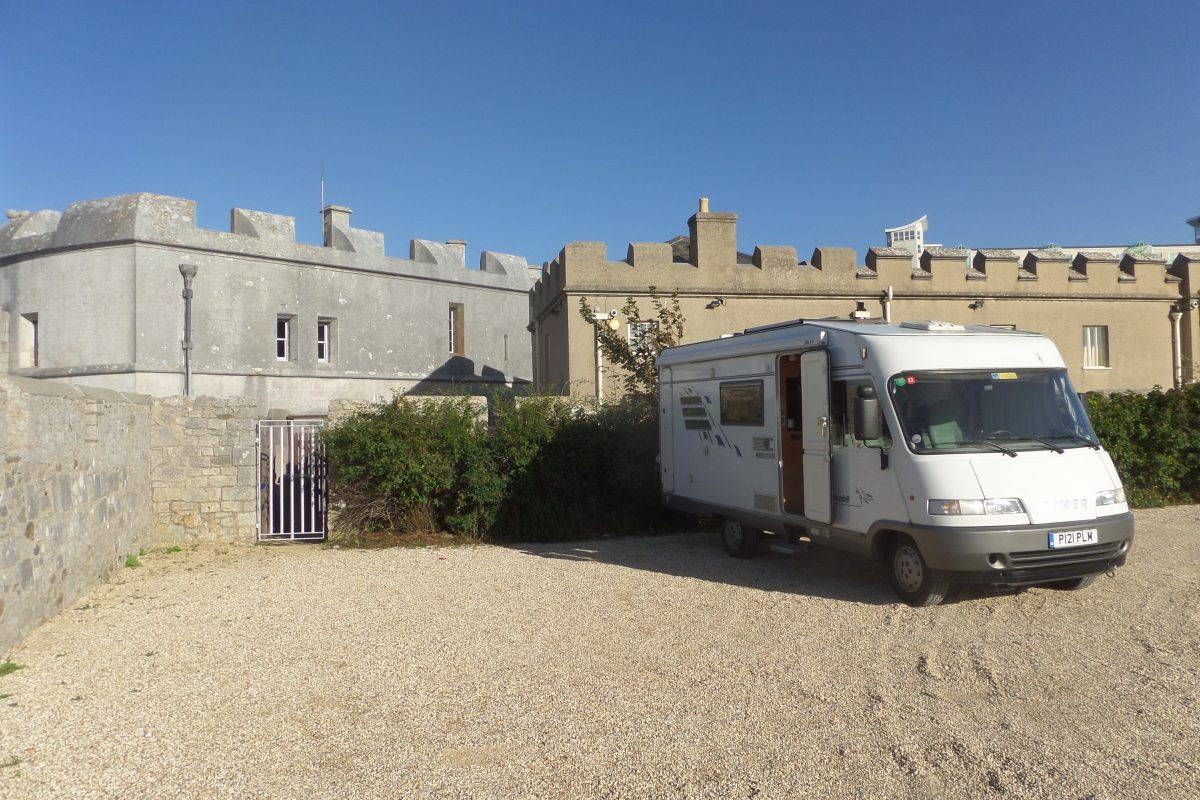 We thought that having enjoyed an EH car park last night we might get lucky again and Eileen very nicely asked the Custodian if we could stay over tonight. Whilst reluctant to give out right permission she did say that the car park was not locked and if we did decide to stay it was unofficial and up to us. We decided to stay. The internet is good again and that was important as I really need to get this blog up to date and we needed to make plans for the next week so that we are in the right place to meet our daughter in a week's time. We will have a quiet day tomorrow exploring the Jurassic Coast and will stopover at Millers Farm Shop at Kilmington tomorrow night instead of tonight.
Mileage reading tonight: 120316 kms
Mileage reading at home: 119740 kms
Mileage today: 25 kms
Mileage total: 576 kms