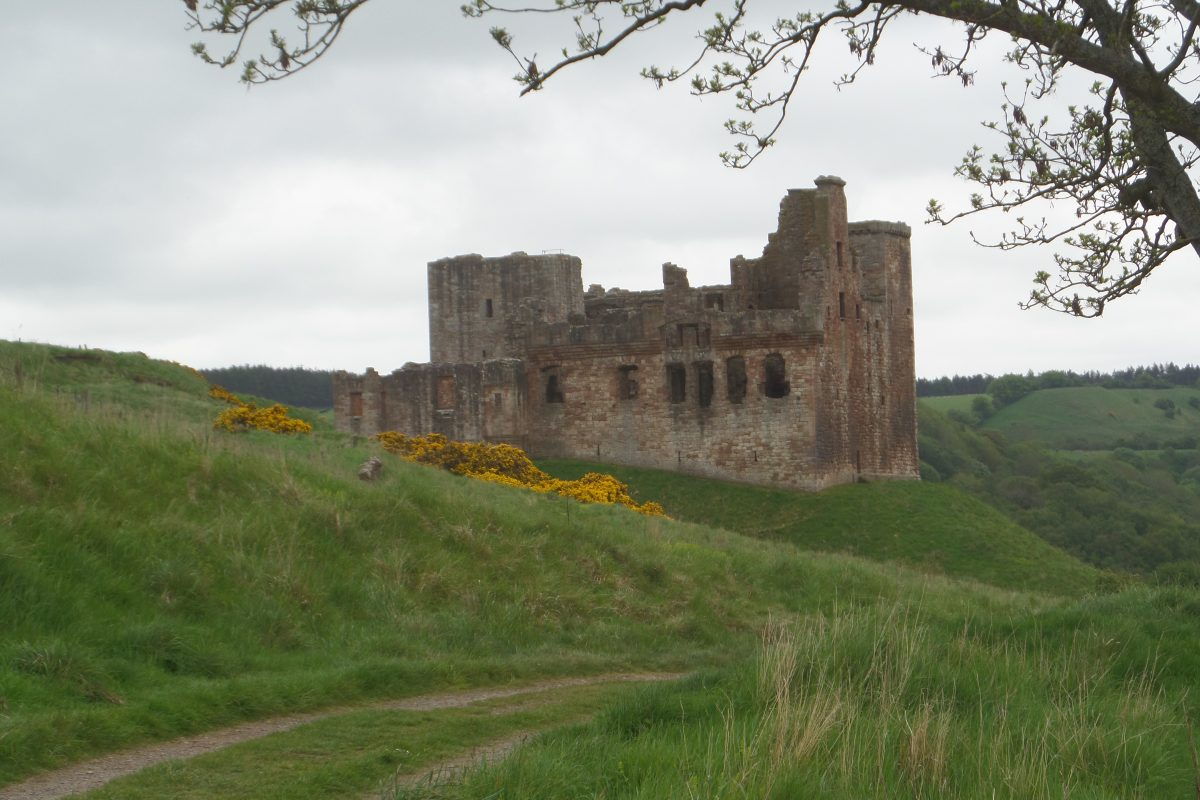 We had more showers this morning to get the value from our expensive campsite stopover and we emptied grey water and filled the fresh water tank. There were two Scottish Castles on the intinerary today. The first was Crichton Castle just 13 miles up the road. This was a beauty and only a mile off the A68 which we have driven up and down many times over the last few years. I can't understand how we have missed this gem. That mile from the A68 got narrower and narrower but with little traffic around the only problem was the bin lorry emptying bins near the castle.
Crichton Castle, like so many up here started as a tower house and was extended and improved as the owners gained wealth and status. This one was rugged and impressive on the outside in a commanding position controlling the Tyne valley (no not that Tyne – there is another, smaller Tyne here) but inside it had been almost a palace with some revolutionary design features borrowed from palaces the owner had seen in Italy and it also boasted the first straight (as opposed to spiral) staircase in Scotland!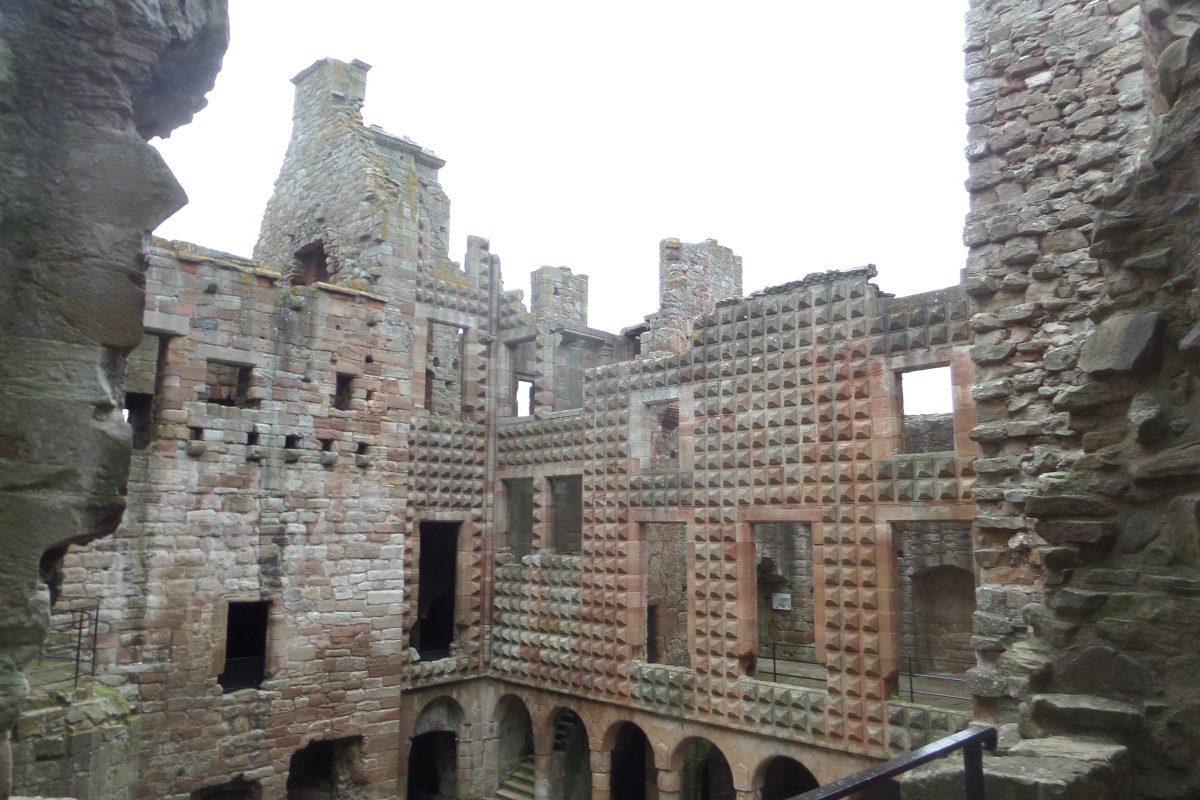 After  a quick coffee in Bertie in the castle carpark we were back on the road at 11:30. Our next planned stop was Doune Castle just north of Stirling about 70 miles away. We stopped for more diesel (30 ltrs) in Stirling and arrived at Doune Castle (along a really narrow access lane!) at 13:30. After lunch in the castle car park we went to see the Castle. The audio tour here is done by Terry Jones and makes detailed mention of the castles many roles in Monty Python and the Holy Grail much of which was filmed here. The castle was very busy but really interesting and Terry's commentary was great.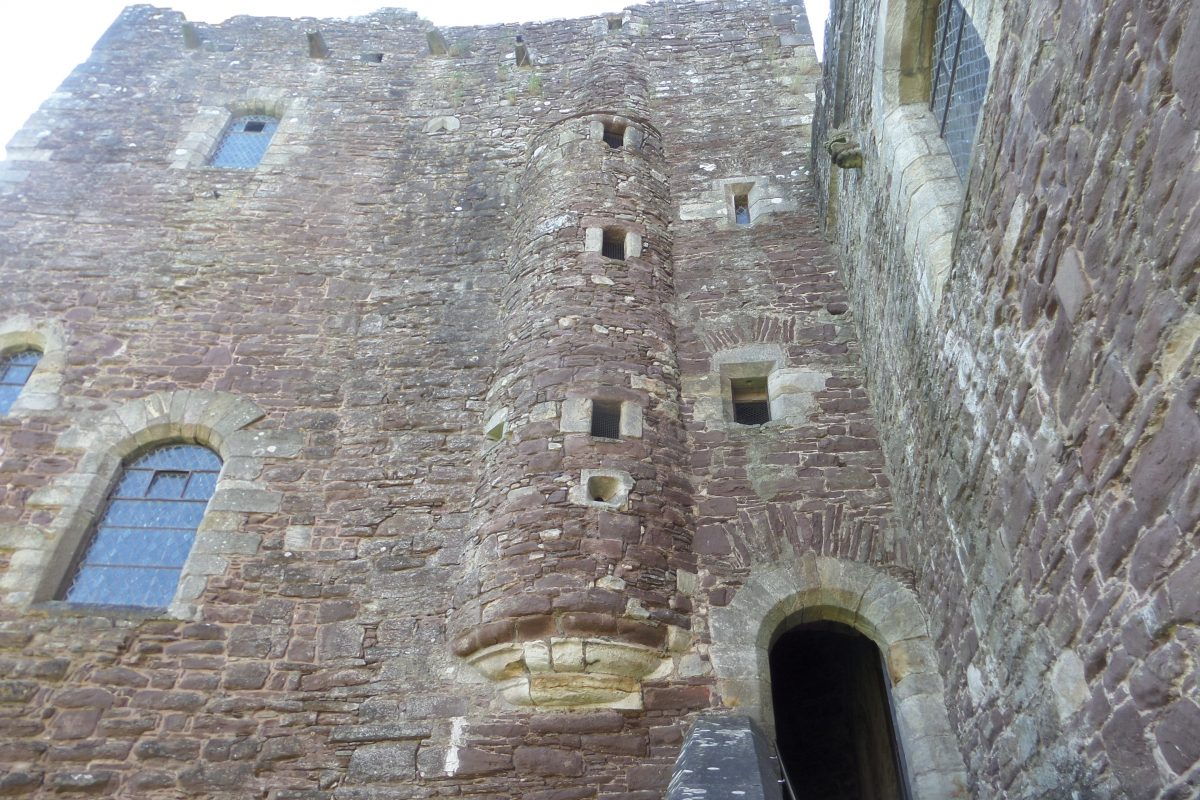 We left Doune Castle at 16:00 and headed 30 miles north to our planned Britstop at TastePerthshire just north of Perth beside the A9. This time we have a good mobile signal so I can finnally get the blog up to date. Tomorrow is our last day of travelling for a while as we will be staying with our son in Forres for a week or so.
Mileage reading: 115960
Travelled today: 183kms
Total distance: 888kms
23rd nighton Bertie