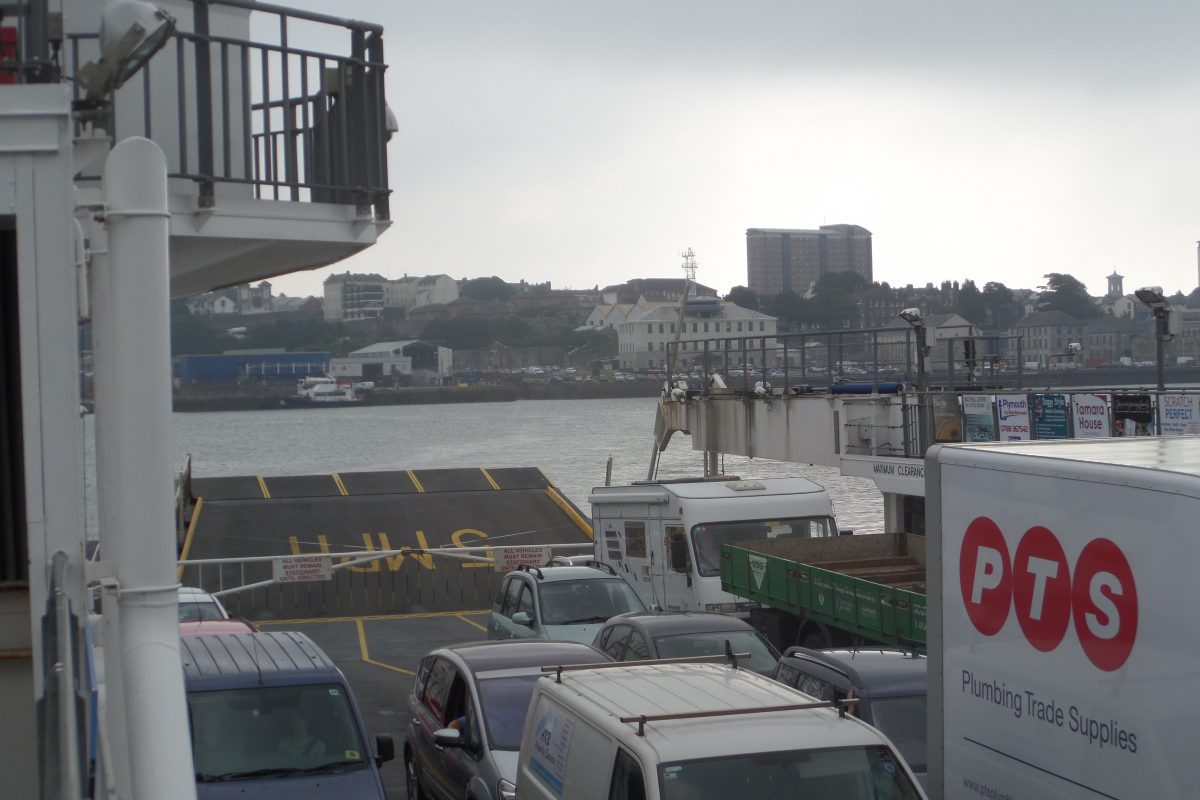 After a second gloriously indulgent hotel breakfast we loaded up Bertie and headed in to Cornwall by way of the Torpoint Ferry which links Plymouth with Cornwall. The chain ferry is rather larger than the Kingswear Ferry and surprisingly is rather cheaper. We waited for some one to come around and take our money but the ferry arrived at Torpoint (it only takes a few minutes) and no one had made any attempt to collect fares and then we docked, all the vehicles were waived ashore and off we went!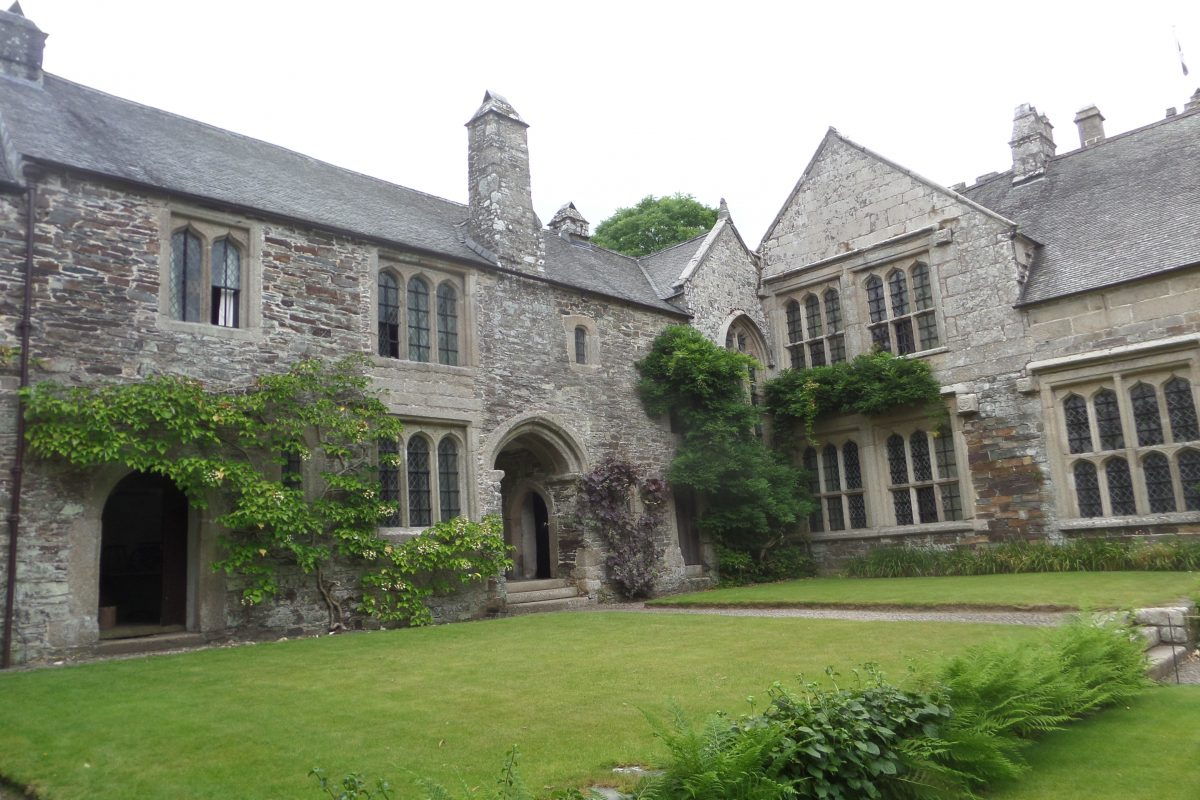 The plan was to spend most of the day at Cotehele House (NT) which is a lovely old house dating from the 15th century set in gorgeous gardens above the River Tamar. Near by is the Cotehele Quay beside the River Tamar and the Cotehele Watermill is just up the valley. The mill was working and grinding flour today and these places are always much more interesting when the wheels are going round.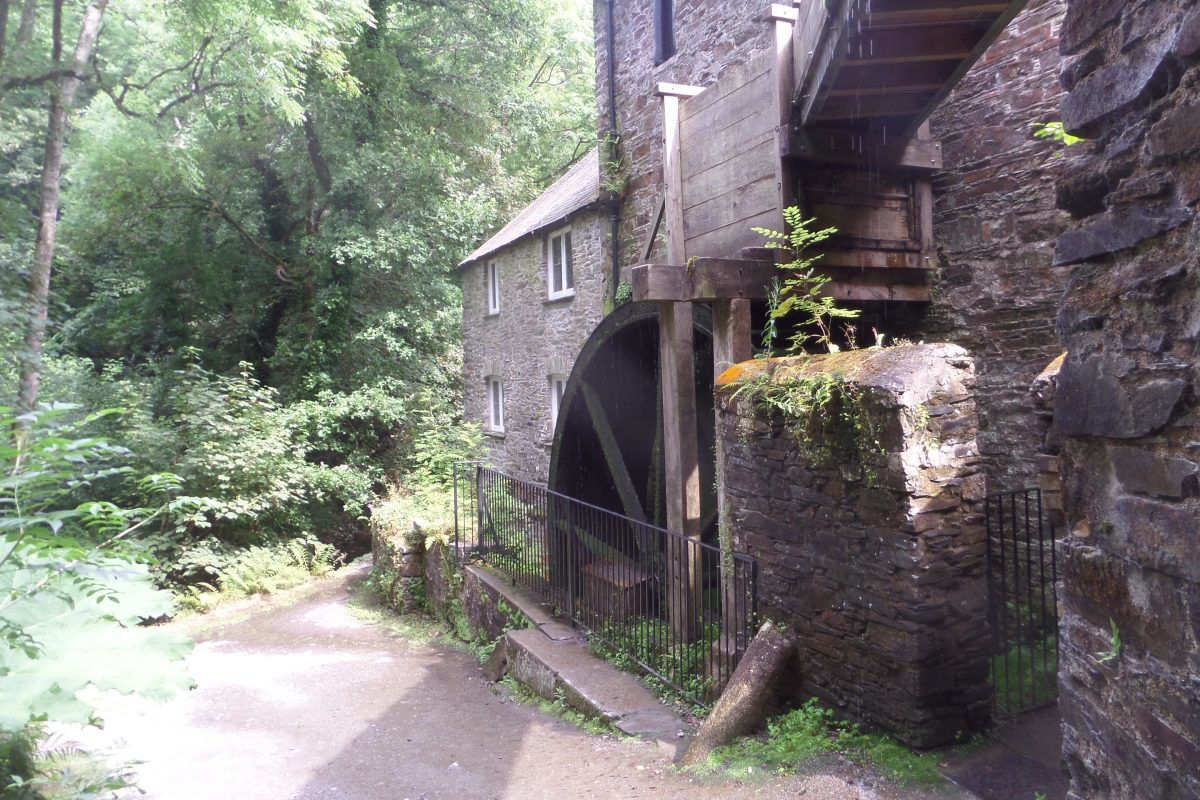 Getting to Cotehele was quite interesting – even more interesting than the access to Coleton Fishacre! The sat nav had one of her little moments and sent us down a totally unsuitable road – 20% slope with high banks (higher than Bertie) and both mirrors brushing the sides. I would have loved to had taken some photos but we were far too stressed for such things!
When we left we thought we would not make that mistake again and we would be careful what way Lucy (the sat nav) took us. At first all seemed to go OK but once again she sent us up a road that got narrower and narrower and eventually the sides closed in and the bends got tighter. I have to admit we decided that enough was enough. Time to look at the OS map and find our own route of the maze of lanes. I did a six point turn in a junction and headed back to a slightly wider route and plotted the best route I could to the nearest main road passing as many houses as I could becuase I calculated that houses require services and those services mean larger commercial vehicles.
At Launceston we fuelled up at Tesco which was fine but somehow Lucy took exception to the unscheduled stop and went totally nuts sending us along the right road initially and then deciding it was the wrong road and turned us around and took us back to Tesco and then took us in to the middle of the town and then out again and all the way back to Tesco! Lucy was ignored after this and allowed to cool off and we just followed the road signs for Holsworthy our planned destination. Lucy still tried to make us turn around but we steeled ourselves and bravely ignored her instructions and within half a mile she gave in and decided that perhaps we had a point after all!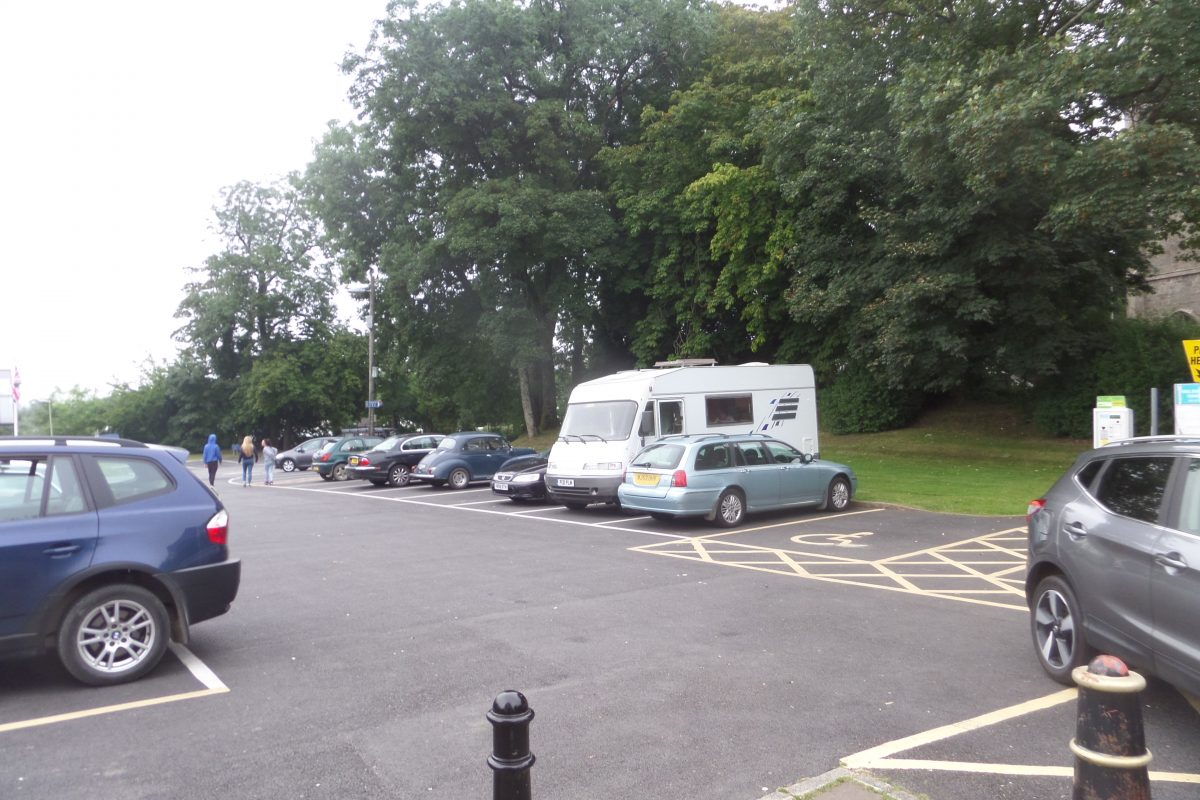 Holsworthy has one of the car parks that allow motorhomes to stay over night (£5 between 6pm and 10am). We could not find any marked bays so just parked in a car bay with the back end overhanging the grass. We a bit of hassle from a guy walking his doggy who told us off for camping which is expressly forbidden on the car park notices. I have to admit the signs are contradictory and after awhile he calmed down and we had a good chat. It is quite a busy car park but feels quite safe and has really quietened down now as I write this about 21:30.
Holsworthy is a quiet, market town with a range of shops (real shops too) but rather too many charity shops and even those have sales on. It will be interesting to see how it looks tomorrow when everything is open. So far all we have seen is the town after 6pm so we hope for better things tomorrow. I do not think we will stay here tomorrow as I can't see much to keep us here. Bideford beckons!
Mileage reading tonight: 118982 kms
Mileage today: 99kms
Mileage from home: 788kms
33rd night on Bertie
Cotehele and tiny Cornish Lanes