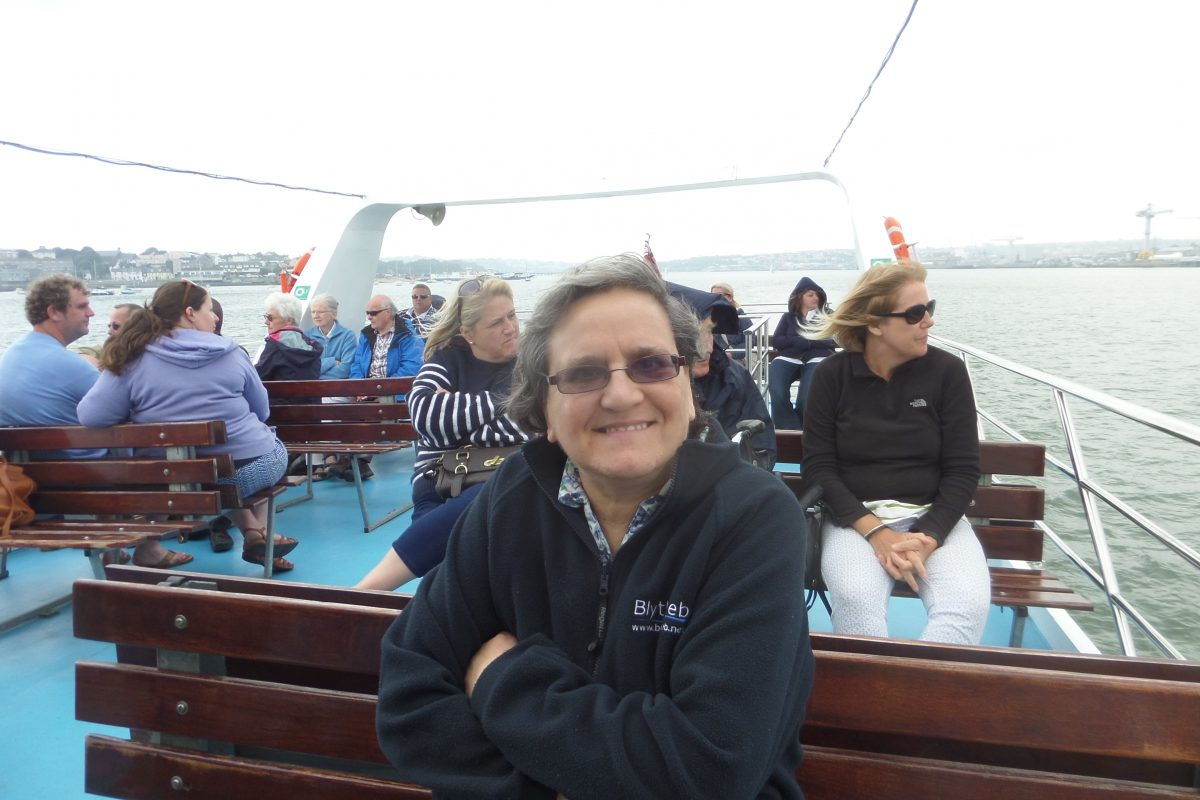 The weather changed today and it was cloudy, showery and breezy. So with a day to spare in Plymouth the best thing we could do was take a 2 hour boat trip right around the harbour. Actually it was rather fun although it was a bit cold, a bit wet and a bit bouncy!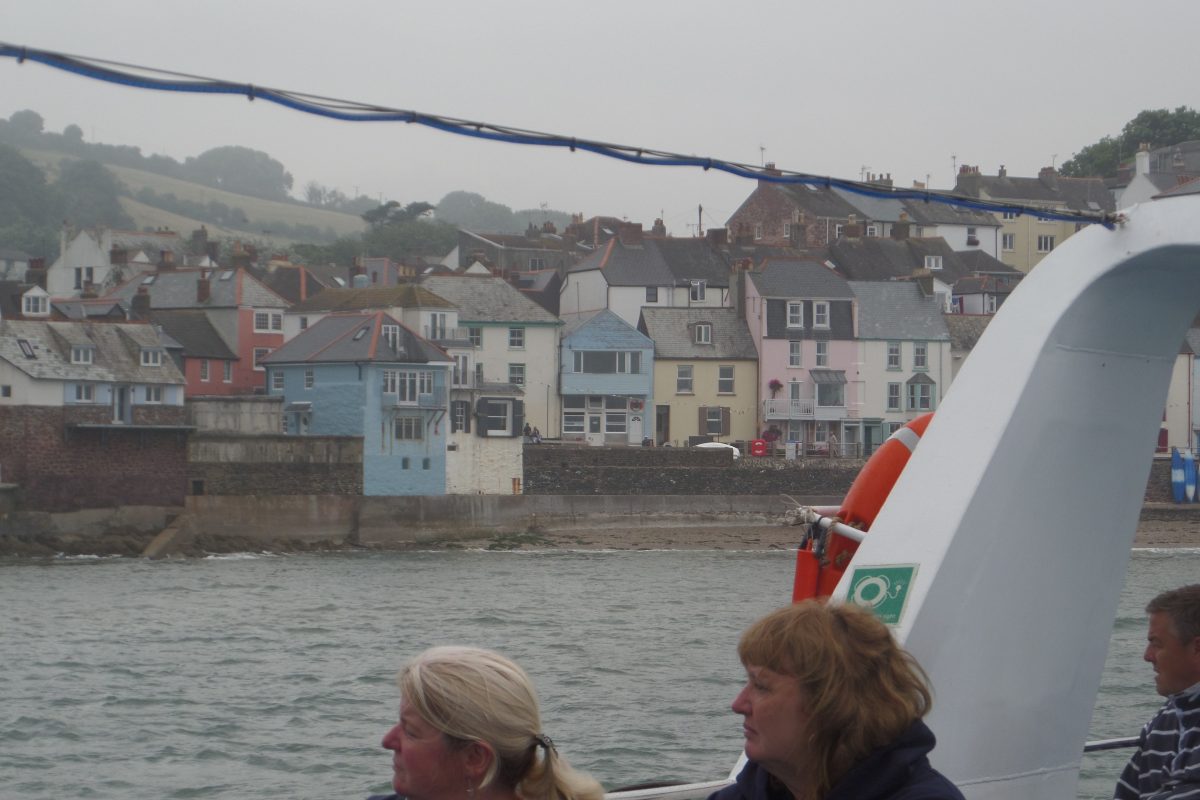 After another lovely dinner at the Duke of Cornwall we got changed and headed out to watch the second evening of fireworks. The wind dropped and the rain held off although the cloud was still quite low. Three more superb displays – even better than the displays last night. I am sorry to say that my words fail me and I can't begin to explain how good the fireworks are – the sound, the colours, the intensity of the spectacle of 10 minutes of continous full on fireworks followed by another 10 minute display and then a third 10 minute display!!!
The weather changes and we go for a boat trip.