We had quite a lie in this morning and did not have breakfast until well after 9am. It was a lovely sunny morning and the loch and hills beyond looked beautiful. We rolled away from Kinross at 10:30 back on to the M90 heading south.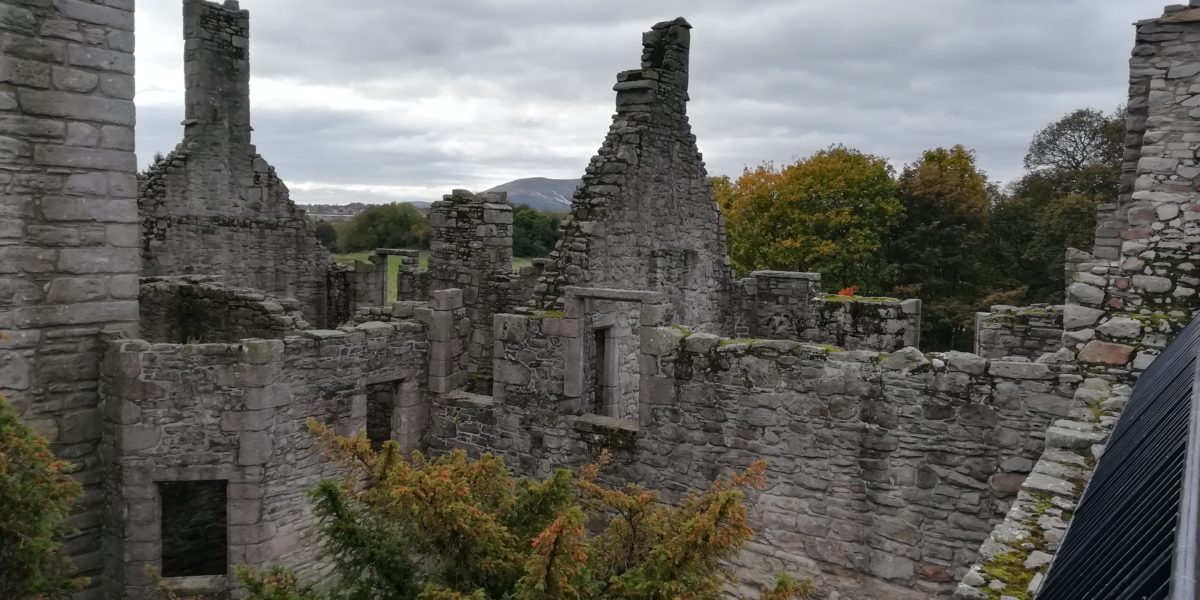 First stop today was Craigmillar Castle in the southern outskirts of Edinburgh. We had tried to visit here last year but an active police incident involving an armed woman(!) had closed the site! This time all was well and we even managed to squeeze in to the tiny car park. This is a very fine castle with lots of rooms and passageways and several wall walks. The views from the roof are stunning. We could see to Berwick Law in the East and to the North West was Edinburgh castle and the Royal Mile. In the distance we could see the sun shining on the towers of the Queensferry Bridge.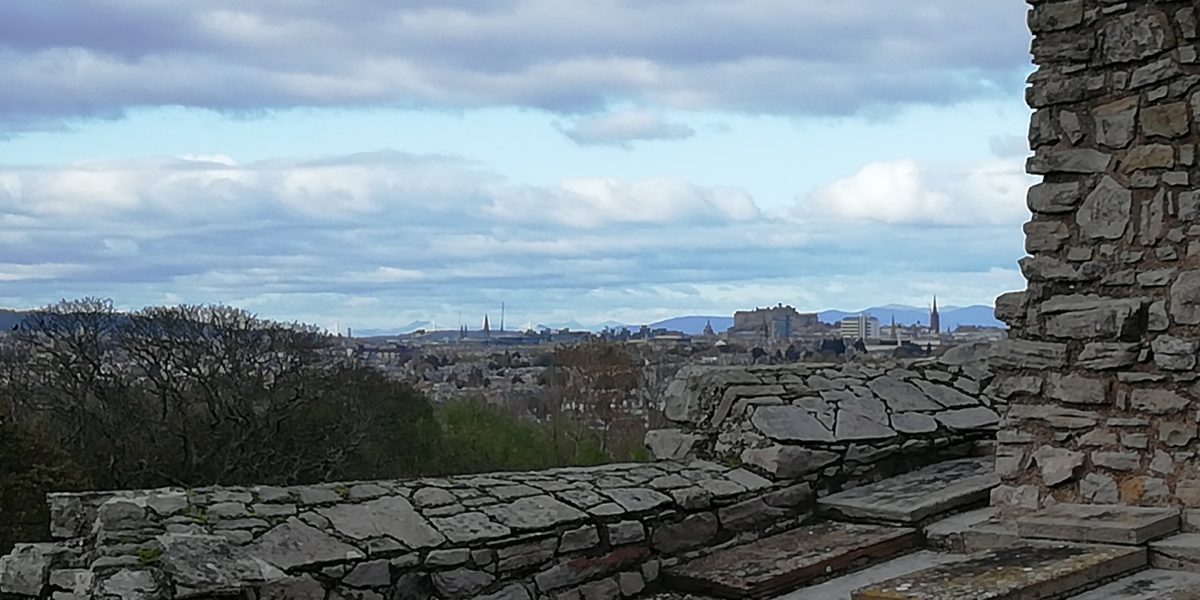 From Craigmillar we had a short drive to Dalkeith for a quick stockup at Lidl. Probably last shopping opportunity before we get to my sister's place. We will squeeze in another Lidl shop nearer to Dover when we can stock up with things we can't buy in France (especially muesli). From Dalkeith we joined the A68 and headed south. We found a reasonably level layby on the top of a hill by Turf Law with stunning views back across the Firth of Forth for lunch but it was rather spoilt by the noise of the traffic on main road close by. Anyway we cooked and ate a rather late lunch here. Then on down the A68 to Jedburgh where we will have our last night in Scotland for sometime. The sun has gone now and it is grey, gloomy and windy. The sky is overcast but no rain is forecast. It has rained heavily as the rivers are all quite full and running fast. We read on the news that there has been heavy rain at home with flooding in Elgin and a landslide on the road to Grantown which we drove down on Friday! Looks like we left just in time.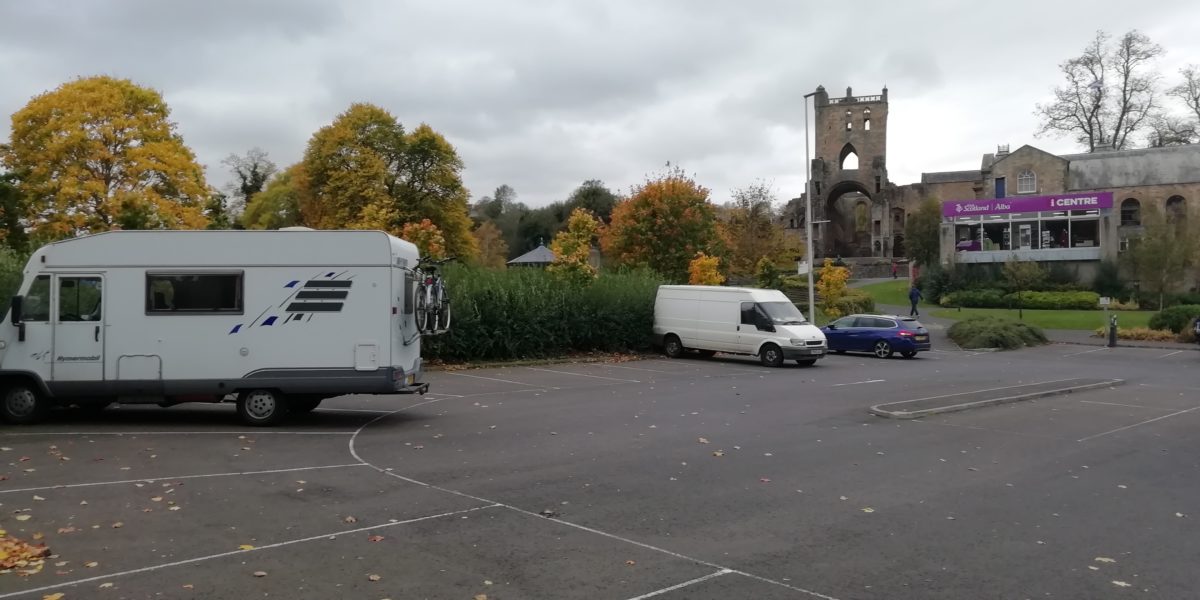 Craigmillar Castle and on to Jedburgh