The highlight of today was planned to be Stirling Castle. However having negotiated the steep narrow road up to the huge car park on the esplanade outside the Castle we were told in no uncertain terms that motorhomes were not allowed – not even for the day. There had been signs saying no caravans but we had assumed that this would affect us in a motorhome. Eileen was not happy and we have never been back to Stirling since that day (and I am writing this in 2021!). We made our way down from the castle hill and found somewhere to park up and have a think. We found mention in Park4Night of a country park nearby and so we headed off to Gartmon Dam and it was lovely, free parking right beside the lake, nice walks around the lake, cafe with facilities, picnic benches – perfect. We stopped here and had our lunch and had a nice walk beside the water.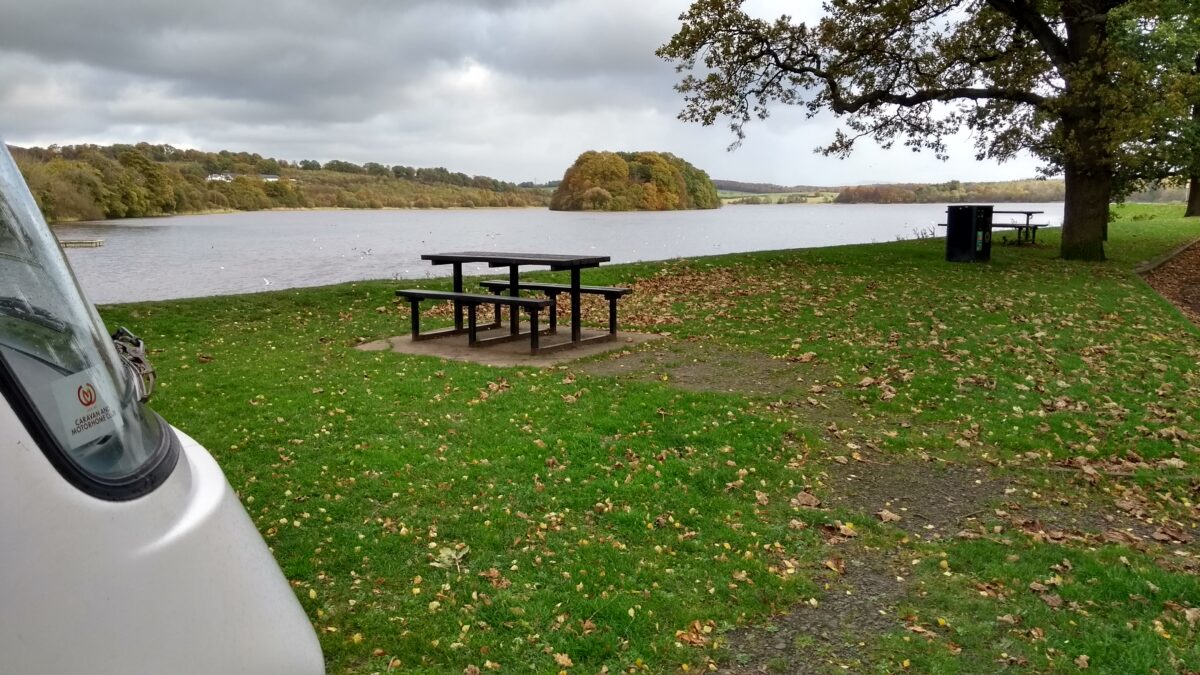 After lunch and a walk we headed north again for our planned stopover at TastePerthshire beside the A9 at Bankfoot about 10 miles north of Perth. We have used this stopover several times as it is really handy. The deal is we can park for free overnight in their carpark extension as long as we come in to the shop and cafe. You would think that being right beside the A9 it would be noisy but in fact we have found the A9 is really quiet at night with very little traffic indeed. The cafe is good and it is quite a treat to have a full cooked breakfast there in the morning!
The next morning and full of a big breakfast we decided we needed some exercise! We stopped at The Hermitage just past Dunkeld. This is managed by the National Trust for Scotland and there is good car park and a lovely walk through the woods to the Black Linn waterfall. Overlooking the waterfall is a folly built by the Duke of Atholl in the eighteenth century to make a picturesque viewing platform. It is well worth the short walks through the woods.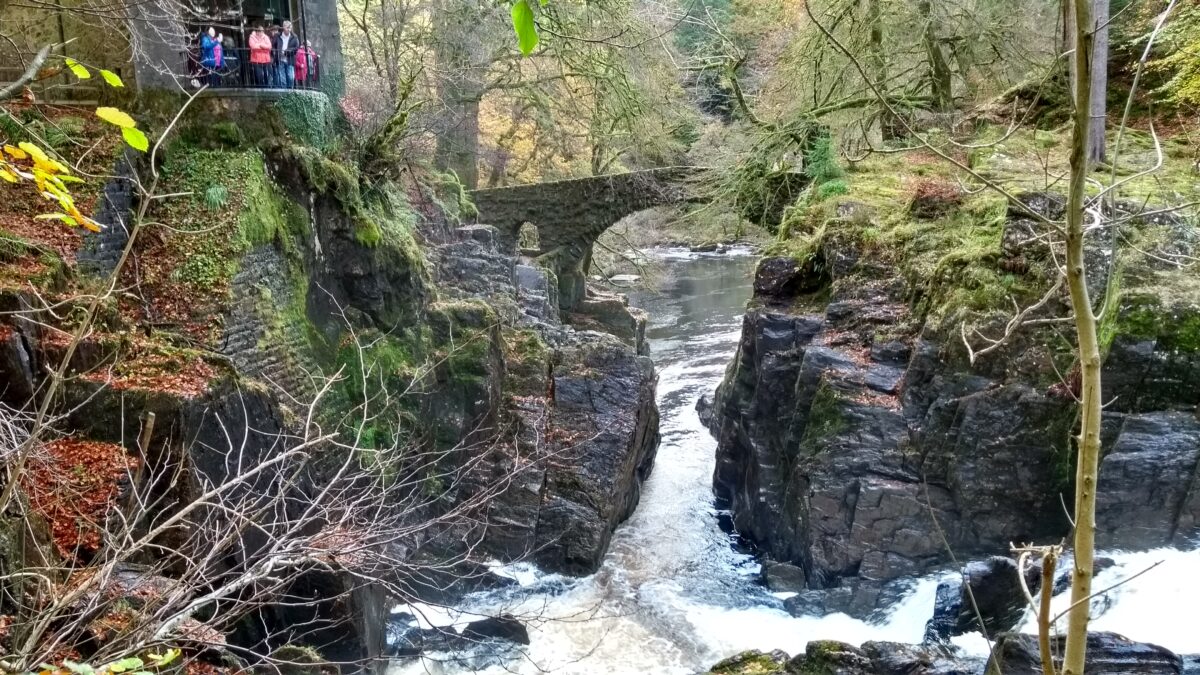 We finally arrived how at 17:20 after 2,000kms and 26 days away. It was a lovely trip and although the autumn weather had a few surprises for us (Ophelia and Brian to mention but two) we had a great time and Bertie did well – bless him.
Gartmon Dam, Tasty Breakfast and The Hermitage