Bertie has been a bit quiet over the winter and we reckoned the weather had improved enough to let us venture out on a short trip. In March 20127 we had bumbled the coast to Fraserburgh and back but this time we wanted to to a bit further and explore the coast north of Aberdeen.
We left Forres at midday, fuelled at Elgin Tesco and then headed for a lunch stop at Kingston at the mouth of the River Spey. Once an important port and shipbuilding centre this is just a small village now. The spot I had found on Park4Night was a large car park on the edge of the beach with great views across the estuary. We had our lunch and then had a walk west along the beach and back. From here we went on to Banff via Lidl at Buckie for supplies (and buns!).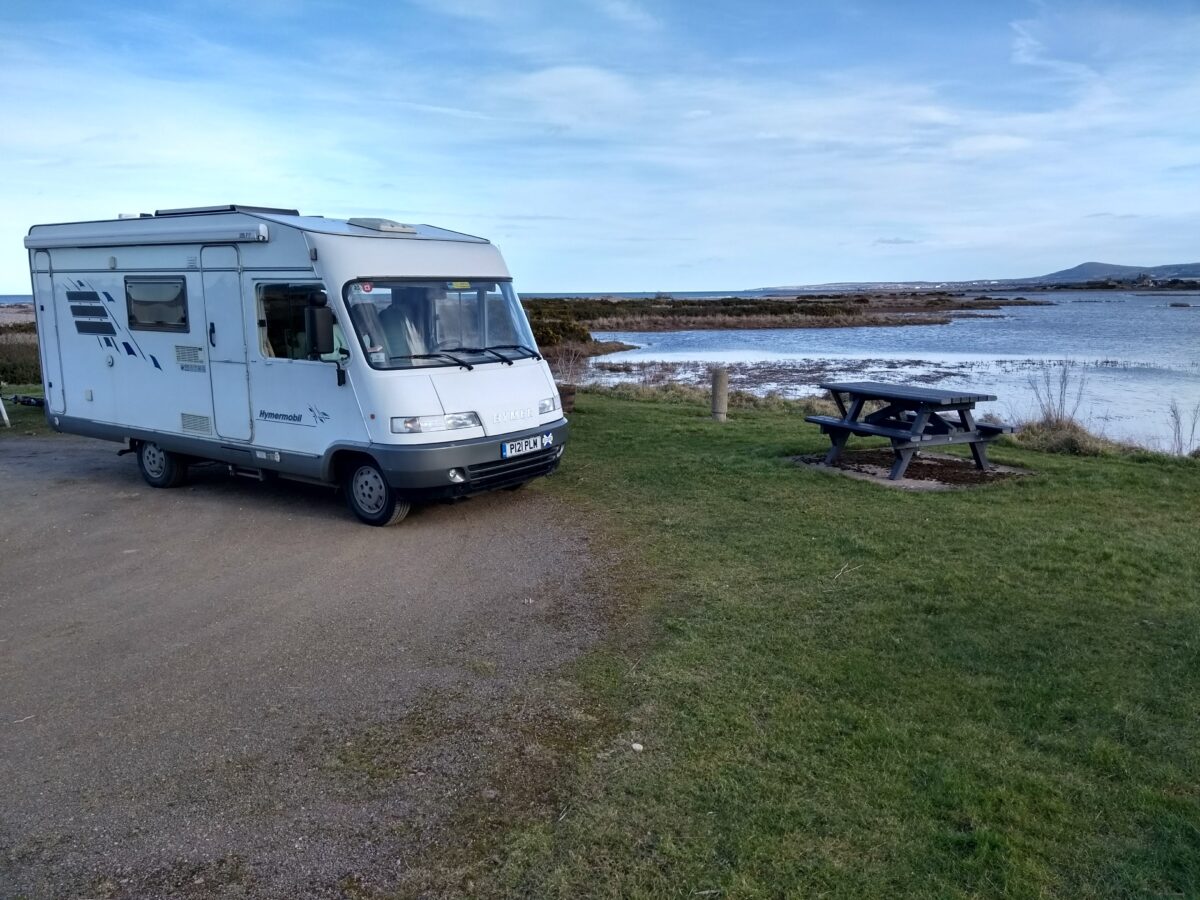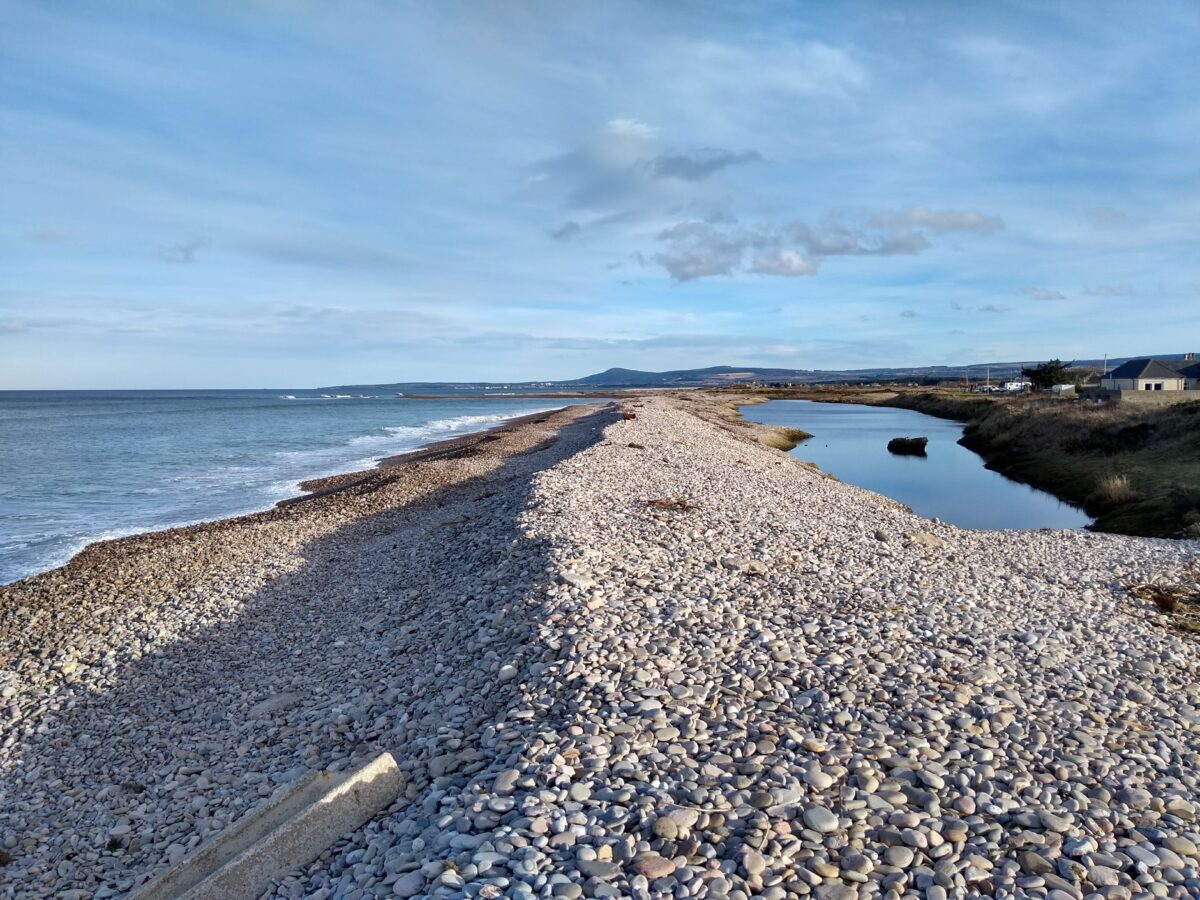 Our overnight spot was the car park by Banff harbour. We have stayed here several times and love the fact that we can park up right beside the sea with wonderful views of the birds on and around the rocks. it was after 5pm by the time we parked up so not much daylight left and we left our walk for the morning.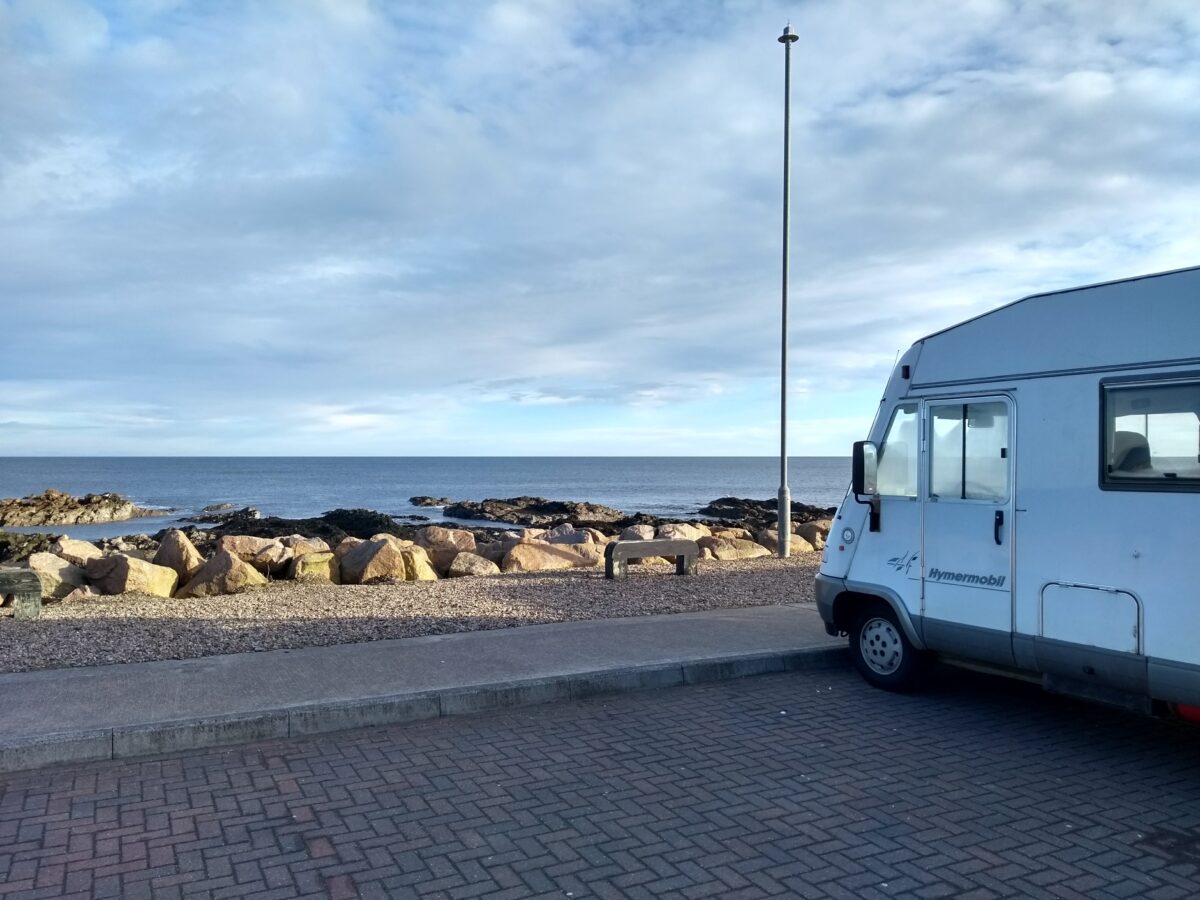 This is true Bertie travel. We have taken half a day and are still only about 40 miles from home. Actually everywhere we are going this trip is within a couple of hours car drive from home!