Bertie is back at base, all unloaded and tomorrow he will go to the storage area to be winterised and have a rest for a while. His waterworks have finally been fixed with a smart new water pump. Last night we called J&M Caravans on the recommendation of the warden at St Neots campsite and this morning Mark arrived to fix Bertie's waterworks. Even better the repair was covered by our warranty from MB&G that was included when we bought Bertie.
We really liked St Neots campsite. Good facilities and spacious site located on the edge of St Neots right beside the River Ouse. Last evening we had an enjoyable walk in to the town centre and back through the riverside park. We will use this place again.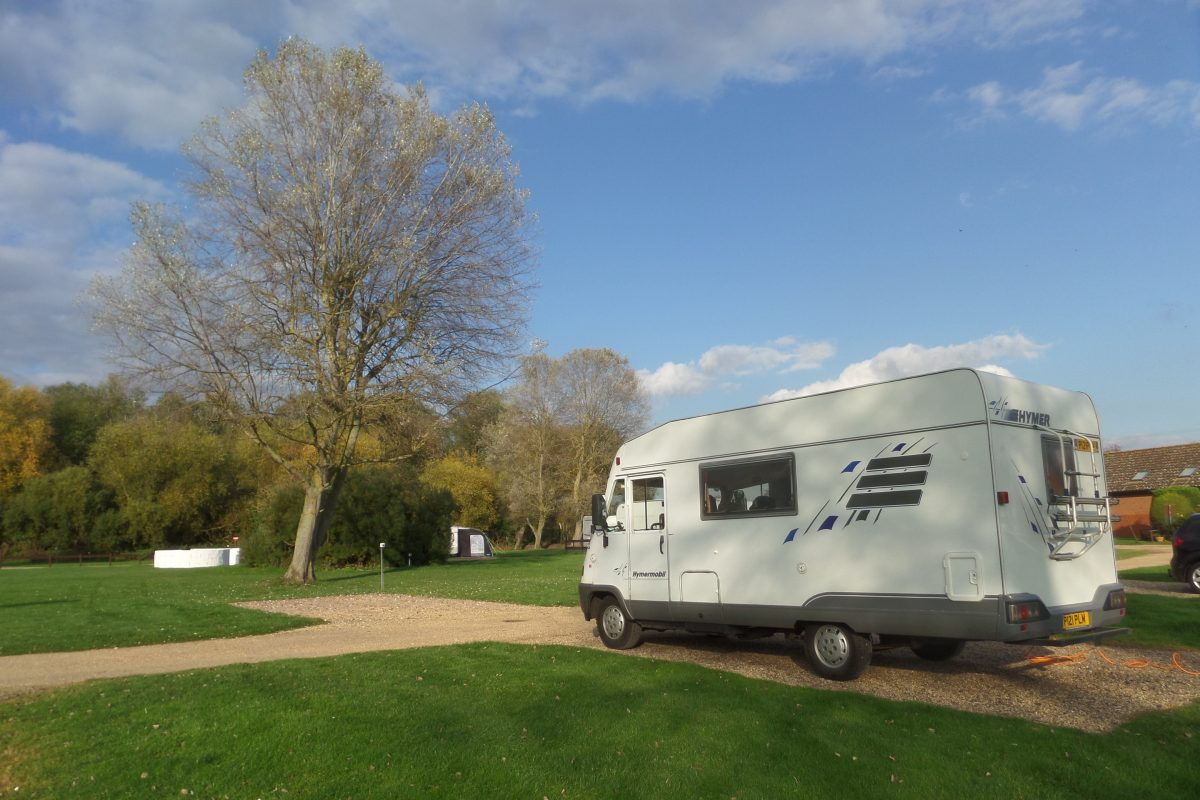 So with all systems working it was time to head for home. Although yesterday saw welcome glorious sunshine today the colours were muted by drizzle and low cloud – again. The Autumn colours all the way home were gorgeous, reds and yellows and golds. Had they had a little sunshine they would have been amazing.
Arrived home at 4:30pm. Fuelled up in Halesworth and reckoned up the fuel consumption as just on 30mpg which is OK.
We are not sure what and when Bertie's next adventure will be but it won't be too long to wait. We have applied to join the Hymer Club International and are hopeful of details awaiting us on our return home, which might include the chance to attend a rally before the end of this year. We have really enjoyed our first taste of motorhoming and in 2016 we will have some longer trips and maybe even head to sunnier climes next winter!
Total distance this trip: 1,345 kms
Odomoter Reading: 113,067 kms