We have just arrived at the Camping and Caravaning Club campsite at St Neots (Tuesday 20 October 2015). Not a good day today as last night Bertie's water pump failed again. That coupled with no internet to find a repairer meant that we had a stressful morning trying to decide whether to divert to a caravan repairer, call someone out or just press on. We do have a 6 months motorhome warranty provided by MB&G so we rang them and they agreed this item was covered but we had to find the repairer and get a quote, then once MB&G have given authority then we can organise the repair.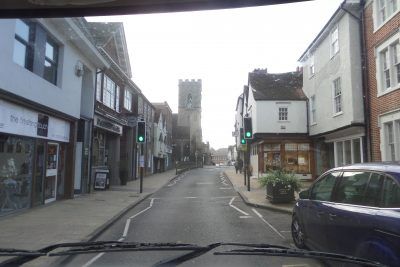 That did not sound as though it could really be done en-route with only limited time available. We fiddled around in Abingdon and Wallingford without success (although both are very pretty little towns, see photo of Thames from a bridge, below), wasting time and effort. On the plus side sunshine and blue skies were struggling through the blanket of cloud.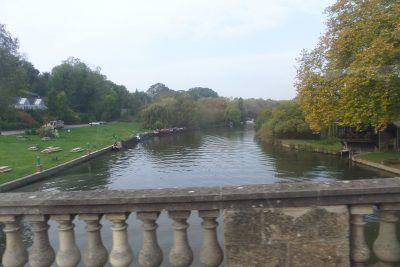 We also needed some shopping but gave up on the car parks in Abingdon (multi-storey!) and Wallingford (very busy and the bays looked tiny) and decided to stop at the next big supermarket. By some quirk of fate the road we chose through Aylesbury and Milton Keynes was devoid of supermarkets! On arrival in Bedford we turned off into the the town and found a huge Morrisons which supplied our needs very well.
It was then a short run into the campsite at St Neots. We told the campsite warden of our pump problems and he gave us the number of their local caravan guy. We rang him and he is coming to see us at 9am tomorrow! A good site alongside the river with the park opposite. Helpful staff.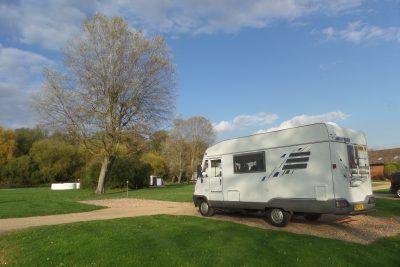 4th Night on Bertie