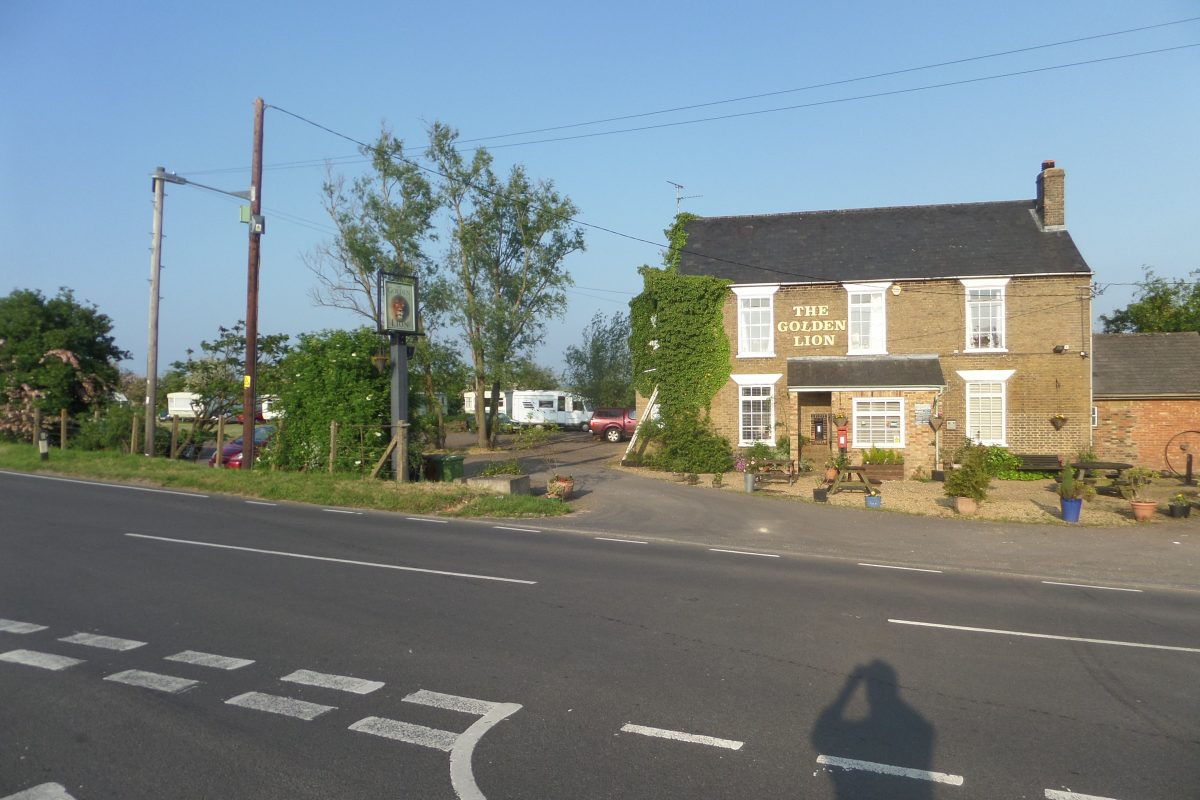 At last Bertie is on his wanderings again. After a long day getting everything ready and loading up Bertie and doing inumerable last minute jobs we finally left at 4pm! Just 80 miles today to The Golden Lion at Stonea in the middle of the Fens just a few miles from March.
It was a lovely drive across East Anglia on mainly main roads but these were quiet. The hedges were dripping with May blossom and the sun shone through out. What a treat. This is our first trip in Bertie in the Summer and for the first time I was driving with my window open. I was very pleased that the window offers gentle ventilation with none of the roar you get from car windows – even powering along at around 80kph – actually I might even have touched 90kph once by mistake which just goes to show how excited Bertie was to be on his travels again.
We arrived at The Golden Lion at 6:30pm having taken just 2.5hours to get here from home and that includes fuelling up in Halesworth. That was significantly quicker than I had expected and just goes to show that although Bertie is not fast and we slow right down for all roundabouts and sharp bends and we pull over to let the spped freaks get past it actually does not take very much longer to get anywhere than we would have done in the car.
We had thought about eating in the pub tonight as it had been a very long day but they are booked solid untol 8pm which seems a bit late to us so we will have hot pie and salad tonight in Bertie but I did treat myself to a pint to take out!
Tomorrow the plan is to be up and away by 9:30 and spend the day at Burleigh House spending Eileen's win – free entry for two courtesy of Camping and Caravan Club draw!
Starting Mileage: 115072
Mileage this evening: 115197
Travelled today: 125kms
19th night on Bertie