There is a narrow finger of France that protrudes north in Belgium along the valley of the River Meuse. At Treignes we were only a few miles from the French border and that is the direction we went. We wanted to join the River Meuse and follow it a few miles south to the town of Revin where we had located a nice Aire right beside the river. We would then cross this little spit of France and cross back in to Belgium the following day. Today might have been an international driving day but we only covered 26kms and it took just 35 minutes!
The River Meuse is an important travel corridor linking northern France to Belgium, The Netherlands and Germany. The river is navigable over much of its length and the valley used as a both a road and rail route for much of its length. We joined the Meuse at Molhain and drove south along the riverside to Revin. For canal freaks this place is fascinating as the town is built on the narrow part of large meander in the river. For water bourne traffic the route has been considerably shortened by means of a tunnel through the narrowest park of the rocky wall with a lock at each end to get the levels right.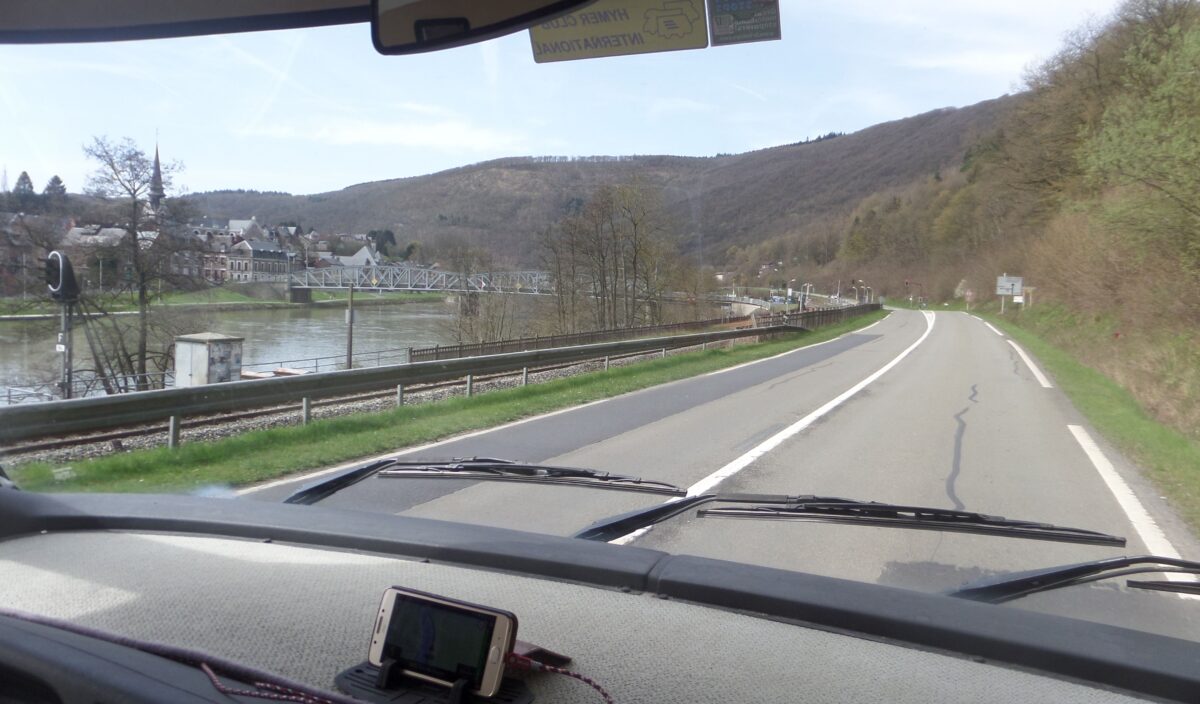 Our stopover tonight is an excellent free aire right beside the River Meuse with individual landscape plots for each van and each with a little grassy lawn on the river bank! No wonder this aire is popular and fills up in the evenings. There is also a service point for water etc but we filled yesterday so need. There is also an Intermache Supermarket right next door and best of all a 24hr coin in the slot open air laundrette (called a Lavamat). We really like these as you can do your washing and get it dried in the big dryers and whilst you get on with something else on Bertie close by.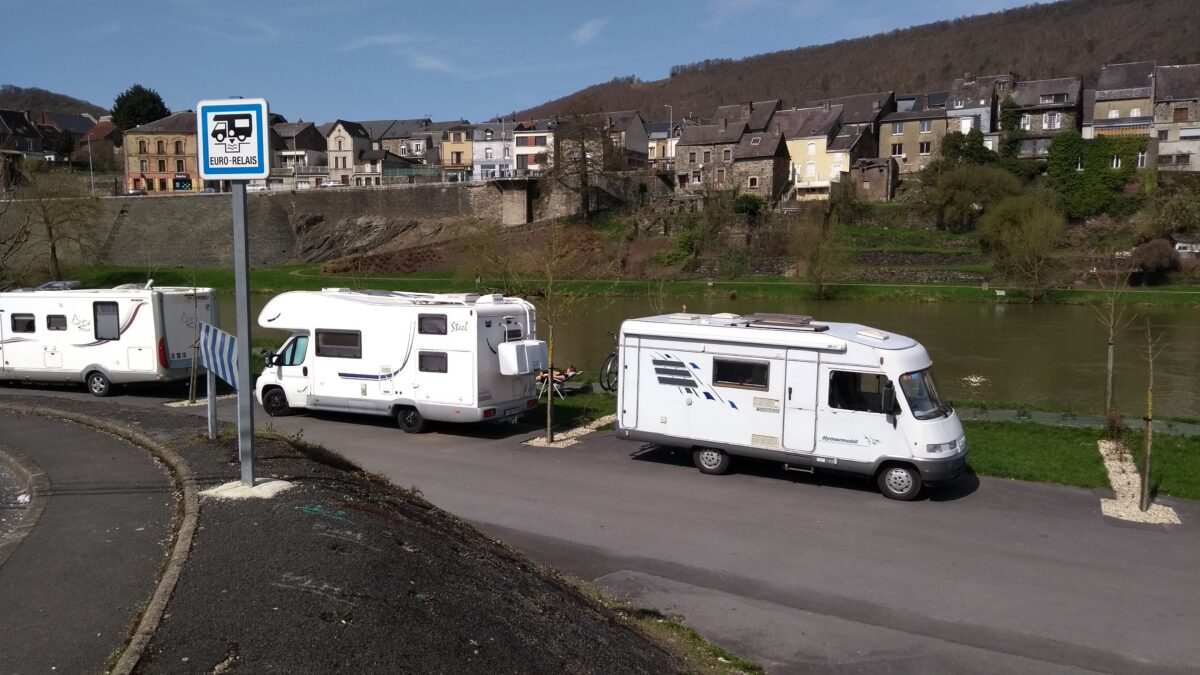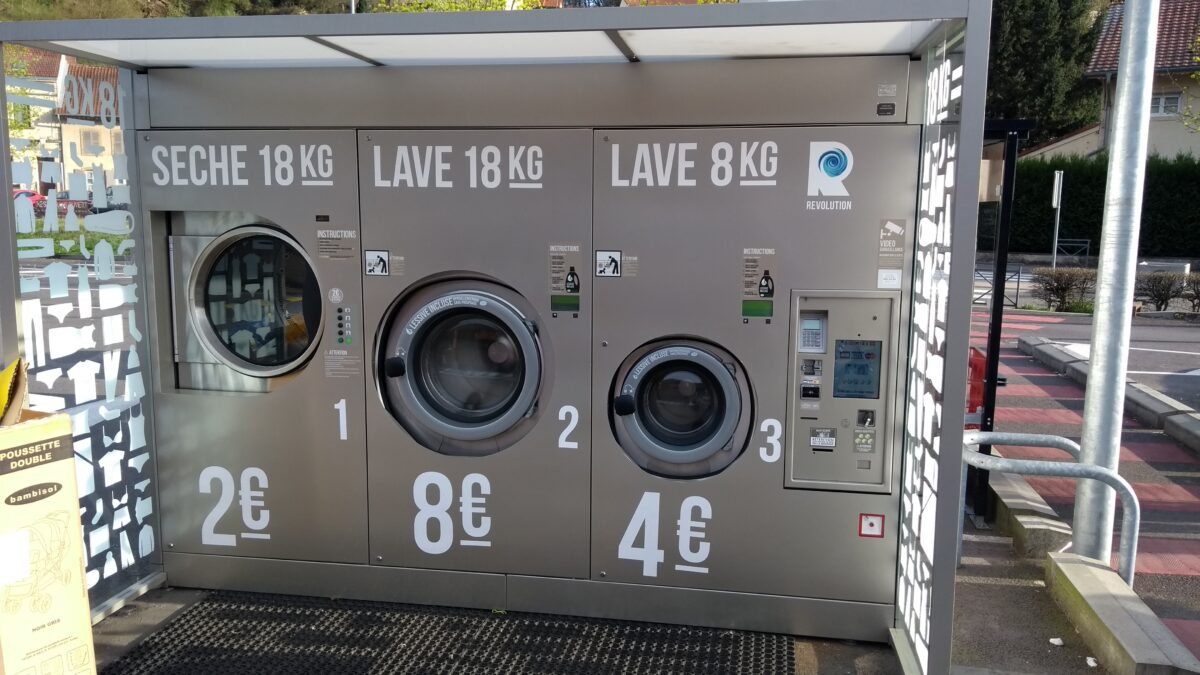 We just had the one night here. I was tempted to walk in to town and explore as it looked quite interesting but the only way across the river by the busy road bridge and up the long slope on the other side. We did our washing and sat in our folding chairsby the river – we know how to have a good time after all.
We had a good night and after a lazy morning we went to the Intermarche and also to the Lidl that was nearby. This was our first non-UK Lidl and we were ineterested to see how different it was. Rather disappointed that some Lidl product lines we are used to at home are not here (we like their muesli) in fact it was strangely similar and yet different.
We dropped our grey water at the service point and we were back on the road to Belgium at 13:30.