We serviced Bertie and left the campsite late morning. We had quite a slow start as once again it was quite chilly and our old bones don't work so well in the cold!!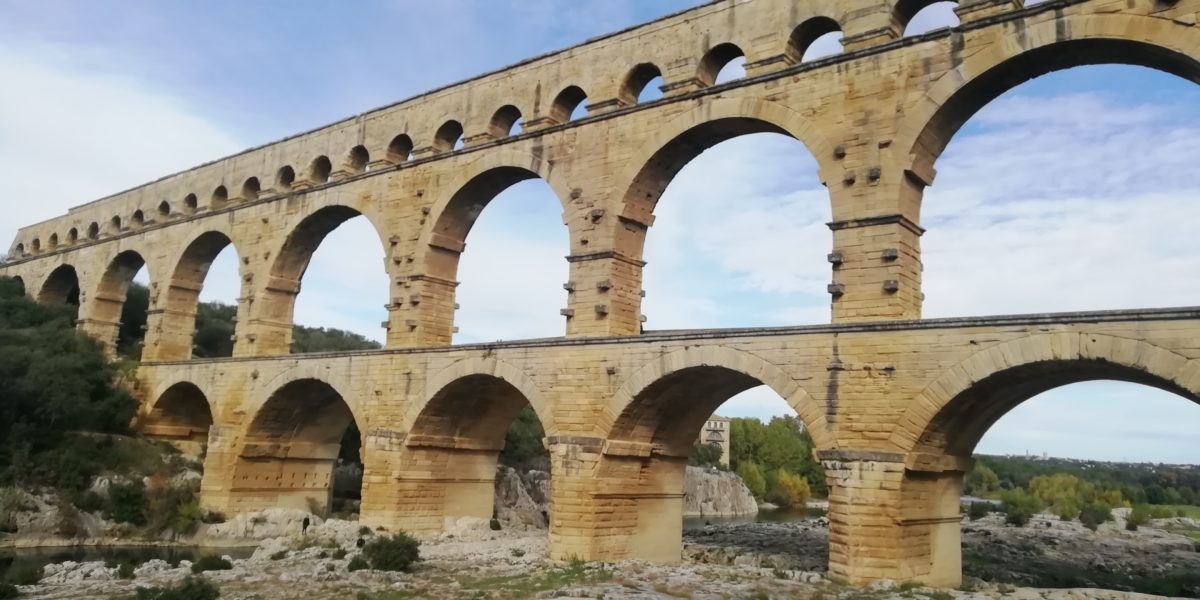 Only a short drive today to visit the Pont du Gard. This famous Roman aqueduct carries the water supply for Roman Nimes across the River Gardon. Built in the first century BC it was used for four hundred years. Today this is a major tourist site and people come from all over the world to see the aqueduct. Confusingly you can park on either side of the site and as you approach you have to decide if you are heading for Rive Gauche or Rive Droite! We followed the sat nav who took us to the right bank which turned out to be the main entrance with a vast carpark and all the big new visitor centre.
We had hoped to pay extra for the full guided visit which takes you right up to the water channel at the very top. Sadly no guided tours today or any day that the guy knew about (summer only I guess). This means that we did not get to set foot on actual Roman bit at all but could cross on the C18 bridge at the first level which was added in 1749. We also visited the huge, underground museum and exhibition about the bridge. This was both fascinating and very annoying! It was large and detailed but the lighting was very poor and many panels were thus hard to read. We gave up about halfway around that and headed out to the see the real thing.
The whole site was landscaped and enhanced after the place was declared a World Heritage Site in 1985 and as part of that work they had brought in three ancient olive trees that were believed to date from 908 and were thus over a thousand years old. They were lovely old trees and doing well over thirty years after they were transplanted.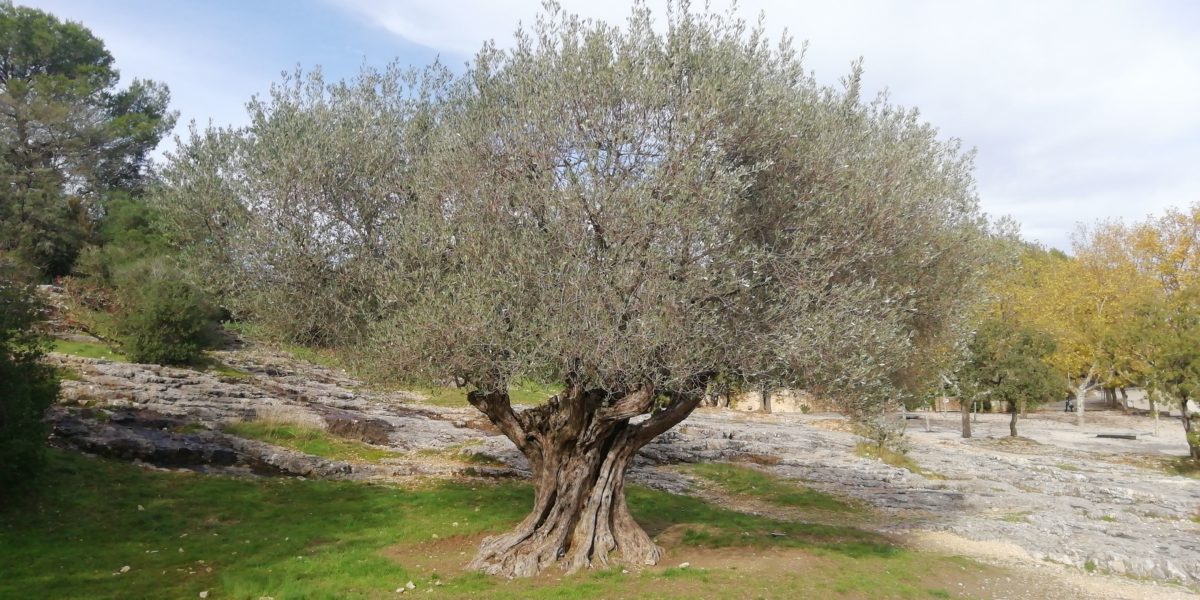 What can I say about the aqueduct itself? We all know what it looks like as the photographs are so famous but to see it in real life is something else. The day was not perfect, the sun was a bit weak but it was doing its meagre best. There were quite a few visitors but it was not crowded at all.
We crossed the bridge and walked underneath it to get a view back with the sunshine behind us and then we hazarded the rather rough path up to the viewpoint above the aqueduct and to see the actual water channel itself. It was a bit of a climb on rough stony ground but the views were terrific and had we had the full tour we could then have gone out on to the top itself. Next time perhaps.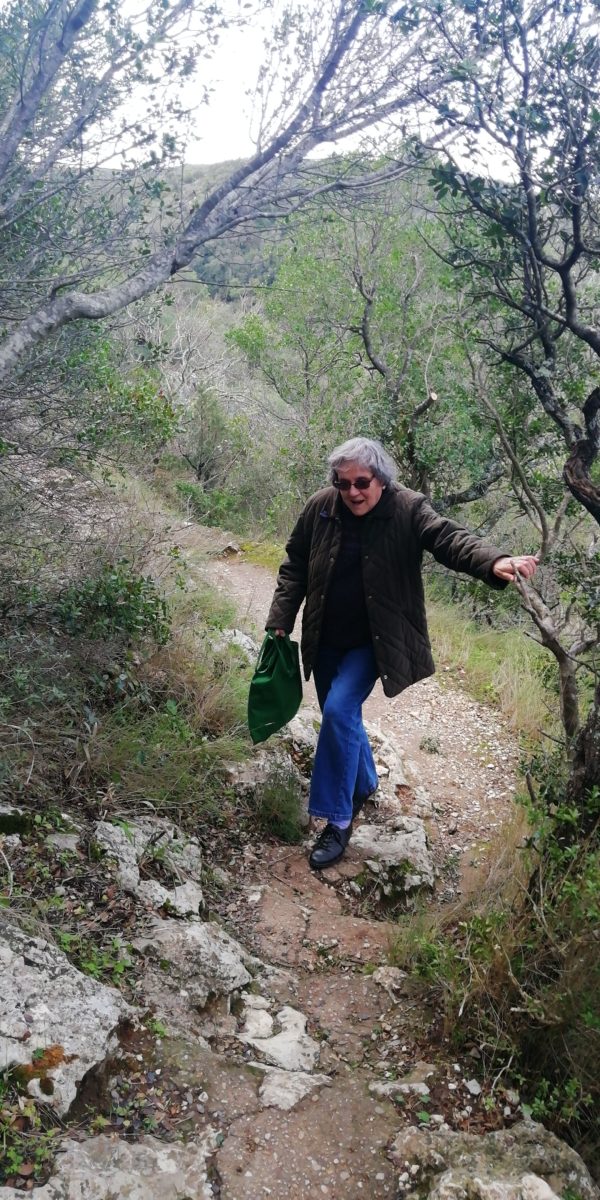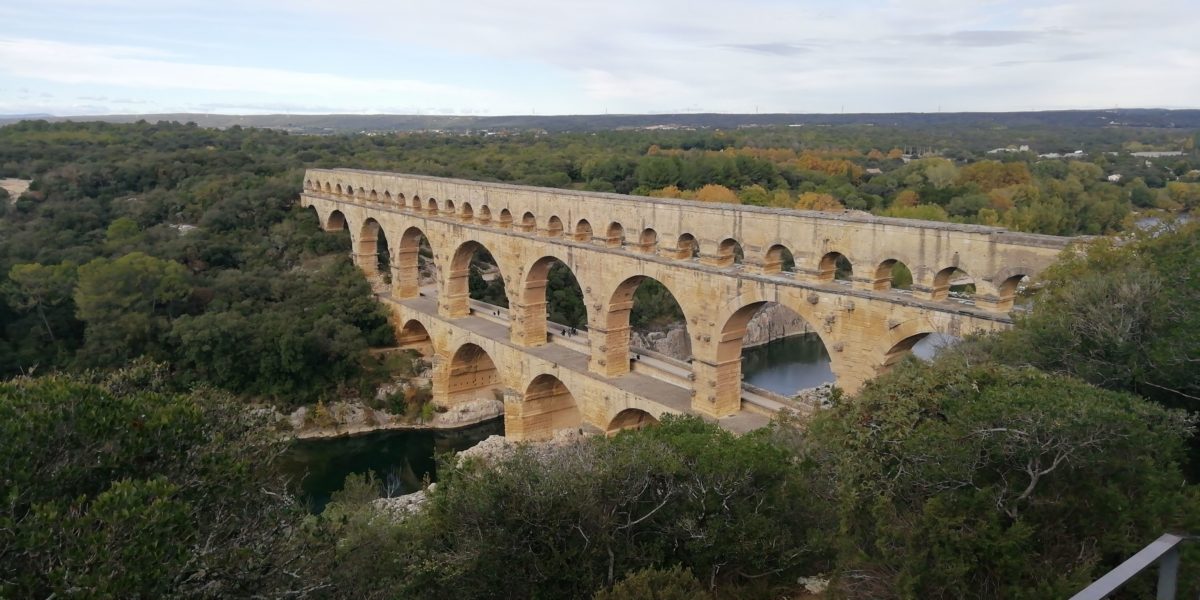 We spent several hours on site altogether and walked over 2 miles. We were ready for lunch when we got back to Bertie and I cooked lunch there and then as we were nice and level. Amazingly by the time we had finished cleared up lunch the sun and had come out fully and the huge car park was two thirds full! That is a lot of vehicles and a lot of people. Time to move on!
Overnight stop tonight is just 12kms away in Uzès at the Domaine St Firmin who welcome motorhomes in return for visiting their wine shop. That will have to be tomorrow as they are closed today. Uzès looks a really interesting old town and I would like to go and have a walk around there tomorrow before we go to Nimes.