A perfect Bertie day today. We slept well and had a lazy start. It was a bit chilly so decided on porridge to warm us up. Once breakfast was out the way and washed up (ie around 11am!) it was off to the vineyard shop to thank them for their hospitality and to see what they had to sell. Really nice lady behind the counter who said we were very welcome and could stay two nights if we wished. When I said that we would like to explore the town she gave us a map of the old town with a guided tour in three languages. We bought two bottles of wine and a bottle of apple juice and returned to Bertie for coffee and cake to fortify us for our self guided town tour.
It was barely 5 minutes walk in to town we really were that close. Uzès is gorgeous. The old town is a maze of narrow cobbled street clustered around the Ducal Palace with a tree lined boulevard running around it on the site of the old town walls. Everywhere are huge plane trees especially along the boulevard. We followed the route in the guide although a couple of places mentioned were closed as today is a national holiday for armistice day.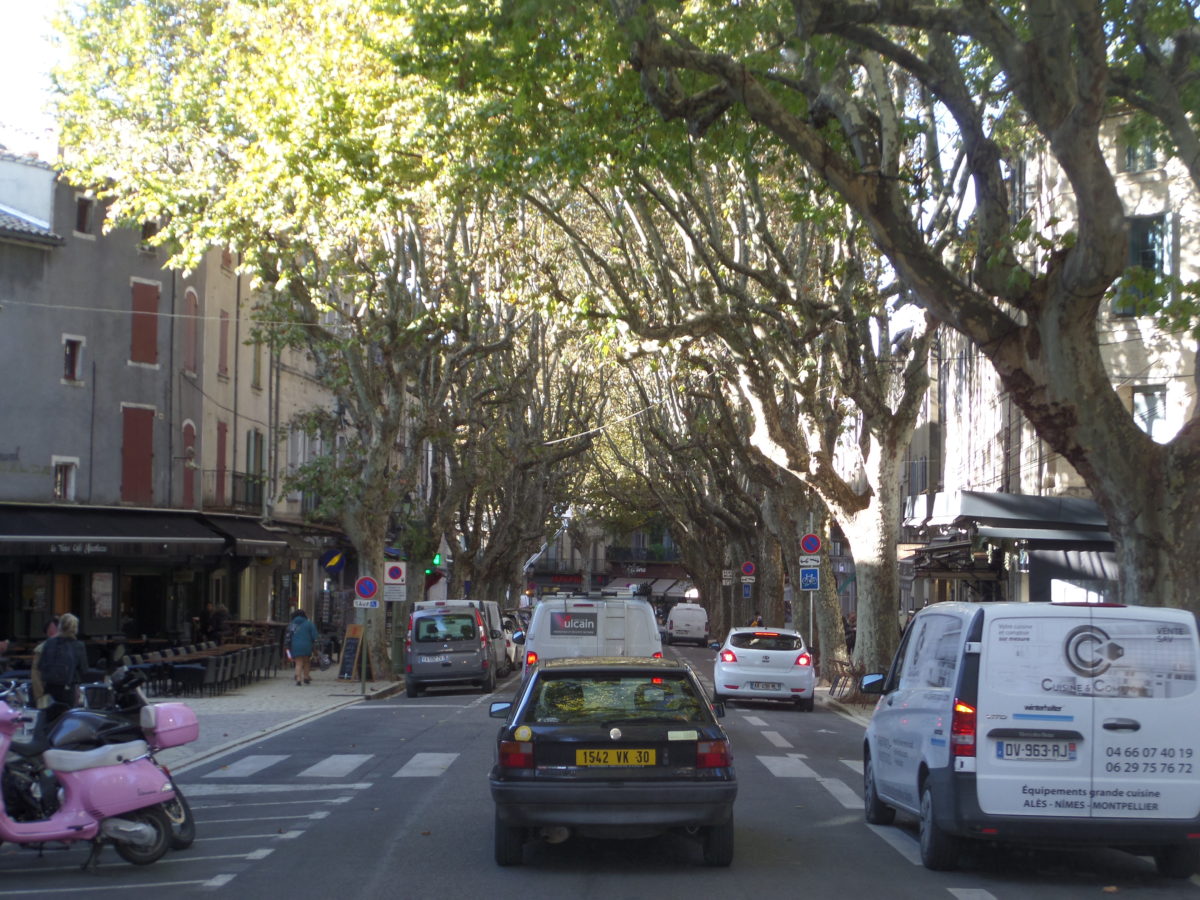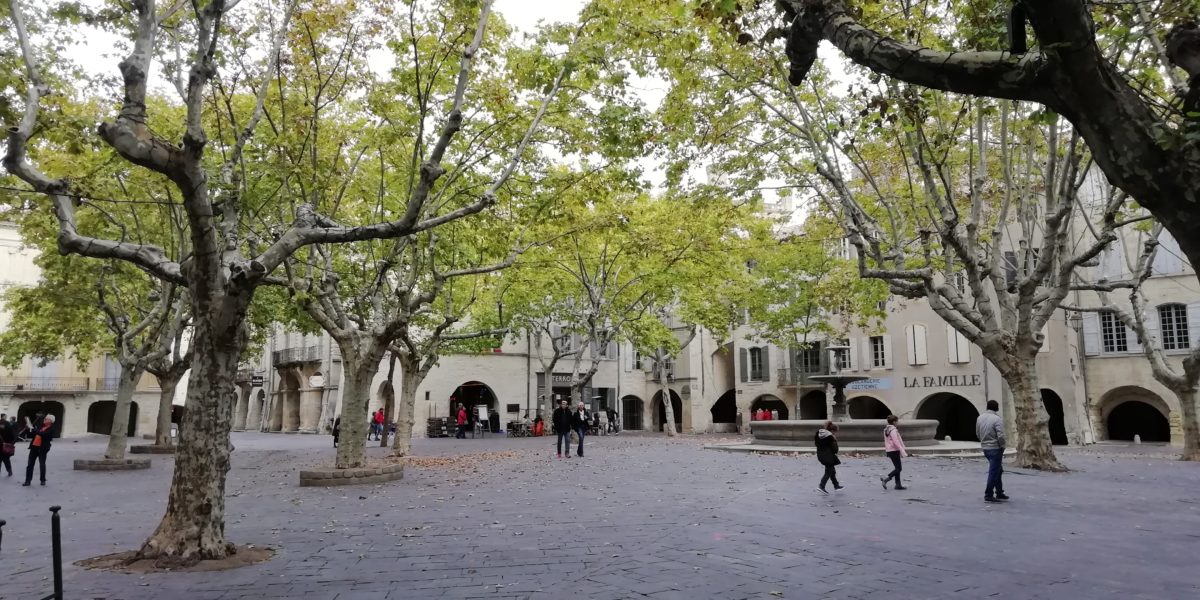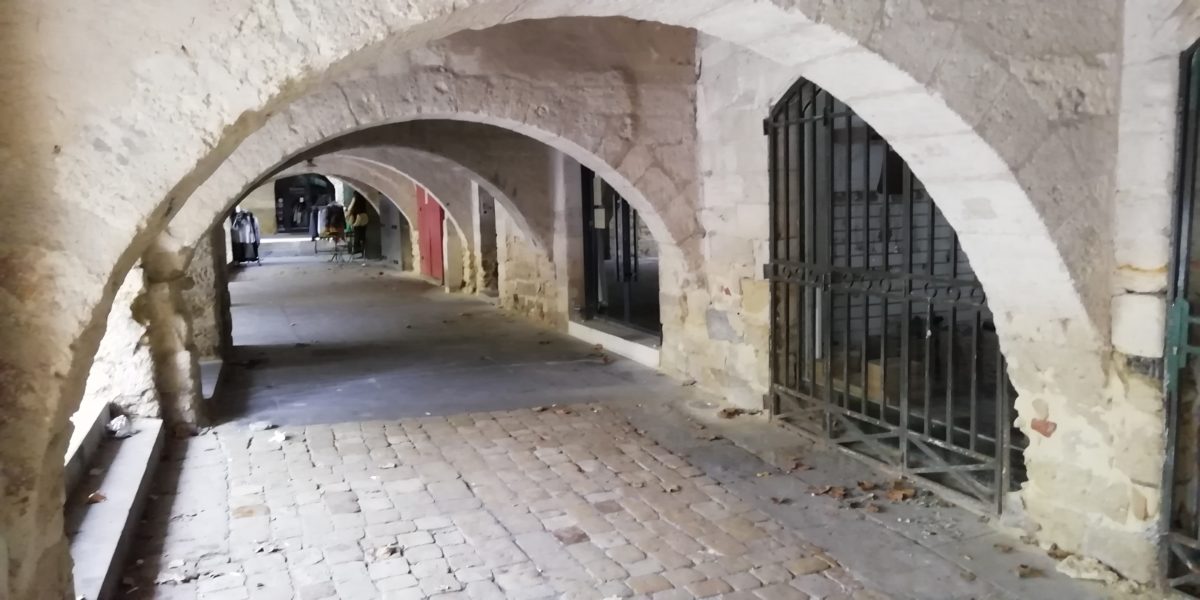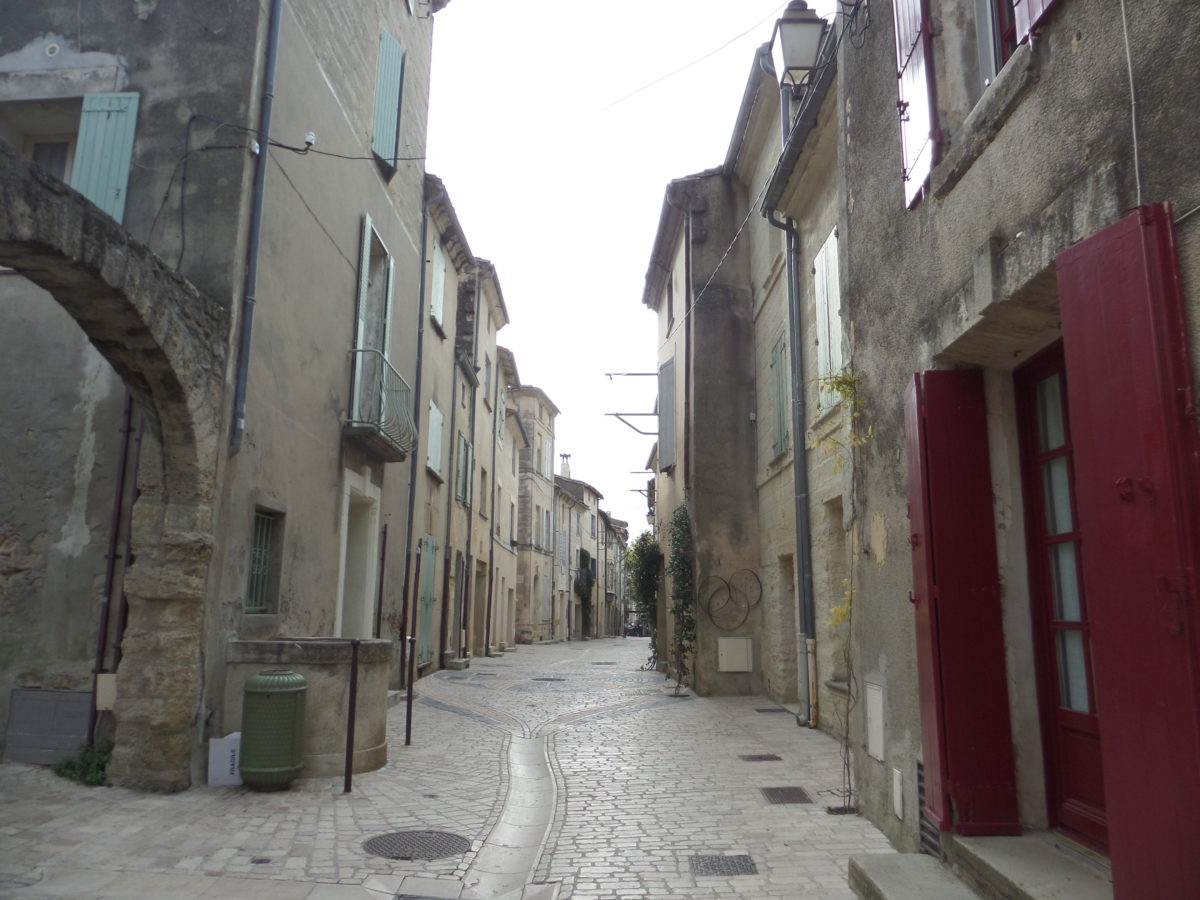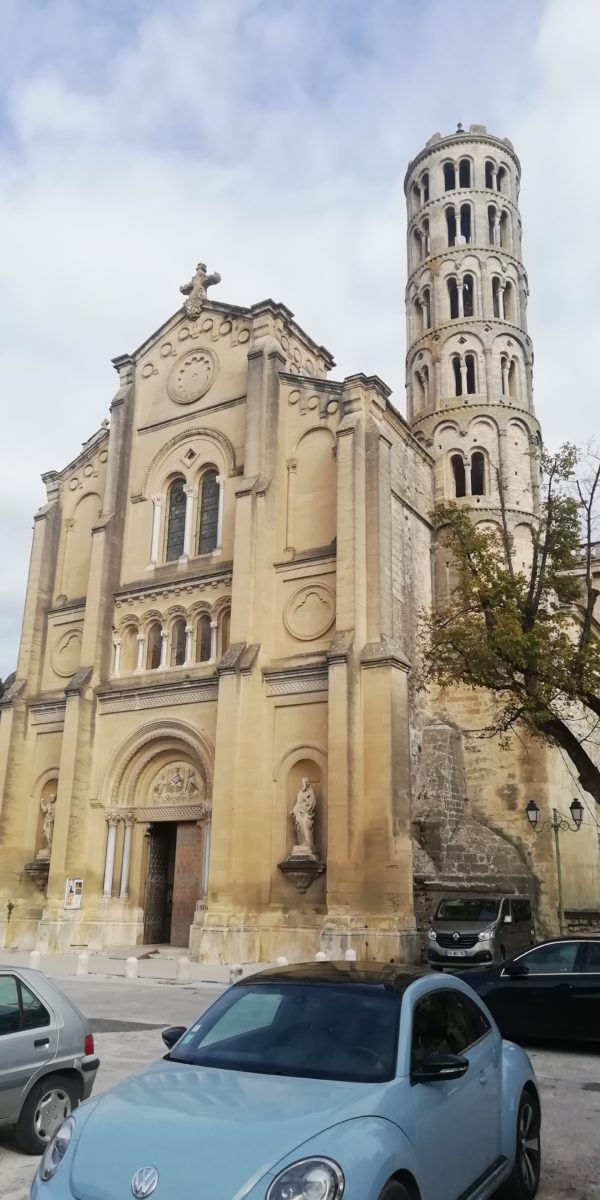 We spent a couple of hours on our tour and walked just over two miles. No real sunshine but it was quite bright and not too chilly. So bright that going in to the churches was quite challenging as the contrast between the bright outside and the dark interior meant it was hard to see anything for a few minutes!
Returning from our tour we popped in to the shop again for a bottle of red wine to complement the white and rosé we bought earlier. We fancied that with our lunch. I opened a tin of choucroute and heated that up with some frankfurters and served it with finely chopped swede and some nice Lidl pasta. Choucroute is a regional speciality from the Alsace and is very similar to sauerkraut. The red wine was gorgeous and went with the meal perfectly and was completed with some coffee and a piece of the honey cake we bought at the aire in the mountains at Pradelles. Only the swede and the coffee had come with us from Scotland. On the subject of swedes we have been amazed at the diminutive size and absurd cost of swedes in France. They call them rutabaga and they are the size of a small turnip and costs as much a proper sized Scottish swede which must be 5 times the weight.
So a fairly lazy day but in which we just did what we fancied and it worked out well. We will move on to Nîmes tomorrow. Making it up as we go along is what this sort of trip is all about.