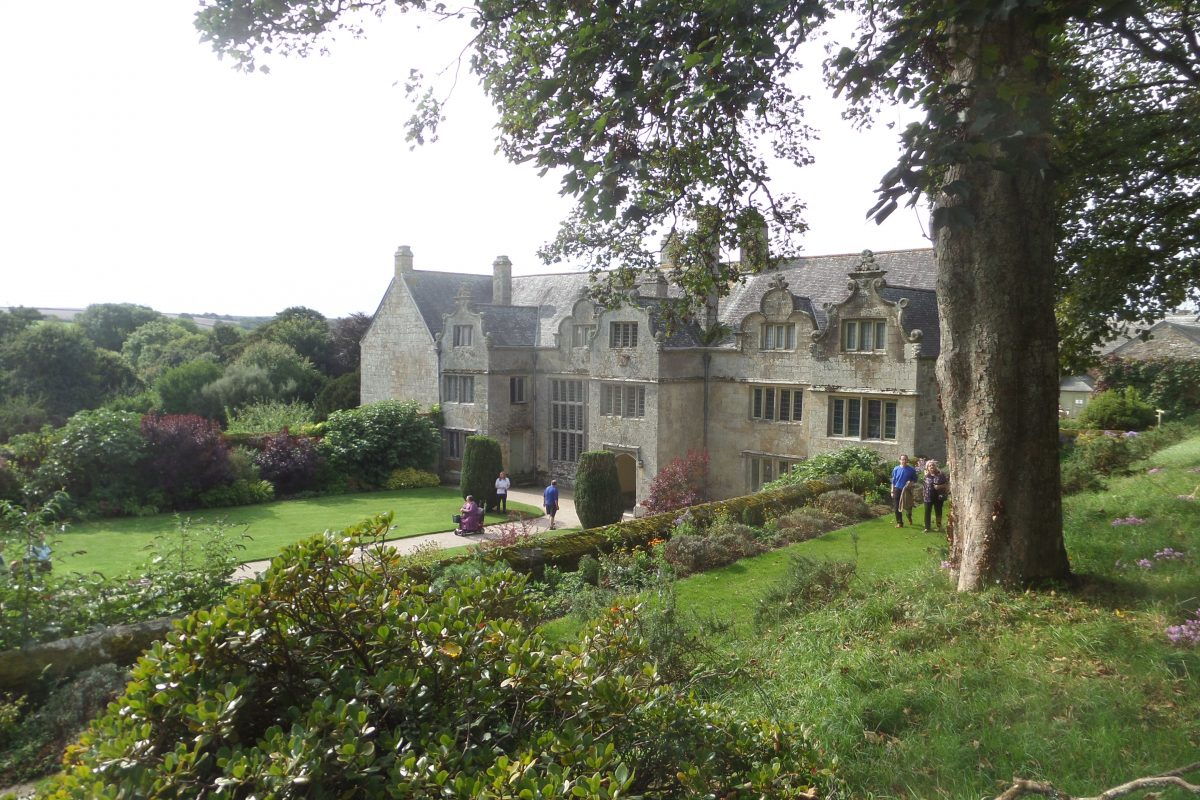 Special day today as this is the day we meet up with Alison – our daughter who lives in Moray in the north of Scotland. Yes we really have driven from the far east of the UK to the most southwesterly county to meet someone who lives on the NE coast of Scotland! There is a sense there but it is well hidden – Alison's husband was attending an event at RAF St Mawgan and Alison had come along too so that they could make a trip of it to celebrate their second anniversary. Alison had a spare day whilst her husband was at the RAF event and so we thought what a great opportunity to spend some time with a special person we do not see very often!
We agreed to meet Alison at Trerice Manor near Newquay which is just a short drive from St Mawgans and only slightly further for us. Trerice is a lovely little Elizabethan manor house owned by the National Trust and was somewhere I used to bring coach parties in the early eighties when we stayed in Newquay with National Holidays. The drive up from our overnight stop was interesting – somehow the sat nav picked out the tiniest roads and we had a bit of squeeze between the hedges and some steep descents and sharp climbs. You would not have thought such a short journey could be quite so exciting! The final approach to Trerice seemed even smaller that it did over 30 years ago when I remember no problem getting an 11metre Leyland Leopard down there!
Trerice was busy but lovely as ever and the fine weather gave us a good chance to enjoy the gardens and grounds including the skittle alley!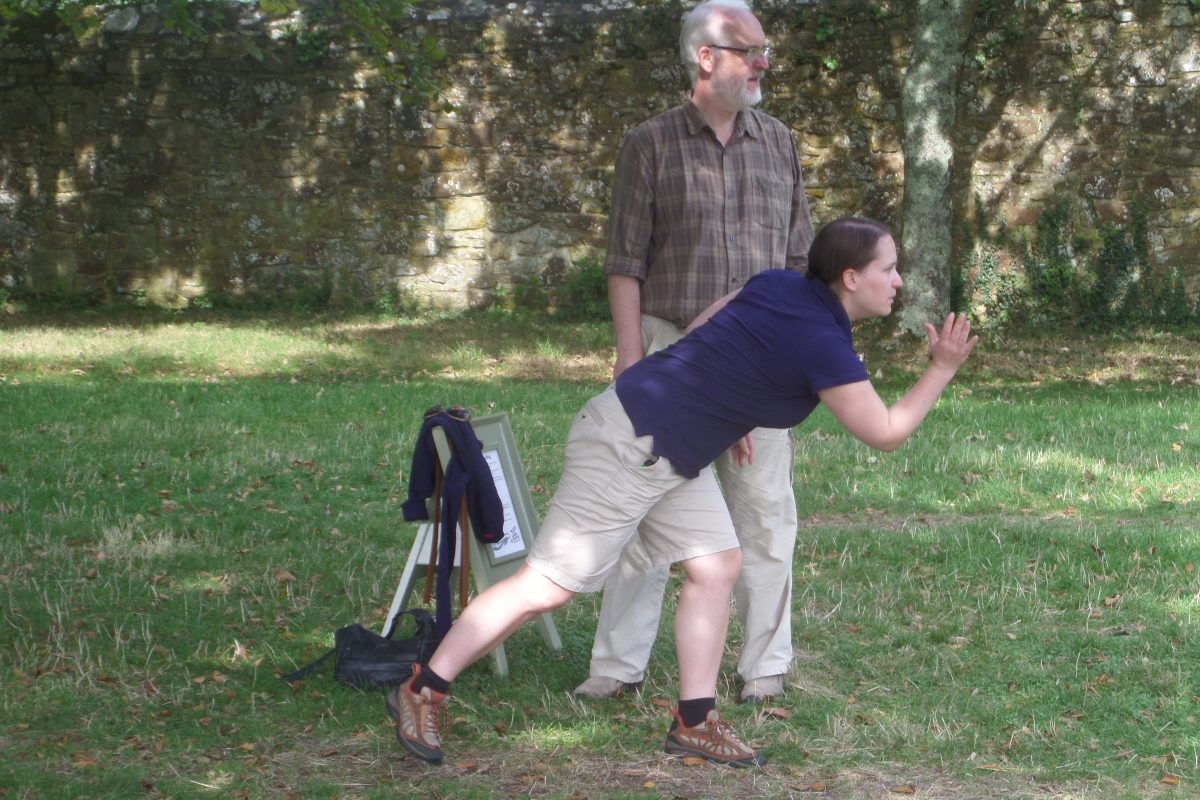 After lunch onboard Bertie with Alison we drove north to Tintagel in convoy. Tintagel Castle has long been a favourite of mine but Alison has never been there. We had already decided that we would overnight at Tintagel as the car park there allows stopovers at a modest cost. It was a stunning drive from Newquay to Tintagel and it would have been nice to have taken a bit more time over it and stopped off more but that was not feasible with the convoy!
We parked up at the car park and paid our £3.50 and then walked down to the castle. It was actually quite a long way down and then quite a long way up again to get to the castle. Tintagel is unlike any other castle being more of a fortified promontory fort and not really a "castle" at all. There are two parts – the older section on the island and the fortifications on the cliff on the mainland that controls the access to the island. Even though the weather was breezy and grey it was good to spend time here and see it all again. Sunshine and a warm summer day would have encouraged us to explore the beach below the island but we will have to do that another time.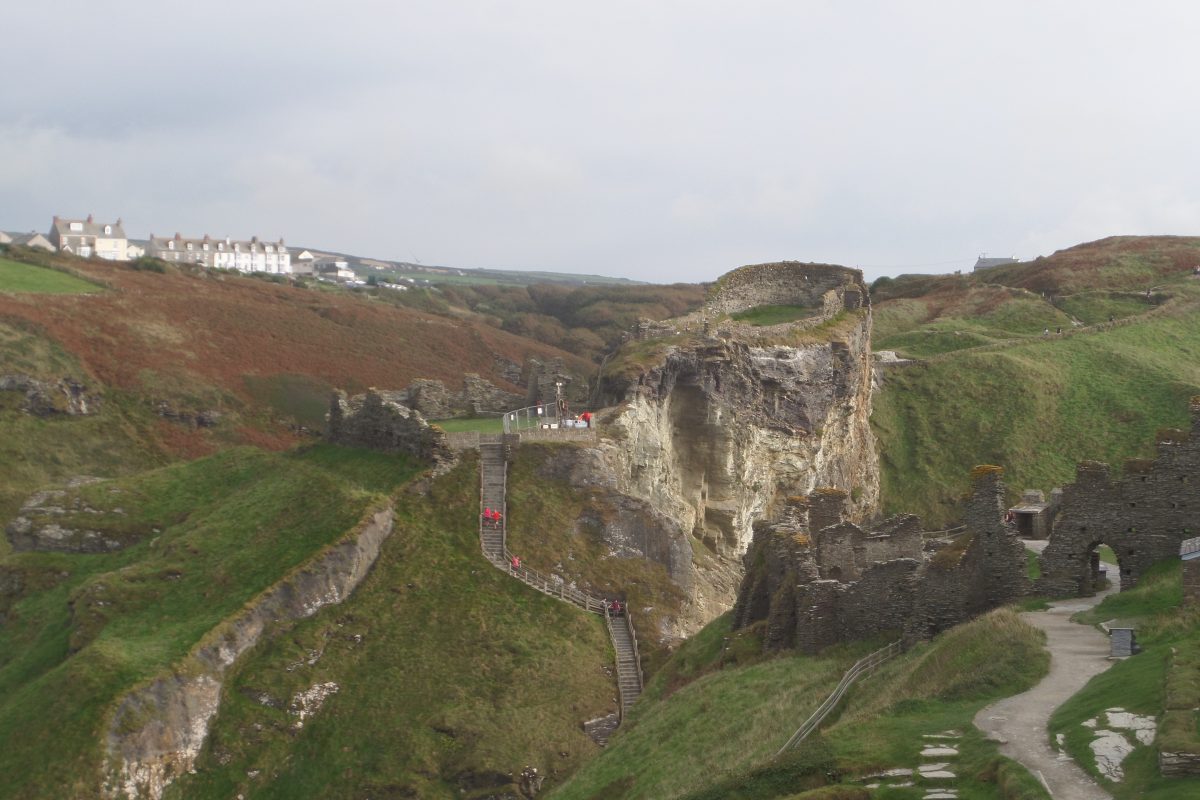 After climbing back up the long and remarkably steep road back to village we went back to Bertie for a nibble before waving Alison off on her drive back to RAF St Mawgans. What a treat to have had such a long day with her.
| | |
| --- | --- |
| Mileage reading tonight: | 120752 kms |
| Mileage reading at home: | 119740 kms |
| Mileage today: | 77 kms |
| Mileage total: | 1012 kms |