We are lazy! Another slow start. This time I blame the clocks changing. Actually that does not work as the clock change gave us an extra hour in bed. Really though it was because neither of us slept well as the rain in the night was quite noisy. Not that it was heavy  but because we had parked under tall trees and they dropped large heavy drops on the roof at irregular times and somehow that was more disturbing than normal steady rain.
By the time we did get up the sun was shining and it was a lovely day if rather cooler than yesterday. As we were parked on the edge of a big park we went off to explore. The entrance was along a very grand avenue of huge plane trees and that opened on to an area of large lakes and fishing ponds. We walked around the lakes watching birds (lots of coots,some moorhens, grebes, some mallard and a single cormorant) for almost 2 miles ending up back at the parking area but then continued on to explore the arboretum around the bandstand. This was rather good with all the trees clearly labelled in Latin and French and Google was really useful for providing the English names!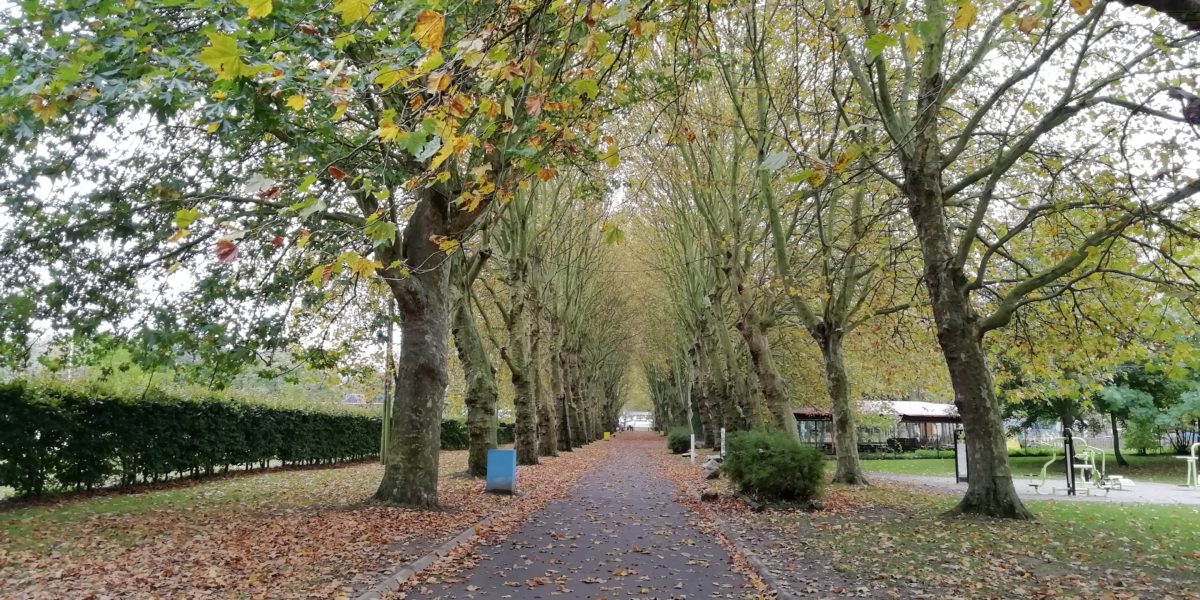 We emptied Bertie's grey water at the service point and were rolling south at 1pm. Today is the first day we are truly heading south in France (I don't count driving down from Scotland as that was to get us to our starting point in Dunkerque). Yesterday we heading south east across France to get east of Paris before we could start south properly today. Not that we have gone very far – barely 40miles. Interesting journey through the outskirts of Arras, over Vimy ridge with the big memorial visible on the hill and across  rolling farm land, on what seemed like a completely straight road, to the Somme valley. This is the site of so many WW1 battles and we passed numerous war cemeteries large and small and of various nationalities. Such a dreadful waste of lives.
Sunday is a rest day in France. All the shops are closed and no freight moves at all. The roads were empty and the towns and villages seem deserted. We rolled down the road in almost solitary splendour. Big wide smooth main roads with very few vehicles.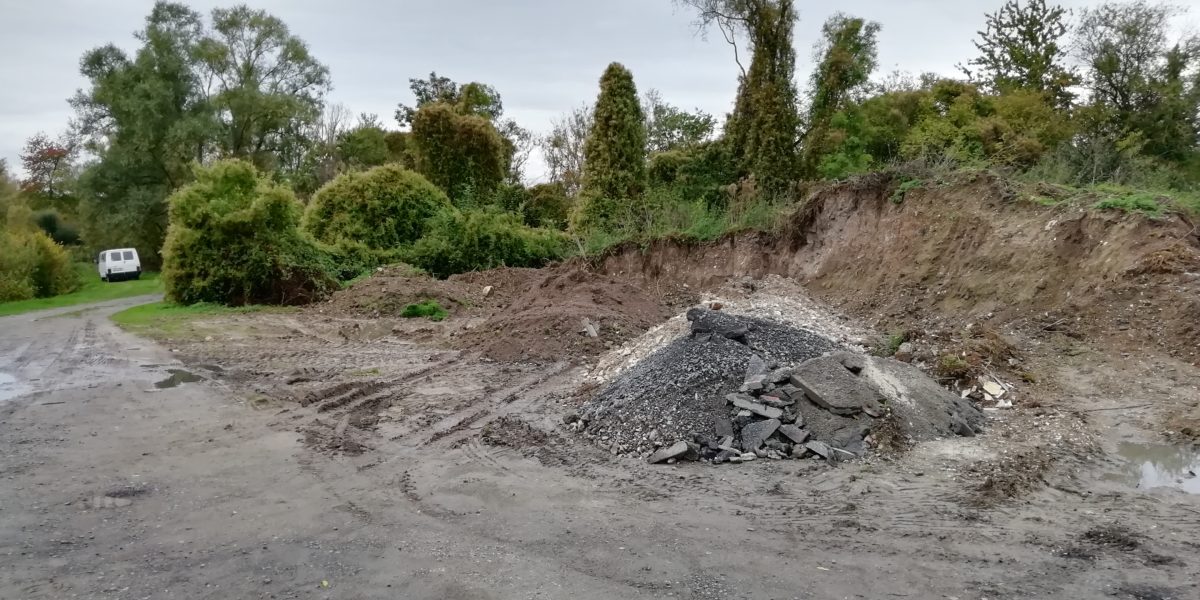 My careful planning went a bit wonky today as my planned stopover place was no longer usable as the area is being bulldozed and is now a muddy mess. This was a shame as the location, right beside the canal, was lovely. However you are never far from another aire in France we were soon parked up in another one just 6kms away in Peronne. Once again close to a lake and near the river Somme and this time we have services (water, waste disposal) that we will need tomorrow.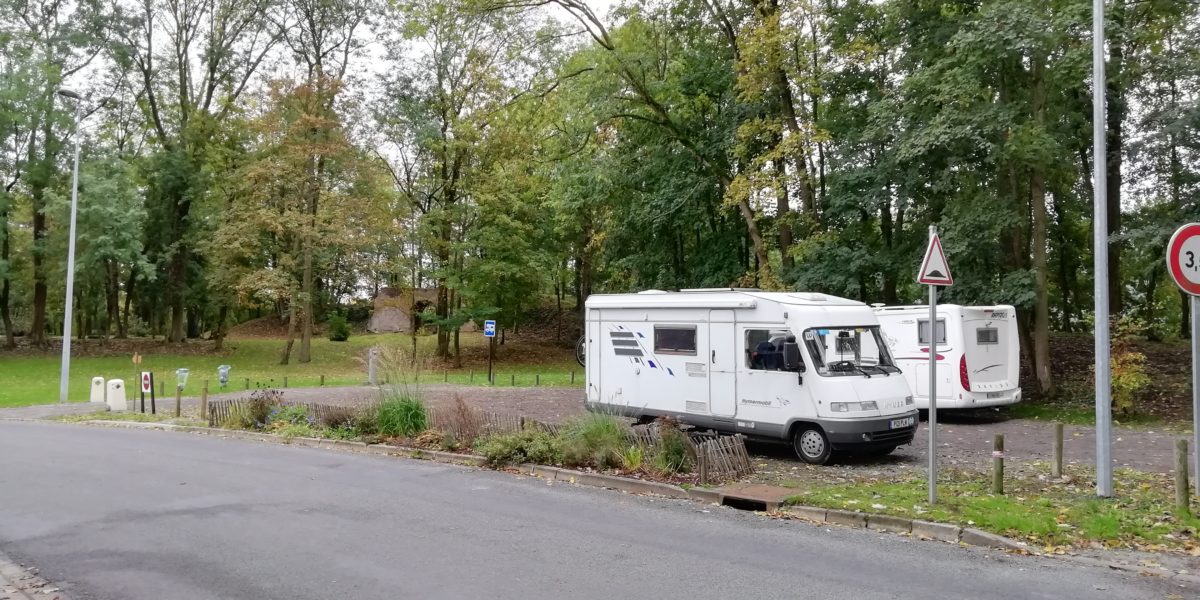 Another nice walk here around the little lake and past the big WW1 museum in the old fort. We have walked over 3 miles today which is good going for us. Tomorrow we service Bertie and prepare for our visit to the old walked town of Laon where plan to stop for two nights and have our first non-travelling day in Bertie.