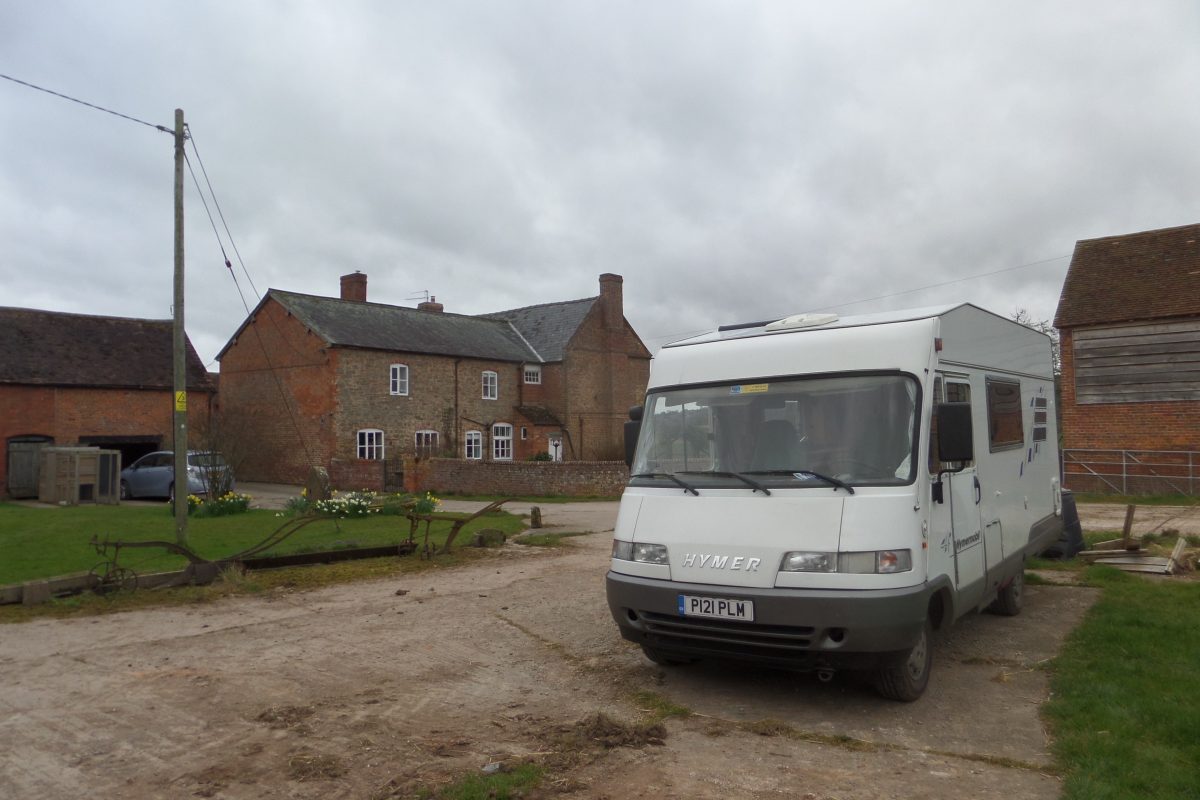 Bertie is parked up in the farmyard of Kate and Guy Tudge's farm in the tiny village of Richard's Castle a few miles south of Ludlow. This is our first Britstop that is not a pub. Kate and Guy Tudge raise pigs and sell pork, bacon and ham which they mainly sell through farmers markets but also from the farm. Kate and Guy welcomed us warmly and showed us where to park – dog and cat also came to check that we were suitabel guests! Apparently all the meat is at the Abergavenny Market but we are invited to visit the packing shed tomorrow morning when they are restocking!
Rather a grey day again today and it rained a bit late morning. That seemed to clear the air and there are views again. After leaving the campsite we were fully charged up and with washed clothes, a full water tank and empty grey water tank and an empty loo we were ready for another few days on the road. We returned to Kinver for a very useful meeting with Ralph Wilson of Wilson's Upholstery about ordering a new sofa bed for Debdale. It turns out hew knew the boat and his company supplied the original sofa and dinnette when Debdale was built 10 years ago!
Although it was raining a bit we thought we would go back to the rock houses that were closed yesterday but open today. We were glad that we did as the restored cottages were fascinating – quite spacious and with high ceilings. Apparently people lived here until the 1960s but the 1861 census list 11 familes here.
Left Kinver and headed for Kidderminster to find very heavy traffic in the town centre. We pulled in to Sainsburys intending to get diesel and do some shopping but the car park looked pretty full so we ditched the shopping idea and just got the urgent essentials in the filling station. After Kidderminster continued up the road toward our overnight stop. We stopped for lunch at the Forestry Commission car park at Wyre Forest. The road after Kidderminster was brilliant with terrific views all around as we climbed up the hills and down again. We were aware that sitting high in Bertie we got a much better view than we would have had in a car.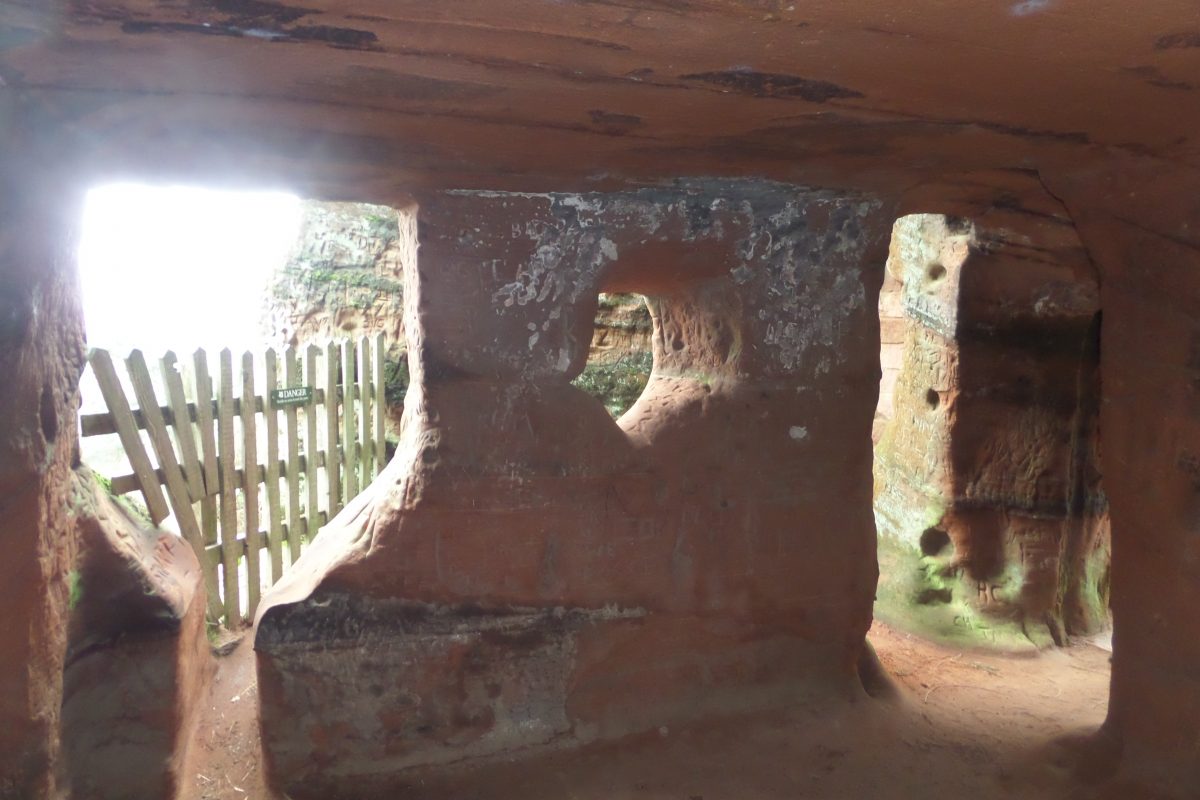 17th night on Bertie
Kinver and Richard's Castle (its a village near Ludlow!)