We got away from the Stag at Redhill shortly after 9am after a good night although we were aware of the wind getting up a bit. The parking space was quiet and well away from the busy road and we did not hear anything from the hotel car park either. This is a good stop over although the food was not special last night. It was an easy drive in to Kenilworth and we arrived in the town shortly before 10am but were distracted by a handy Sainsburys as we drove through the town and stopped off to top up the fridge. I used to find smaller supermarket carparks really scary places to take Bertie but I noticed today how much easier that has become and it worries me far less. Bertie is not that big really and I have driven far bigger vehicles but somehow in small spaces he can feel huge.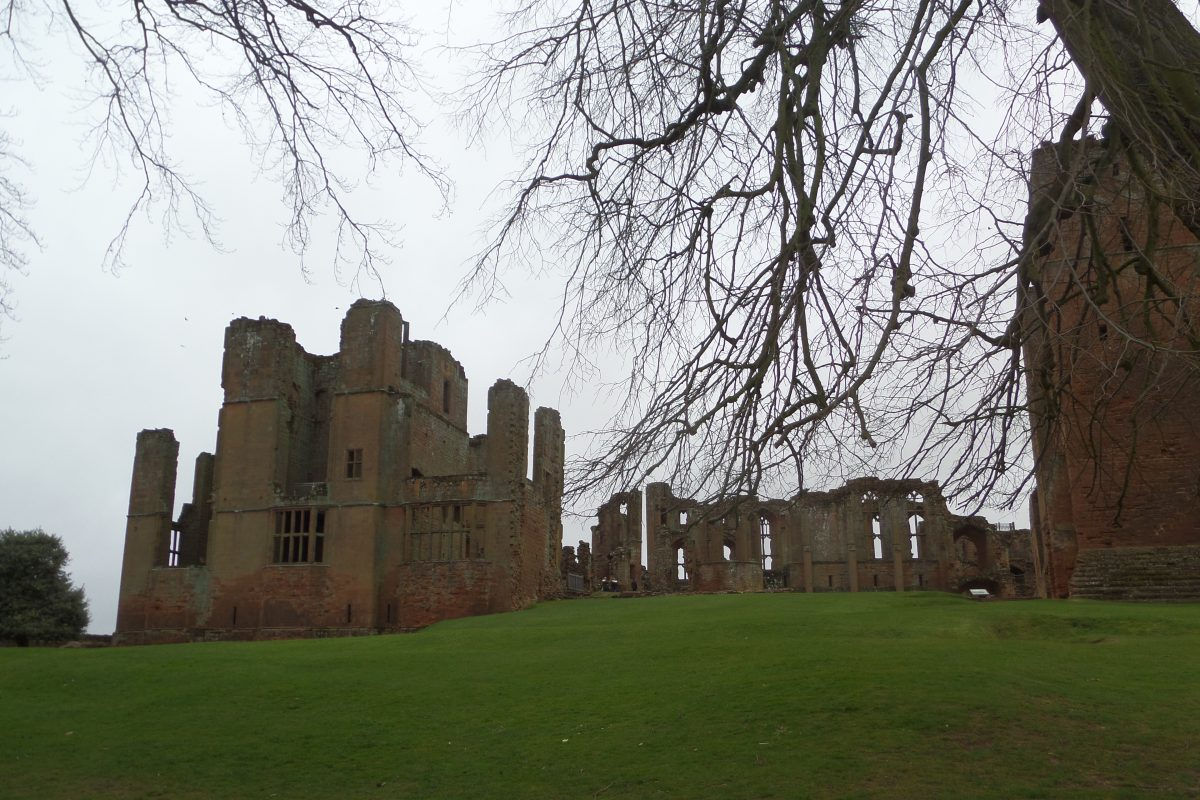 Eileen has been talking about going to Kenilworth Castle for a couple of years and even though we are often in the West Midlands for Debdale we have never managed to get there. The planning for today was all based around visiting Kenilworth Castle and had we done this yesterday it would have been wonderful but today it lost some of its savour as the wind blew and there was an ever present threat of rain. Even so we spent several hours at the castle, doing the audio tour and visiting Leicester building and the exhibition in the stables. It is at least 15 years since we have been here and quite a bit had changed.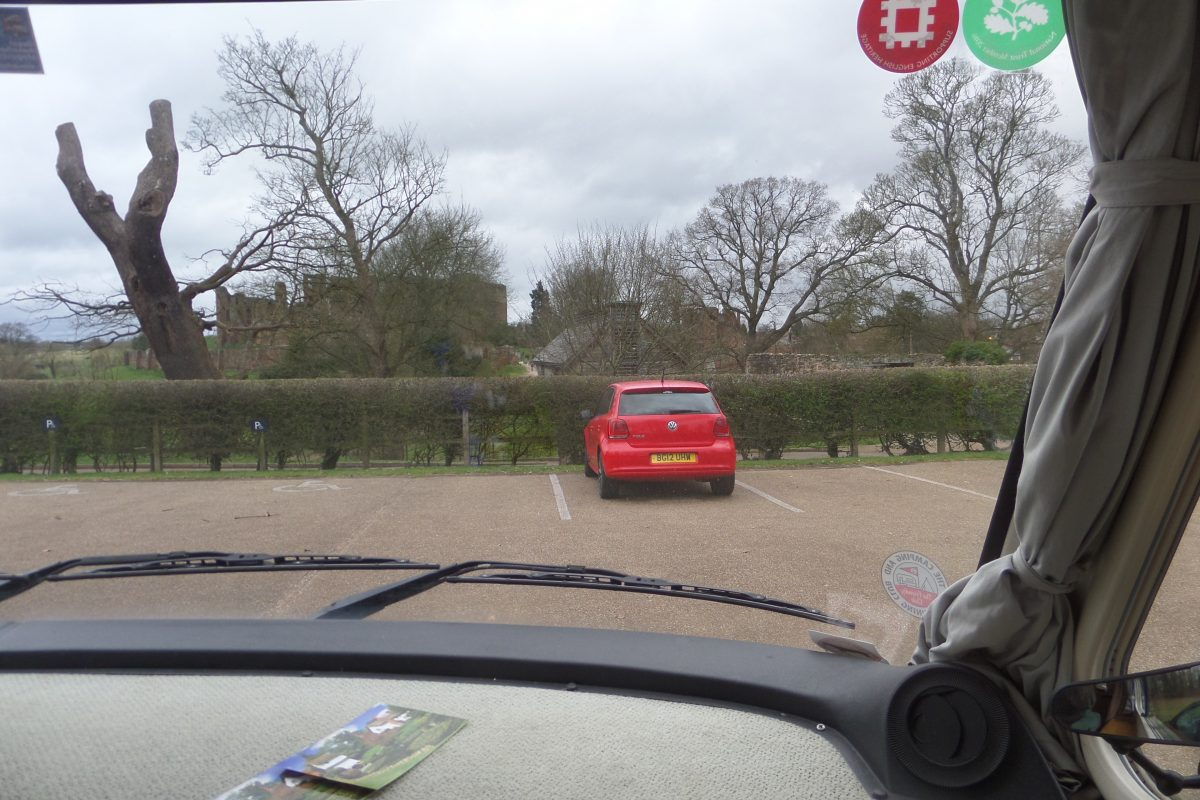 After lunch in the Castle car park it was back on the road for the 20 mile drive to our chosen Britstop at Clifton Cruisers on the North Oxford Canal at Rugby who run a small cafe at their boatyard and invite stopovers. Being a boatyard they also have a full range of facilities so we could empty the (now rather whiffy) loo cassette which was a relief. We have decided that this time we will have a "proper" breakfast tomorrow even though the cafe does not open until 10am (well it is Easter Sunday!). Not sure where we are stopping tomorrow night and deciding that is the next job on the list!
19th night on Bertie
A grey windy day at Kenilworth